8 Injured, 28 Cars Crash in Emirates Road Due to Fog
Vehicle pile-up in Emirates Road duet to foggy weather.
Another car pile-up has occurred in the UAE, this time in Dubai. On February 8 around 7:30 am, 28 vehicles were involved in an accident with 8 people injured. We have been experiencing foggy weather and this resulted to poor visibility on the road. Dubai Police has posted pictures after the traffic accident and has warned drivers to drive carefully under these unstable conditions.
A few days ago, there was a traffic accident in Abu Dhabi which involved 44 vehicles and 22 injuries. This also was attributed to the foggy weather.
DUBAI: Car Crash in Emirates Road
Director of Traffic Department in Dubai Police, Brigadier General Saif Mihir Mazrouei, mentioned that the dense fog was the major cause of the accident. Police cars were sent to avoid further incidents with other vehicles.
In this regard, Mazrouei urged road users to practice caution especially in foggy weather conditions and to make sure to follow all safety and security rules when driving.
Mazrouei also stressed the need to reduce speed while driving in foggy weather as the risk of accidents increases due to the poor visibility and may cause to death of driver and passengers.
Please see the photos below as shared by the Dubai Police from their FB page.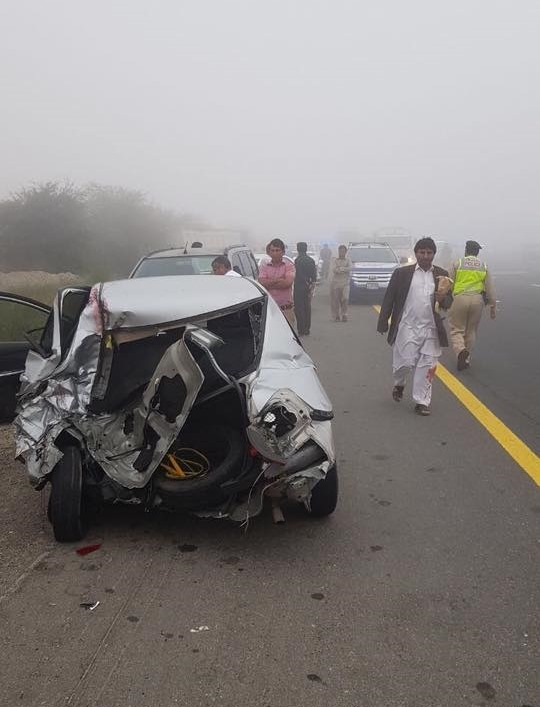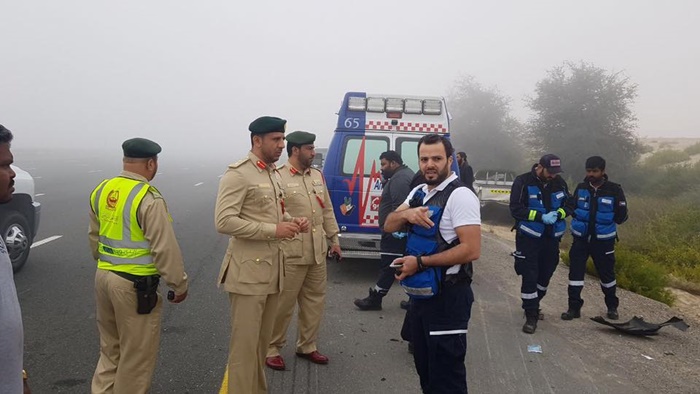 Image Credits to Dubai Police