22 People Injured, 44 Cars Crash in Abu Dhabi Road
Foggy weather conditions have attributed to the cause of the crash.
Abu Dhabi Police posted footage of the aftermath of a car crash that involved 44 vehicles, resulting to 22 people getting injured. The accident happened on February 6 along E311, Sheikh Mohammed bin Rashid highway.
Around 8am, there was poor visibility on the road due to heavy fog. Commuters captured clips of the crash.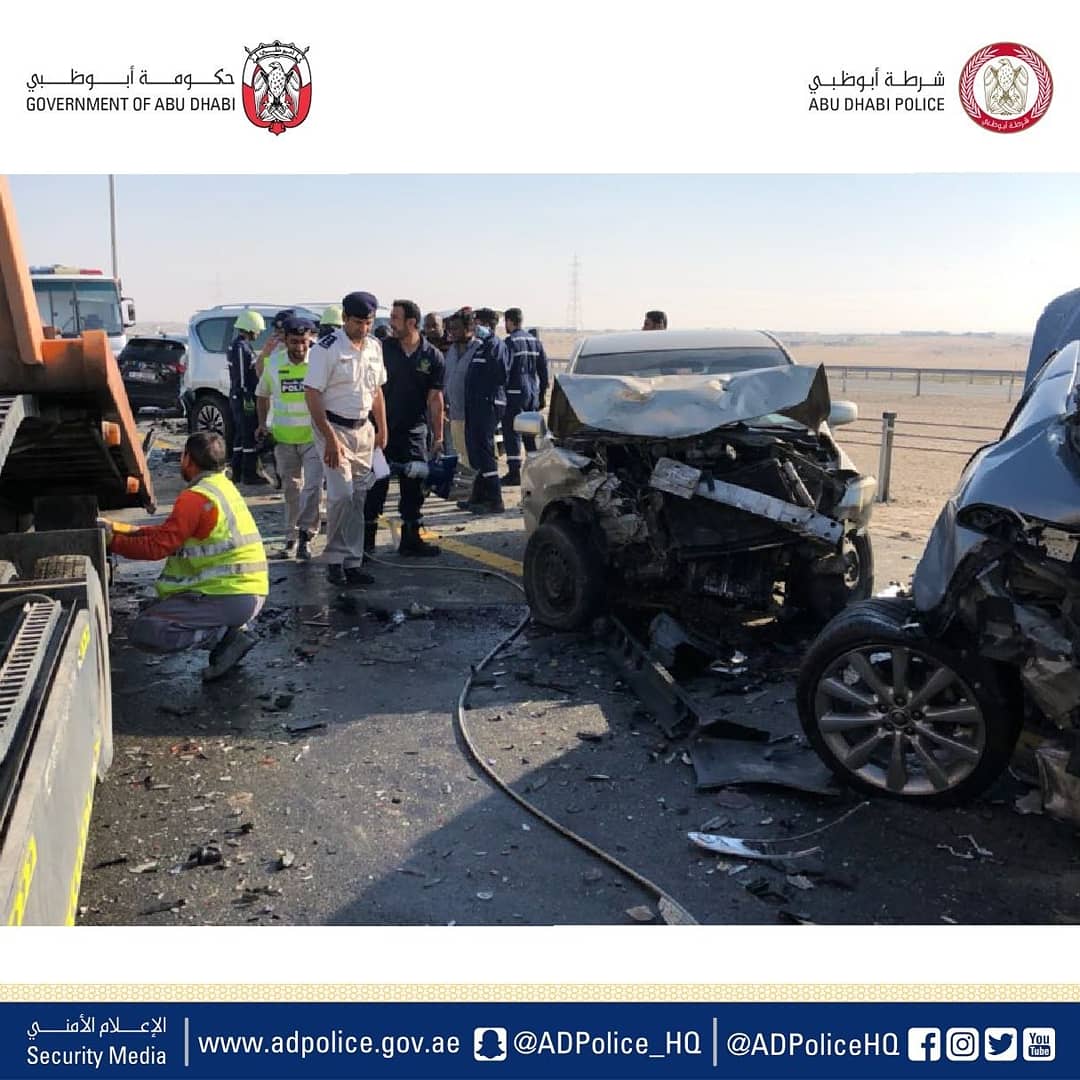 44 Vehicle Pile-up on E311, Sheikh Mohammed bin Rashid Road
This incident serves as a reminder for drivers to please be careful when driving during foggy weather conditions. Visibility is very poor during a fog and can cause accidents when on the road.
Photos of the major road accident have been shared online and the damage on the highway is very alarming.
Image credits to Abu Dhabi Police:
Here below is a video tweet that Abu Dhabi Police has posted concerning the crash.
#شرطة_أبوظبي تنشر فيديو لحادث مروري  وقع اليوم بسبب الضباب في إطار حرصها المستمر على توعية الجمهور. pic.twitter.com/r6KOLtZaMu

— شرطة أبوظبي (@ADPoliceHQ) February 6, 2018
Abu Dhabi Police also tweeted a reminder for everyone to be extra cautious not only when driving, but also to avoid taking videos or pictures on the road as this will also cause distraction and could lead to other accidents.
#AbuDhabiPolice urges drivers to be cautious
due to low visibility during fog formation
And for your saftey and for the safety of others on the road, please do not be distracted by taking any videos or using your phone. pic.twitter.com/HHC4kGQN2k

— شرطة أبوظبي (@ADPoliceHQ) February 6, 2018
It is important to always keep our eyes focused on the road and be aware of the conditions because the UAE seldom experiences rain and such weather. Please be guided accordingly.