How to Get a Driver's License in Dubai
Steps to accomplish and apply for UAE driving license.
Acquiring a drivers license is a great achievement for everyone who is currently working and living in Dubai. If you're planning to apply for a drivers license, make sure that you're well-prepared and you have already signed up for a driving class on one among the several accredited driving schools around Dubai.
Also Read: Modes of Transportation in Dubai
If you're enrolled in a driving school, you'll have to undergo a series of classes that will increase your knowledge of driving, and they will help you prepare for the driving exam. Furthermore, in this article, we provided the complete step-by-step process on how to apply and acquire a drivers license in the UAE.
Guide on How To Apply for a Driver's License in UAE
Having the ability to drive is a skill that you can always include in your resume and would significantly help you find better jobs around the UAE. However, applying for a UAE drivers license may be expensive for some, since the minimum cost for a UAE license is around Dh5,000. This includes all the necessary classes, examination and other fees.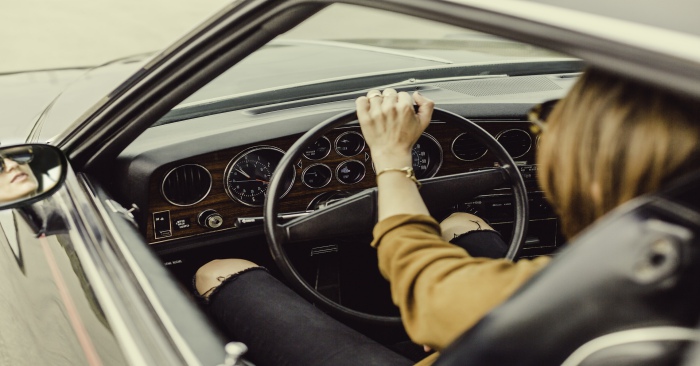 1. Required Documents:
Before applying, make sure that you have prepared all the documents needed for the application to avoid problems or issues. The required documents are the following:
Two copies of your passport, both original and photocopy, it should also be stamped stating that you are a resident.

A 'No-Objection' Certificate or NOC provided by your sponsor or employer.

Eight passport size photos.

Roads & Transport Authority (RTA) application form.
2. Qualifications:
Before applying for a license, you need to be qualified for the following requirements:

Must be 18 years old above. However, applicants who are aged between 18 to 21 will receive a probationary license.

Take and pass an eye test.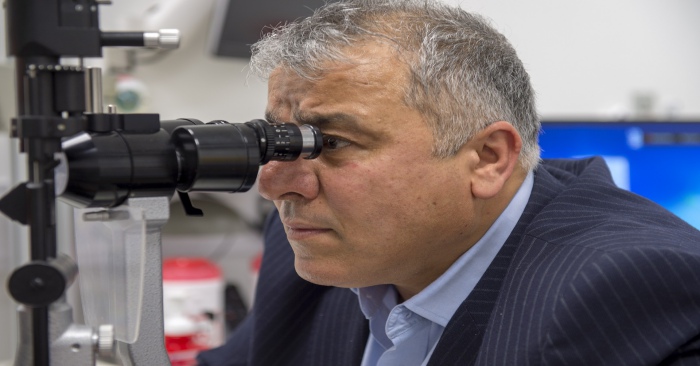 Note: The application form for a driver's license in the UAE should be written in Arabic. But don't worry that much since your driving school could help you with this. After filling up all the information needed in the application form, you should submit it to the RTA. Furthermore, you would receive a temporary license which you can use when you are currently on training.
You need to pass a mandatory test before being able to take the Theory Test. This test would evaluate your skills and abilities on parking and garage. If you're finished taking the Theory Test, you can then take the Road Test, wherein an authorised official would evaluate and check your driving abilities.
3. The Process of Acquiring a UAE License
The steps below would be a handy guide for you when acquiring a drivers license:
Present all the necessary documents to your chose driving school, since they would be the one to supervise all the paper works.

Take and pass the eye test.

Receive your temporary license, and make sure that you carry it everywhere you go.

Upon passing all the required internal exams and tests, your driving school would then schedule you an RTA Road and Theory Test.
4. Classes
If you driving school has finished evaluating and analysing all the data and documents you have given them, they would order you to undergo a series of classes and stages that would give you pieces of information about the basics of driving and parking.
The Emirates Driving Institute or EDI states that the number of classes given to you would highly depend on your current driving skills and abilities.
You'll have to take 40 classes if you don't have any driving experience or license. Thirty courses for individuals who have a drivers license in their home country that is below five years old, and 20 classes for those who have an existing license that is above five years.
Furthermore, applicants who are given 20-30 classes are required to take a pre-evaluation examination to validate their driving abilities, experience and skills.
Several authorised driving schools in the UAE still require their students to take a Theory Test. For you to take the test, you'll be asked to pay a fee of 200AED and submit documents like I.D and other files that are related to driving.
The theory test consists of 35 questions that would assess students understanding about road signals, road signs, road hazards, etc. The exam is also taken through a touch-screen monitor.
When you have successfully passed the theory test, you would then be allowed to take the Road Test.
You have to schedule a date when to take your road test. If today is your scheduled date, make sure that you have brought and presented to the RTA all the necessary documents, two updated photos, and your valid passport. You would then be asked to fill up an application form and pay a 200AED fee to take the examination.
If you've passed the exam, you'll be given a few more instructions so you can get your verified and approved drivers license card. However, if you fail the test, you'll be asked to go back to a driving school and undergo another series of classes and schedule another road test.
You'll be asked to pay fees each time you're retaking a road test. That's why you need to study smart and take the road test seriously to avoid paying hefty fees.
5. Choosing a manual or automatic car license
There are two gear types you can register for a drivers license in the UAE: Manual and Automatic. Moreover, if you're planning on getting an automatic gear license, you won't be eligible to drive a manual car in the UAE.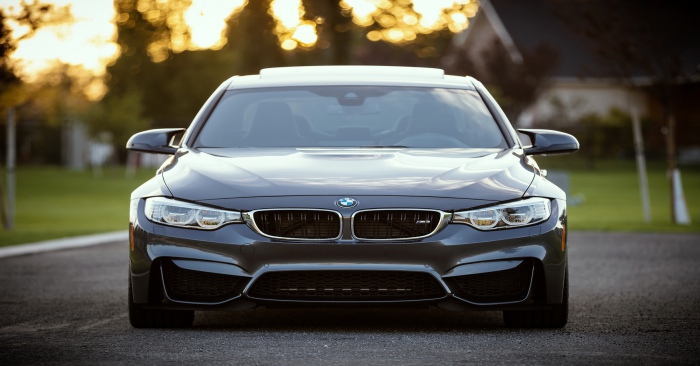 6. Countries that are Exempted to Enroll in a UAE Driving School:
If you are a citizen and has a drivers license in Australia, Austria, Bahrain, Belgium, Canada, Denmark, Finland, France, Germany, Greece, Ireland, Italy, Japan, South Korea, Kuwait, Netherlands, New Zealand, Oman, Poland, Qatar, Norway, Portugal, Saudi Arabia, Romania, South Africa, Sweden, Spain, Turkey, Switzerland, Turkey, United States, United Kingdom and any GCC country, then you won't have to follow all the steps and process we mentioned above which is convenient and can save you some money from paying fees.
However, you'll be asked to convert or transfer your existing license to a UAE approved license. You have to pay a fee of 360 AED, provide documents like your passport, existing driver's license, No-Objection Certificate and an eye test certificate.
7. Driving Reminders:
Driving under the influence of alcohol is illegal in UAE and can lead to imprisonment, hefty fines and cancellation of license if caught.

Don't use your mobile devices when driving. If you're caught, you'll be required to pay a Dh200fine and four black points that would reflect on your license.

Drive Responsibly.
8. List of Authorized Driving Schools in the UAE
These are the driving schools which are highly recommended by the UAE government to take your driving lessons.
Al Ahli Driving School: 04-3243535

Dubai Driving Center: 04-3455855

Belhasa Driving School: 04-3243535

Emirates Driving Institute: 04-2631100

Galadari Driving School: 04-2676166
Follow all the steps we mentioned, and your application process for getting a UAE driver's license would be easier and faster than ever.