Buy Mobile Phones Dubai UAE on Installment No Credit Card
The increasing popularity of smartphones has led to a rise in flexible financing options for UAE residents. With pay-later services, customers can now purchase mobile phones through monthly installments in Dubai, UAE without needing a credit card.
After all, what's the point of a smartphone if you can't afford to pay for it? With mobile phone installment plans, customers can now shop without worrying about their budget or credit score.
These services offer an easier and more convenient way to purchase a mobile device. It eliminates the initial burden of paying the full price upfront, as well as the hassle of going through tedious paperwork and credit checks. And best of all, most online stores accept payments from these services in just a few clicks.
There are several different providers that offer mobile phone installment plans in Dubai, UAE. Some of these include Tabby, Spotii, and Postpay installment plans. Each company offers its own unique features and benefits, so shoppers should take the time to compare different plans before making a decision.
[toc]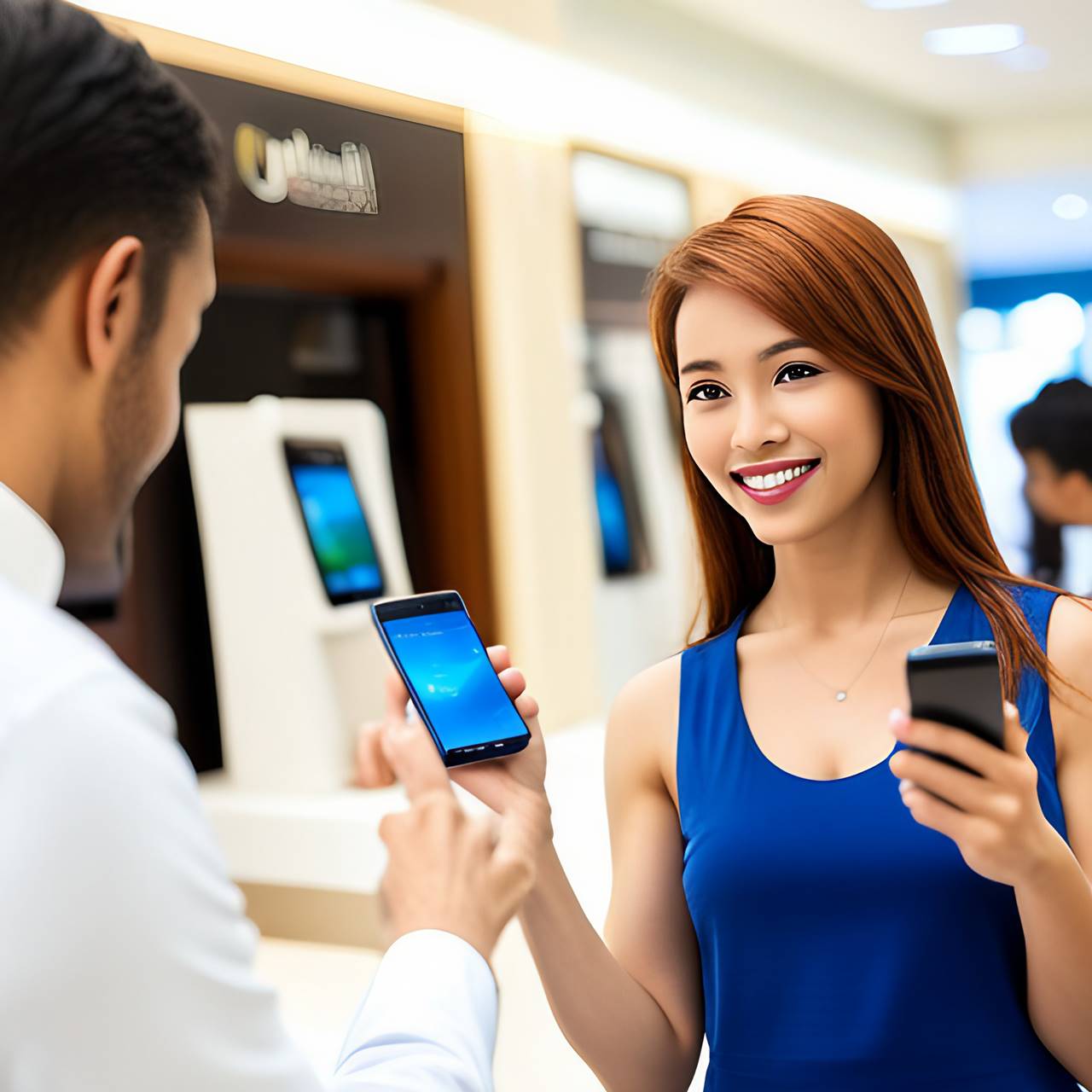 Where to buy Smartphones in UAE with No Credit Card Requirement for Installment Packages
Telecom providers Etisalat and Du present postpaid plans that include mobile phones within the contract. Customers can select from a vast range of smartphones and pay for both the device and their monthly usage in a single bill. This option is ideal for those who prefer a consolidated payment for their mobile phone and plan.
Well-known retailers such as Sharaf DG, Emax, Jumbo, and Carrefour offer in-store financing solutions that enable customers to acquire mobile phones on monthly installments without using a credit card. These retailers provide an array of payment plans tailored to different budgets, making it easier for customers to obtain their preferred smartphones.
Qualification Requirements
To be eligible for these pay-later services, applicants must fulfill certain criteria, which include:
Being a minimum of 18 years old
Residing in the UAE
Possessing a valid mobile number and email address
Owning a bank account or debit card
Meeting creditworthiness standards
Top Pay-Later Apps in the UAE Market
Spotii: Spotii is a fintech platform that enables customers to pay for their mobile phones in four equal, interest-free installments. The platform has partnered with numerous mobile phone retailers, offering a diverse selection of devices and accessories.
Tabby: Tabby presents flexible payment options for online purchases, including mobile phones. Users have the choice to pay later within 14 days in a single payment or divide the cost into interest-free installments over several months.
Cashew: Cashew, a UAE-based fintech startup, offers customers a straightforward and convenient method to buy mobile phones and pay for them in interest-free installments over several months.
Tamara: Tamara provides customers the option to shop now and pay later at various online stores, including mobile phone retailers. Users can opt to pay for their purchases in three interest-free installments or delay payment for up to 30 days.
Postpay: Postpay allows customers to buy mobile phones and pay for them in interest-free installments. Users can set up automatic payments or manually pay off their balance using the Postpay app.
Reminders
Given that you are eligible to take advantage of these payment schemes, it's advisable to remember the following tips:
Compare different payment plans before making your purchase.
Set up automatic payments for your installments or develop a budgeting plan to ensure timely payments.
Monitor your credit score regularly and make sure that you don't miss any payments, as late fees may be imposed.
By understanding the various options available, customers can find an installment plan that works best for their budgets and lifestyle. Whether it's through telecom providers or pay-later services, UAE residents now have access to flexible financing solutions when purchasing mobile phones in Dubai and other parts of the UAE.
Don't forget to ensure timely payments. If customers are unable to pay off their installments as agreed, they may be charged with additional fees and interest, which can affect their credit score in the long run. Use these services responsibly and only sign up if they are confident about meeting all repayments on time.
Concluding Remarks
Before agreeing to a pay-later arrangement, it is crucial to carefully read the terms and conditions and ensure that the chosen payment plan is manageable. By exploring various options like in-store financing, postpaid plans, and pay-later apps, UAE residents now have the opportunity to purchase mobile phones on monthly installments without requiring a credit card.
Overall, these services make it easier for UAE residents to purchase mobile phones without breaking the bank or relying on conventional loan providers that often require stringent credit checks. Whether you're looking for a new device or simply wanting to upgrade your existing one, be sure to check out what these pay-later services have to offer.