UAE Public Holidays Schedule 2019
Plan your vacations. Here's a list of holidays in the UAE this 2019.
Do you want to know what are the holiday dates and schedules in the UAE for 2019? Maybe you want to make necessary preparations in order to go on a vacation or you just want to know ahead of time. Here we share details of the UAE 2019 public holiday dates so we hope you are guided accordingly.
As somebody who works in Dubai, it is important that you are aware that the actual dates of certain holidays will be dependent on moon sighting. The reason is that the UAE follows lunar calendar based on Islamic culture. The day of a certain holiday will be determined when the moon actually shows up, and this can only be certain when the date is nearer.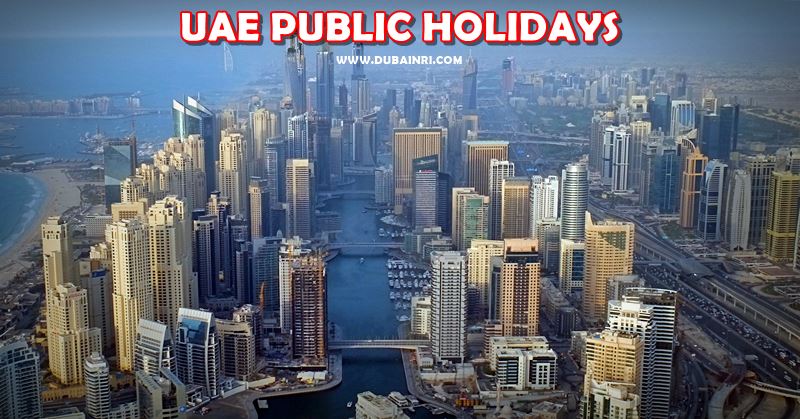 UAE Holidays 2019 Guide
Expats in Dubai, Abu Dhabi and the rest of the UAE, here are the dates of the holidays for the year:
January 1 – New Year's Day
April 3 – As Isra'a Wal Mi'raj (Day of Ascension)
May 6 – Beginning of Ramadan month*
June 5 – Eid Al Fitr*
August 11 – Arafat (Haj) Day*
August 12 – Eid Al Adha (Feast of Sacrifice)*
September 1 – Al Hijri (Islamic New Year)*
November 10 – Prophet Mohammad's Birthday*
UAE Commemoration Day – November 30
December 2 – UAE National Day
Please note that some of the dates labelled in asterisk symbol (*) especially the Islamic holidays, are subject to the sighting of the moon.
Another thing, there are cases when holidays are set close to a weekend. Sometimes the UAE announces that these dates will be moved to make way for a longer weekend, so you really need to wait for updates.
Working while on a Holiday should Have Holiday Allowance
Those in the UAE who will have to report for duties during a holiday (for example, those in Food and Beverage industries, or Retail industries) should normally receive allowance (holiday pay) as per UAE labour. The usual amount of the allowance is 100%  or double-pay (except during Ramadan where work hours are usually lessened) — do check with UAE Ministry of Human Resources and Emiratisation (UAE Labour) for confirmation on the proper amount.
Employees, please assert your rights that you should get proper holiday pay for working on these dates.
In any case, do note the dates above so you can prepare your leaves/holidays accordingly.