Aishwarya Rai Visits Longines Store in The Dubai Mall
Ambassador of Elegance Aishwarya Rai Bachchan was spotted at the luxury watch's flagship boutique at The Dubai Mall
Aishwarya Rai was spotted in The Dubai Mall to visit the flagship boutique of luxury watch brand, Longines. Aishwarya Rai Bachchan is an Indian actress, model and the winner of the Miss World 1994 pageant. She is also the brand Ambassador of Elegance of the famous Swiss-based watch brand and she spent the afternoon with representatives from Longines, and Rivoli Group.
Also Read: #BeMyGuest, Shukh Khan Visit Dubai Videosah R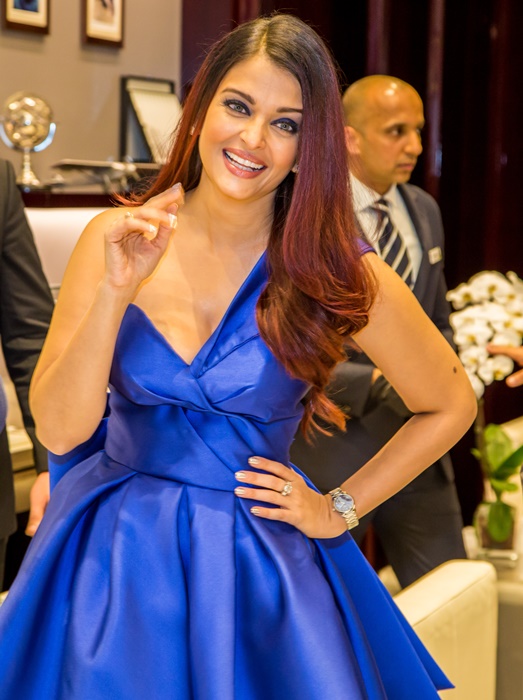 In the The Dubai Mall shop, Aishwarya Rai recalls some of the special times from her 18-year long relationship with Longines. She mentions that her partnership with the brand has been a memorable one and she is happy and proud to be part of the watch family. She also wishes the team the best.
The former Ms. World also signed her picture at the shop and featured her dazzling sunray blue dial Longines watch from the Longines Master Collection. The watch with a blue aglligator strap compliments the stylish chromatic design and is well-suited with the elegance and classic tone of the watch collection.
Aishwarya Rai in Dubai
Prev
1 of 5
Next
There are many celebrities and guests who visit Dubai to promote various brands and even just to spend a vacation. Who knows that the next time you visit the mall, a next Bollywood actor will be visiting. It is surely not impossible so stay tuned as we share you more updates.