Zenofar Fathima's 'The Peril 2' recognized by Bollywood Actor, Sonu Sood
The 15-minute short film 'The Peril 2' is set for release next month, with Zenofer taking on the challenge of dual roles of actor-producer.
Indian short film, The Peril 2, has recently been recognized by Bollywood celebrity Sonu Sood (best known for his work in South Indian Cinema). Sonu recently visited Dubai to show his support for Zenofer Fathima, an independent film producer, and her latest flick.
The Peril 2 is a short film that emphasizes how important it is for parents to get involved in their child's welfare, particularly preventing them offspring from getting addicted to digital games and the Internet. This is the second film after Zenofer received accolades from the first version of this film, The Peril.
"At the launch and screening of The Peril in July this year, I received thunderous applause and exceptional appreciation from the highest dignitaries present, and that inspired me to extend this message to a wider audience. Zenofer said. Thus, I decided to come up with the next series called 'The Peril 2', under the Enigma series.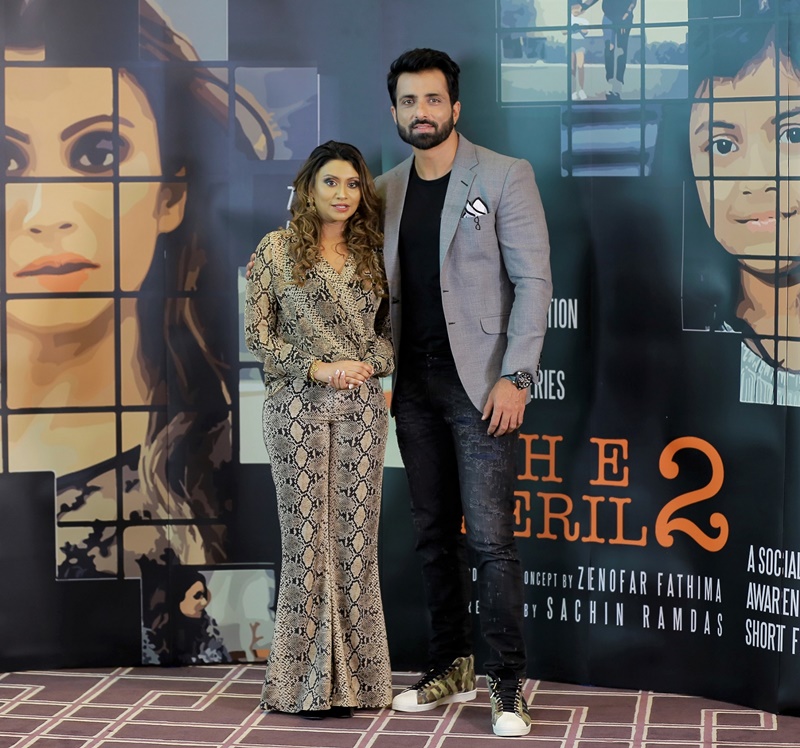 The Peril 2 Delivers a Powerful Message for the Youth in the Digital Age
Sonu recognized Zenofer's new endeavour mentioning that The Peril 2 brings forth a powerful message that is surely relevant in today's digital world when children are so immersed in gadgets and media.
"It is very important for parents to keep an eye on their children, so that they may not get addicted and fall prey to online foes. Our childhood involved more of outdoor activities and I still miss those days of fun and thrill. It is my pleasure and honour to be asked to comment on the aim behind 'The Peril 2' and there is no doubt that I would gladly extend my support as an actor to Zenofer in any of her upcoming film ventures," Sonu said.
The Peril 2 lasts for 15 minutes is set for release next month. Zenofer takes the challenge of working as an actor as well as a producer.