How to Apply for a Turkey Tourist Visa in Dubai
Step by step guide to getting a tourism visa for Turkey from UAE.
UAE residents who may need to apply for a tourist visa for Turkey, here is a step by step guide to get one while in Dubai. There are daily flights from Dubai to Istanbul via Emirates and Turkish airlines. If you're planning to visit this beautiful country rich in history and culture, then please follow the guide below so you will know how to apply for a Turkish visa.
Also Read: How to Get a Schengen Tourist Visa in Dubai
Turkey is getting to be one of the fascinating travel destinations . There are many other scenic places to visit, such as the thermal pools of Pamukkale, the ancient city of Ephesus, and the Greek statues at Mount Nemrut. For those who wish to visit Turkey for a vacation with their friends or loved ones, the first step is to apply for a tourist visa.
The application may be made through the e-Appointment System or another alternative route of acquiring the tourist visa, the e-Visa.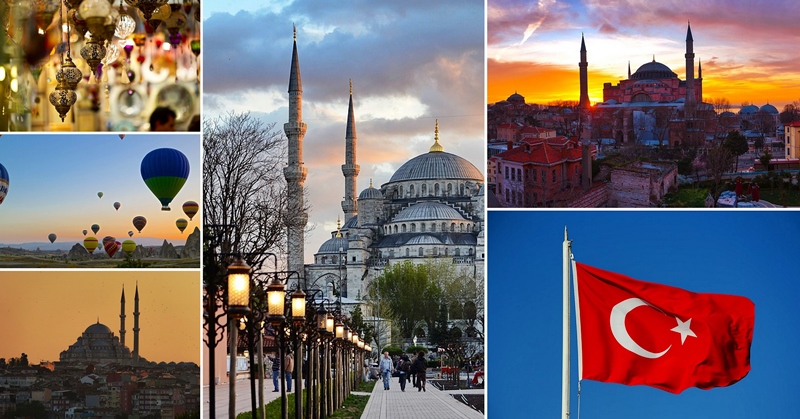 Procedures in Applying for a Turkey Tourist Visa in the UAE
First, completely fill out all the needed information on the Application Form and submit the form.
Prepare the following documents required:
Supporting Documents required:
Invitation Letter from the Turkish Host – the Consulate General may require this with your application. The letter should include the following:  Host's name, Turkish identification number, address and contact information.  Also, it should include a declaration from your host stating that all costs related to your visit will be covered by him/her.
Recent passport photograph with white background (5cm X 6cm) taken within the last six months. One photo to be attached to the application form and the other to be given to the Visa Officer.
Original passport which is valid for at least 180 days before the travel date
Copy of Passport
Copy of UAE Residency Visa
No Objection Certificate to travel (NOC from sponsor or employer indicating current position, monthly salary, and purpose of travel)
Bank statements within the past three (3) months – original and stamped. Other documentary proof of sufficient financial means of support, such as the bank statement of your sponsor will be accepted.
Certificate of salary; if unemployed, submit a copy of sponsor's passport.
Copy of Flight reservation (round-trip tickets) and Hotel reservations.
Once the initial application is approved, book an appointment for an interview at the Consulate General Turkey in Dubai.
Report to the office of the Consulate The office is open from 8:30 am to 11:30 am (Sundays to Thursdays).
Answer the questions the officer will ask during the interview appointment. For as long as the documents are complete, processing will not take long.
Await approval. Once accepted, pay the application fee.
A token or number will be given to you. Collect your passport together with the visa stamp on the scheduled date of Visa collection.
Reminders:
Ensure you have medical insurance during your trip to Turkey.
The processing of your visa may take 4-7 working days from the time of approval of the initial application. Best to apply for a tourist visa at least 4 weeks before your scheduled date of travel.
Fees
The Visa Application Fee may vary from 220-230 AED. All fees must be paid in UAE Dirhams. Credit card transactions will not be accepted.
E-Visa
An alternative to having your visa issued by the Turkish Embassy is applying for an e-Visa online. Applicants may enter the required information and pay fees using a credit or debit card (Visa, Mastercard, or UnionPay). You will be given a link from which the e-Visa can be downloaded. As long as you meet the requirements, the e-Visa can be used to enter Turkey. Remember to print out a hard copy of your e-Visa before your trip.  Keep a soft copy on your smartphone, tablet or laptop. This will be checked by the passport control officers at the port of entry.
Contact Information: Turkish Consulate General in Dubai
For further inquiries and an updated list of requirements, you may contact the Turkish Consulate General in Dubai.
Address: 8th Floor, Dubai World Trade Center Building, P.O. Box 9221, Dubai, U.A.E.
Turkey Consulate in Dubai Website: http://www.dubai.cg.mfa.gov.tr/
Email: Consulate.dubai@mfa.gov.tr
Phone Number: +971 4 376 0600, +971 4 331 4788
Google Map Location:
Below is a map guide to the Consulate General of Turkey located in the Dubai World Trade Centre.