Priya Prakash Varrier, Eyebrow Girl, is the Newest Viral Sensation
The eyebrow girl who took the internet by storm
18-year old woman named Priya Prakash Varrier, became an overnight sensation in the internet. While the young actress was waiting for her movie to be released, she quickly became a celebrity in different social media platforms.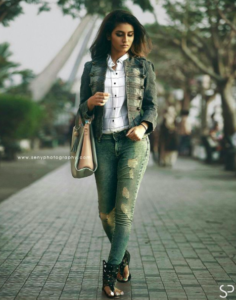 Priya Prakash Varrier, Eyebrow Girl
A few hours before Valentine's Day, the young actress while awaiting for the release the movie titled Oru Adaar Love in which she is one of the lead roles, became an internet sensation by storm, by a video of her eyebrows movement which captivated viewers worldwide.
The young actress' media followers increased massively from 5,000 to over a million with a remarkably fast time, after the video of her winking and moving eyebrows was released. The video has also accumulated 8.1M views and 1M likes!
The first viewers of the video were from Kerala, but it quickly spread in India and Pakistan and eventually reached millions of other people all over the world.
Akshay Jain, one of her fans, managed to capture the actress' winking sequences for a few seconds. Askhay which commented "Priya Prakash Varrier gave all kinds of expressions in those two minutes what Katrina Kaif couldn't give in her entire Bollywood career".
"I am amazed by the way the clip has gone viral. I am now waiting for the entire movie to be seen by audiences," stated by the actress at a local television channel.
But of course, viral videos of celebrities often leads to hilarious memes. For example:
Donald Trump vs. Priya Varrier 
https://twitter.com/Gujju_Er/status/962711074670817280
Priya Varrier, spent her childhood at Mumbai, and she is currently living in Thissur and she will graduate with a degree on Commerce. The actress auditioned on the movie was chosen fo play a minor role, but her skills amazed the director and gave her the leading role in the said movie.
Oru Adaar Love, a new film by Omar Lulu will feature Warrier, will be release to the public in April 2018.