7 Affordable Places to Live in Dubai
Areas in Dubai for the budget-conscious.
Accommodation in Dubai is not exactly cheap and the rent can take a decent portion of your salary. Finding a place to live in emirate is not a piece of cake especially if you're on a tight budget. Here we list a few tips on areas that are a bit easier on the pocket.
Take note that some of these places may require you to have a car as might be difficult to find public bus transport or the Dubai metro may be far. Generally it's a lot cheaper if you live outside the city because of the lack of accessibility and availability of public transport.
Cheaper Areas in Dubai
Dubai Marina, Downtown Dubai and areas along the Sheikh Zayed Road are among the most expensive apartments in the city given their location and ease of access to the city. On the other hand, below are some areas that are cheaper to live in.
Deira
Deira is part of Old Dubai and offers a vibrant community. This side of Dubai is rapidly changing in industrialization. This area is one of the most affordable places that you can live in Dubai and can be accessed via metro. This place is also filled with retail outlets and some historical wonders.
Minimum rent: Dh 35,000 / year (depending if it's a studio

Maximum rent: Dh 75,000 / year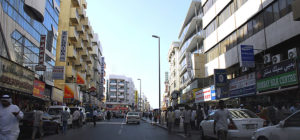 2. Bur Dubai
This area of Dubai is a place wherein you can rent a room for only a sum of Dh 550 up to Dh 3,000 per month. Not only you can find a cheap place to live in Bur Dubai, but you can also enjoy the attractions available in the area.
Minimum rent: Dh 50,000 / year

Maximum rent: Dh 80,000 / year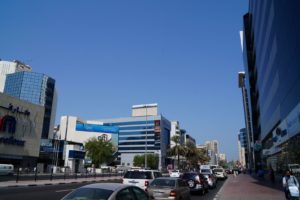 3. International City
The International City is home to different nationalities in Dubai. This area in Dubai has a population of 60,000 people or more that lives in affordable homes. This area also offers great food and easy access to transportation services for the people who are currently residing there.
Minimum rent: Dh 35,000 / year

Maximum rent: Dh 55,000 / year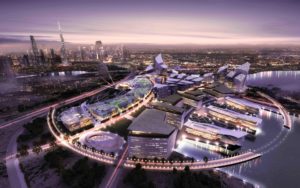 4. Al Barsha
This area of Dubai is filled with sub-communities, apartments and villas for the people who works at Media City or Internet City. This place is very popular to expats who are looking for a safe and affordable living space.
Minimum rent: Dh 55,000 / year

Maximum rent: Dh 80,000 / year
5. Discovery Gardens
Discovery Garden is a convenient and affordable place to live in Dubai, especially if you love nature. This area also has playing areas, a mosque and more places wherein residents can enjoy in their free time.
Minimum rent: Dh55,000 / year

Maximum rent: Dh75,000 / year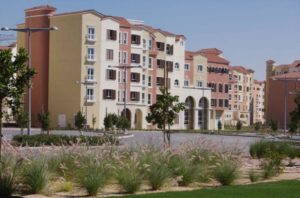 6.  Dubai Sports City
This part of Dubai is a popular for young professionals ages 20-30 years old to live in. Not only because its affordable, but this area has tons of food outlets and fitness centres!
Minimum rent: Dh50,000 / year

Maxium rent: Dh75,000 / year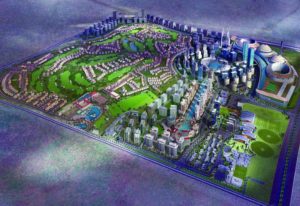 7. Jumeirah Village
This village has over 2,000 villas and townhouses that are cheap and affordable. This village offers international schools, outlets, restaurants and even parks in which people can enjoy in their free time.
Minimum rent: Dh50,000 / year

Maximum rent: Dh70,000 / year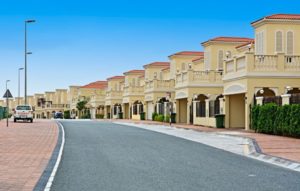 These are just some of the most affordable and cheapest places you can rent or live in Dubai, we hope that this article would help you choose the best place for you to live in.