S34 Gahwa Mezza Bar: First Emirati Restaurant Opens in DXB Airport Terminal 3
The first Emirati restaurant cafe opens in DXB Airport Terminal 3
S34 Gahwa Mezza Bar, an Emirati restaurant and cafe, just opened at the Dubai International (DXB) Airport. Located at the Terminal 3, this is the first traditional Emirati coffee house inside the the terminal. The cafe is inspired by a home-grown concept of coffeehouses found in the alleys of Al Fahidi neighborhood in Old Dubai.
But despite the old touch, the interiors and decor of s34 is vibrant, contemporary and bright. It sits well with the modern design of the busy international airport of Dubai.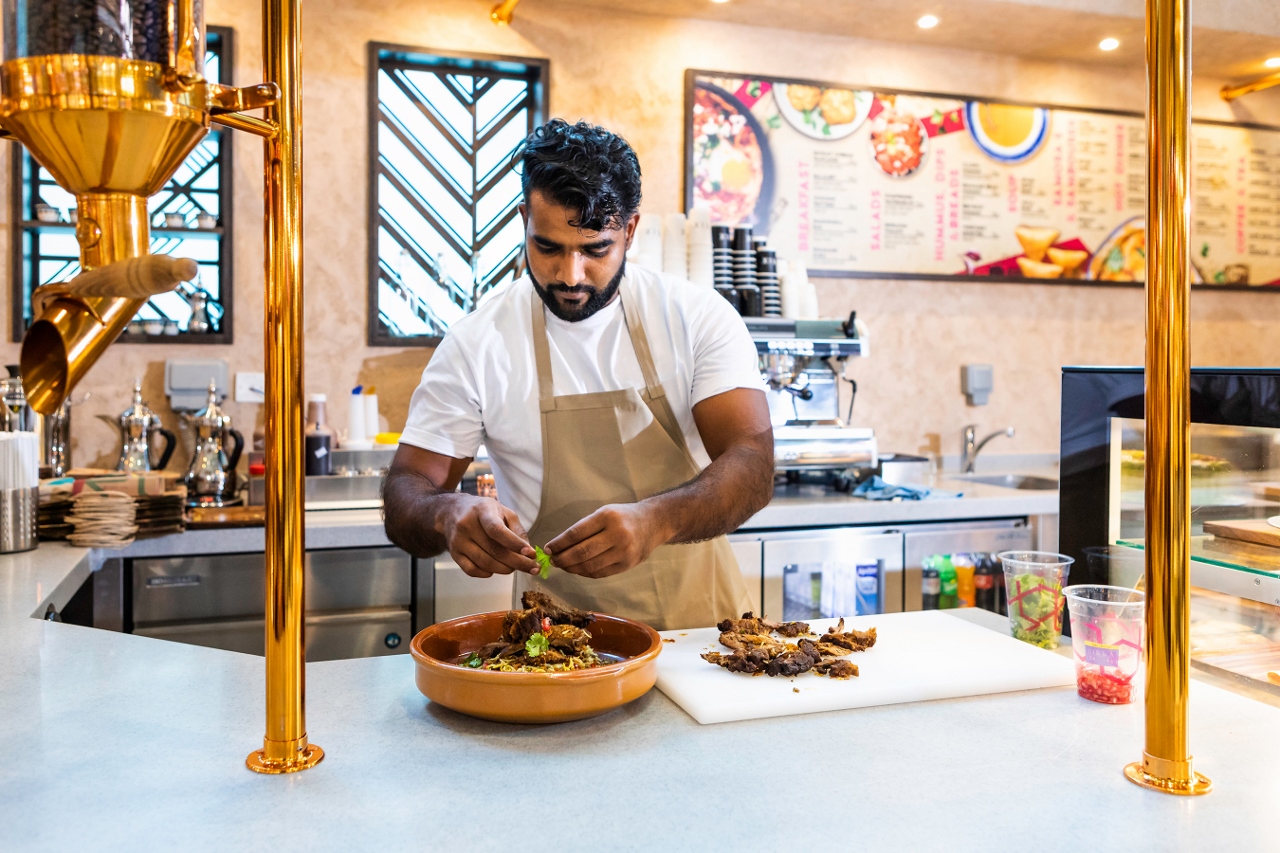 Emirati Cafe S34 in Terminal 3 of DXB Airport
The cafe offers teas, coffees, including Arabic coffee with cardamom, and karak teas. The food boasts to offer its customers a taste of Emirati culture and the food in the Middle East.
Food such as sambousek and samosas of different flavours  such as spiced lamb, feta, spinach, or chicken and dates are available for you to try. For main course meals, you can check out Ras El Hanout lamb shoulder, moussaka or a meaty kibbeh flan.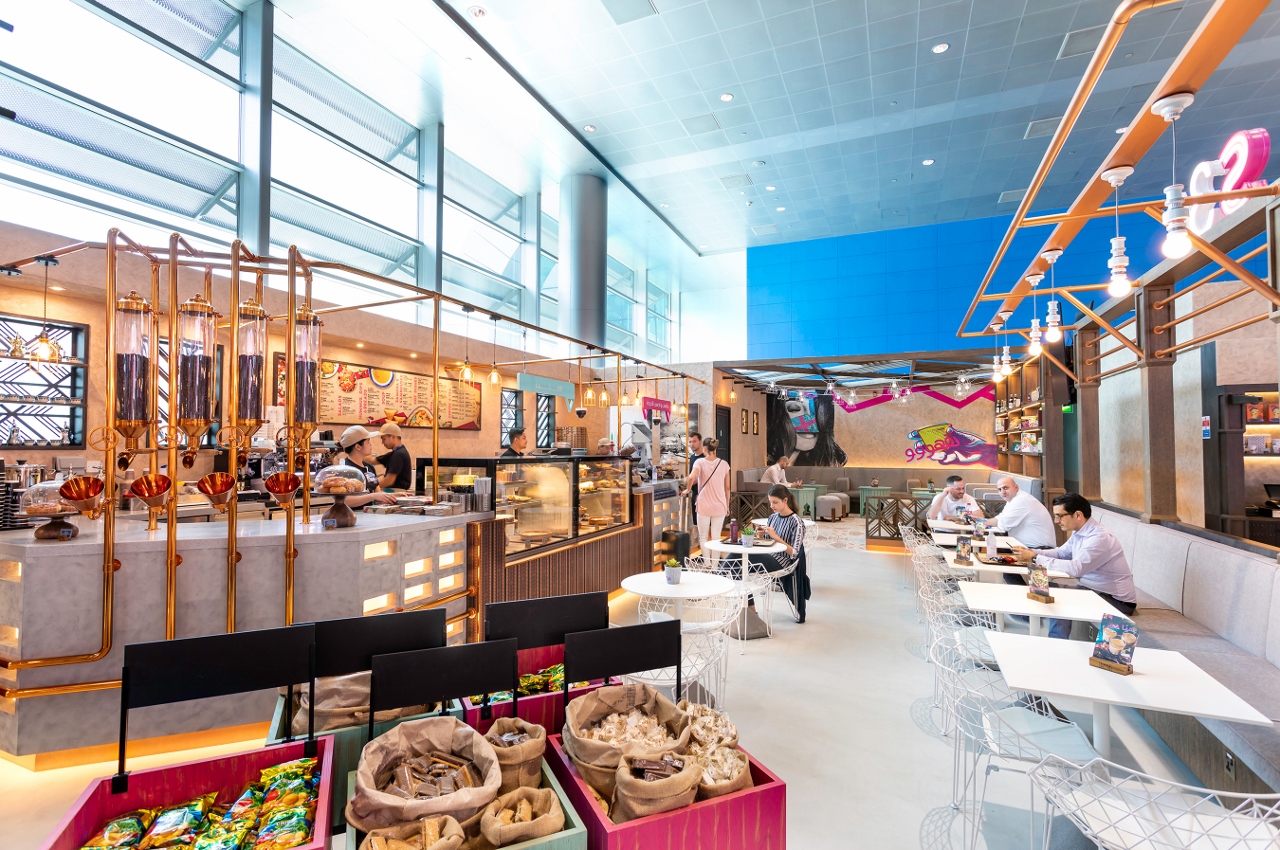 Definitely it's time to offer something local in the airport filled with international brands. This cafe will highlight and help educate passengers passing through about Emirati cuisine.
Location: S34 Gahwa Mezza Bar can be found near gate C35, Concourse C, Terminal 3 at DXB.