UAE launches new Handbook Guide for Foreign Workers
A new guidebook for foreign workers in UAE
UAE is in the move to progress its human rights not only for the residents, but also for foreign workers living here. The first handbook guide for expat workers in the UAE has been created to help almost one million foreign workers understand their rights, responsibilities and the law, while working and staying at the country.
This guidebook would be provided in every expats in Dubai to enhance the needs of expats in terms of the experience living here and avoiding troubles.
Guidebook for expat workers in the UAE
Major-General Obaid Muhair Bin Surour, deputy director-general of the General Directorate of Residency and Foreigners Affairs (GDRFA), Dubai, and chairman of the Permanent Committee of Labour Affairs in Dubai (PCLA), stated in an interview that this guidebook is aimed to educate over one million expats in Dubai.
He also wants the foreign workers be aware in their rights, duties and the law while working and living in Dubai. Another aim of this guidebook is to ensure the happiness of the worker while staying in Dubai.
Read: Types of Ban in the UAE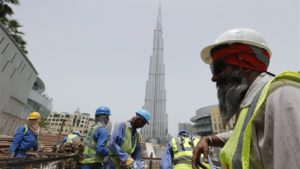 This guidebook is also a prevention to violations a worker can commit. Working for other people, other than their company or bosses, is one of the common crimes that a worker commits. The offender of this crime would receive a fine of Dh50,000. Robbery, perjury and murder are some of the crimes also being committed by some foreign workers.
Also Read: Things You Should Know when Getting a Job in the UAE
When new workers applies for a visa in Dubai, they will have a training session and will receive the new guidebook. If a past worker renews their visas, they will also need to attend the training session.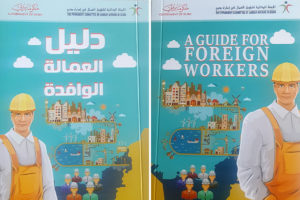 This guidebook is available in three different languages: Arabic. English and Urdu. The sessions would also took place at two medical centres, located in Al Ghusais and Jebel Ali Free Zone.