Average Salary of Domestic Helpers or Nannies in the UAE
Monthly salary of domestic helpers based in the UAE
So you're probably wondering how much dosmetic helpers earn in the UAE. A Dubai start-up
firm has recently conducted a survey that shares information especially to those who are
planning to work as a domestic helper in the UAE.
During the UAE's Best Nanny Awards in 2017, the top 3 winners of this award are all from
the Philippines and other 2 Filpina nannies we're also mentioned for special awards. Rise,
the start-up firm in Dubai organized the said contest.
Read: UAE Handbook Guide for Foreign Workers
Average Salary of Domestic Helpers or Nannies in the UAE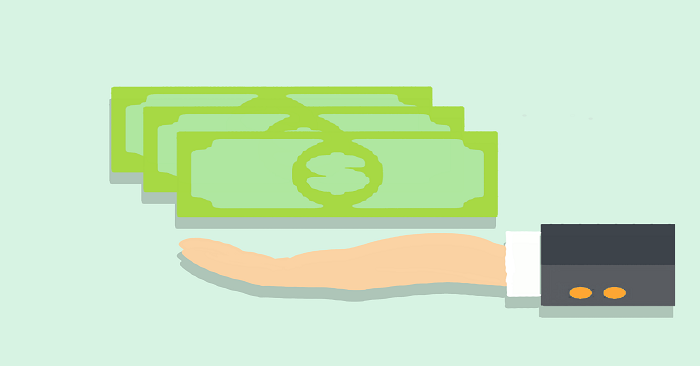 The start-up firm Rise also provides courses that are intended for nannies to learn new
skills needed and conducts surveys that is relevant to the industry. We will share new
information and highlights on the survey about the salary, requirements and benefits of
domestic helpers in the United Arab Emirates.
Padmini Gupat, Chairman of Rise, stated on their website that there are more than 20,000
hiring ads for domestic helpers on UAE's largest domestic helper hiring group in FaceBook
called Mary Poppins. This group has collected data that helped 1,000+ employers and
domestic helpers.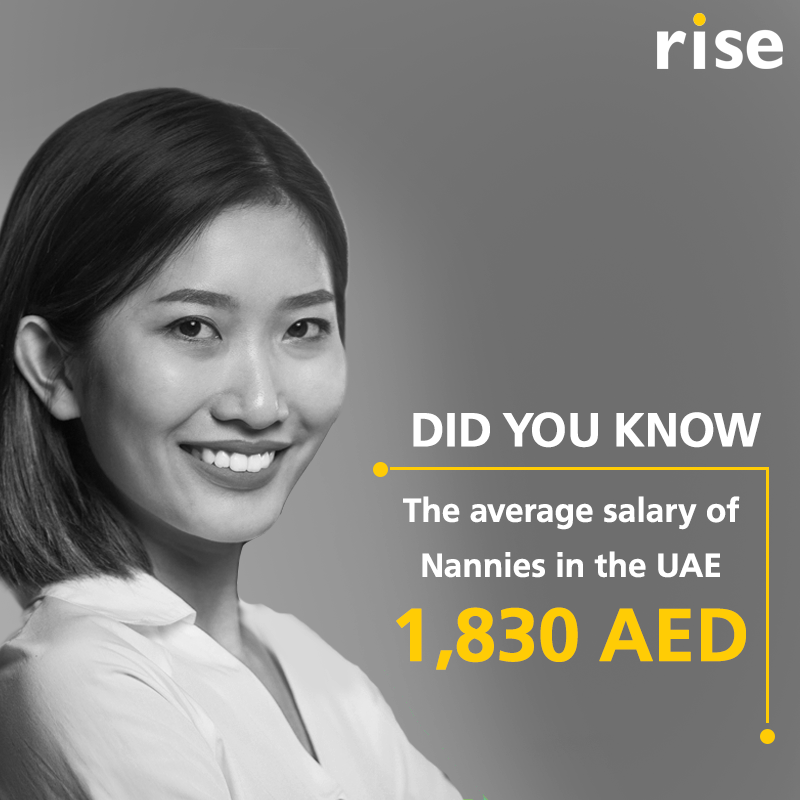 "We hope this data helps mothers and nannies in the UAE make better hiring decisions and
more imprtantly creates a happier, healthier, and safer environment for our children," she
added.
Highlights of the AUE Nanny Survey conducted by Rise
In here we will show you the important and most relevant findings of Rise's conducted
survey.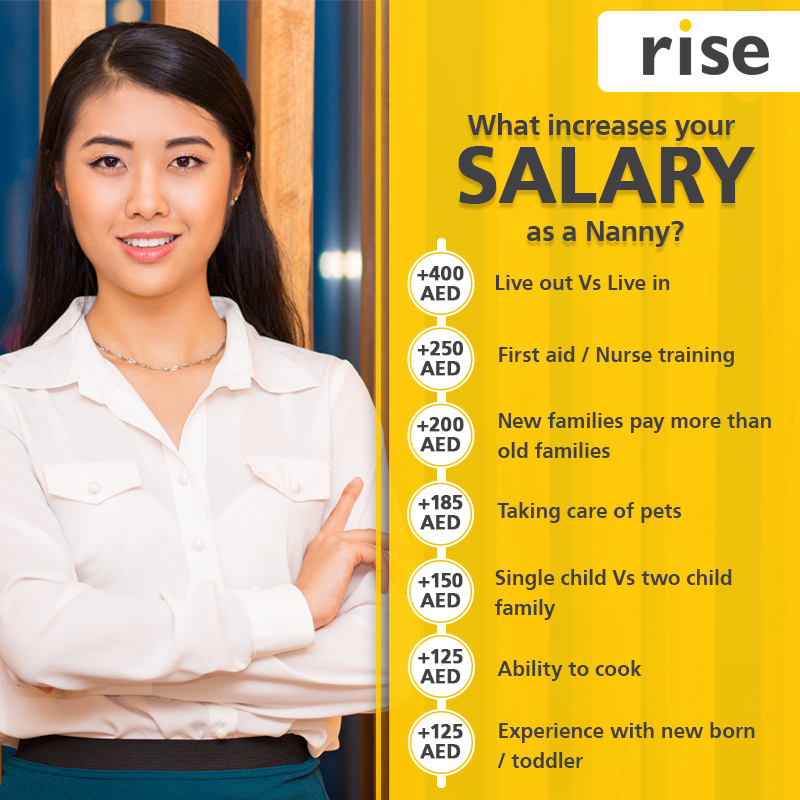 1. Statistics
It is estimated that there are 750,000 domestic helpers available around UAE. One in every
four women in the UAE is currently employed as a domestic helper. It is also estimated
that there are 95% children around the UAE whom are under a care of a domestic helper.
2. Requirements
There are several skills that employers are looking for if you're applying as a nanny.
Skills like cooking, pet grooming, first aid and driving are some of the specific skills
an employer is looking for.
3. Benefits
There is a certain percentage per benefits that employers are providing to domestic
helpers. This benefits includes: toiletries at 50%, Wi-Fi consumption (30%), bonuses (5%)
and so on.
4. Salary
Domestic Helpers in the UAE has an average salary of AED 1,830 per month.
5. Experience
Domestic Helpers with at least three years of experience in the industry can earn up to
AED 1,492 per month. While domestic helpers who has more than 5 years of experience can
earn up to AED 1,922 per month.
6. Salary by Location
Domestic Helpers located at Old Dubai can earn around AED 1,700 per month. On Downtown
Dubai and Palm Jumeirah, domestic helpers can earn around AED 2,140 and AED 2,350 per
month.
7. Salary Increase
A salary of a domestic helper in the UAE can increase by the following details:
– Live out vs live in may increase your salary up to 400 AED.
– Having basic knowledge about first aid can increase your salary up to 250 AED.
– Taking care of animals and pets can increase your salary up to 185 AED.
– Having great skills in cooking can increase your salary up to 125 AED.
– Having experience of taking care of newborns and toddlers can also increase your salary
up to 125 AED.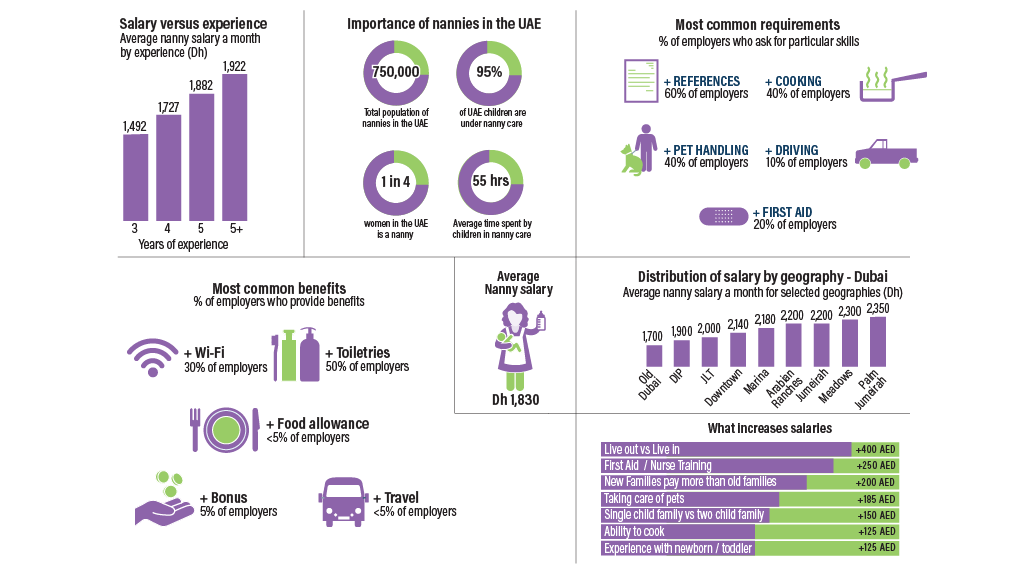 It is safe to say that a salary of a domestic helper in the UAE is based on her skills and
working experiences.
We hope this article helped you with your decision when applying as a domestic helper in the UAE. Share this with your friends to let them know what it takes and how much a domestic helper earns in the UAE.