How to Apply for a UK Tourist Visa in Dubai
Step by step guide how to apply for a tourism visa or United Kingdom.
If you are living in Dubai and wants to travel to the UK to visit places like the Buckingham Palace or the medieval buildings like the Tower of London. You will need a UK Tourist Visa to do so. If you have a passport that you are currently using and allows you to travel to the UK without any restrictions. Here we share a guide to getting a UK visa for tourism purpose.
Also Read: How to Apply for an Australia Tourist Visa in Dubai
Requesting for a UK tourist visa in Dubai involves important documents and paying service fees. In this article we would show you on how to get a UK tourist visa while living in Dubai.
Note: Please note that the date here may change without prior notice. It is always best to contact the UK embassy or UK Consulate for updates and changes.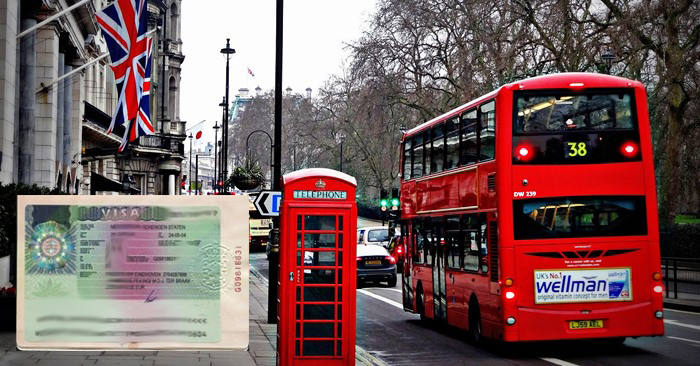 Guide: Steps to Apply for a UK Tourist Visa in Dubai
1. To know the requirements and how to schedule an appointment you can visit their website by clicking this link.
Before you apply for a UK tourist visa, you need important documents like:
• Passport
• UAE visa
• Bank Statement (if possible)
You would also need to prepare the following details:
• Job Contract
• Educational Certificate/s
• Marriage Certificate
*These details might be asked during the interview for your visa.
2. You can also check out and register an account at VFS Global website by clicking this link.
3. Fill up the application form online for a UK tourist visa at VFS Global website.
4. Once you finish filling up your application, you can visit visa application centers around UAE to schedule an appointment for your visa. You can schedule an appointment through your account in VFS Global and clicking "Book An Appointment"
5. In the day of your schedule appointment you need to arrive 15 minutes or so earlier. Also bring your application form, active passport and other documents that may be needed during the interview.
6. Upon arriving at the application center, you will be given a number. Your number would be called to submit your application at an employee at VFS.
7. After submitting your application, you will then proceed at the biometric collection room. You will undergo a digital finger scan on all fingers and have a photo of you taken.
After this process, a receipt will be given to you with a reference number. Keep this for later you will use this to receive your documents.
8. Lastly, you will need to decide on how you would get your documents. They can be sent to you by delivering via post or at the application center.
Reminders:
• Applying for a UK visa 90 days before your trip is highly recommended.
• Prepare all the necessary documents before your interview.
Fees:
As per website, a Standard Visitor visa costs £89.
The fee for a long-term Standard Visitor visa depends on its length:
2 years – £337
5 years – £612
10 years – £767
Nearest Metro Station: Nearest metro station is Healthcare City Metro Station (Green Line)
CONTACT DETAILS
WAFI Mall, Level 3, Falcon, Phase 2
Umm Hurair 2 – Dubai – UAE
Business hours:
09:00 – 17:00 Sunday to Thursday
09:00 – 16:00 Application submission
16:00 – 17:00 Passport collection only
When you have the right documents, applying and acquiring a UK tourist visa around UAE is easy and fast. When you receive the visa stamp, you're free to go and see places around United Kingdom.
Location Map:
To get to WAFI Mall, you can check out the location map guide from Google below: