How to Apply for an Australia Tourist Visa in Dubai
Step by step guide how to apply for a tourism visa in Dubai for Australia.
Whether it is for a holiday, to visit relatives or friends, for tourism purposes, or other short-term non-work purposes, those who wish to visit Australia for temporary entry may apply for an Australian tourist visa at the VFS Australian Visa Application Center (AVAC) in Dubai or Abu Dhabi. The tourist visa is called the Visitor Visa Subclass 600 and is valid for one (1) month.
Here we share a step by step guide how you can process this tourist visa in case you have plans to visit the Land Down Under.
Also Read: Visa Free Countries and Visa on Arrival Countries for Indian Passport Holders
Note: Please be advised that the information posted here may change without prior notice. It is always best to contact the embassy or consulate of the country where you're applying for this visa for updates and changes. Here we try to just share this guide for your reference.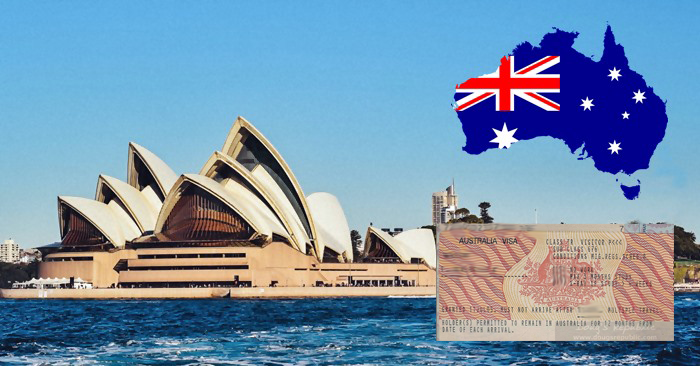 Procedures in Applying an Australia Visa for Tourism in UAE
1. Sign up or register for an ImmiAccount. This is an online service where applications for a tourist visa in Australia will be facilitated. Click on the link and follow the instructions. Just go to the Immi Account and sign up for an account.  It is important to maintain a working email address where all the instructions and confirmations will be sent.  After an account is created, a confirmation will be received through email.  You can use your account for the following:
Continue a saved application
Attach documents
Update passport details
Change email and address details
Check progress of your application
Note: A Transaction Reference Number (TRN) is a number assigned to each online application. This will be needed to identiffy, track and manage your application as well as to check your visa entitlements. Applicants must first make an appointment to lodge a Visitor visa application (subclass 600) at an AVAC in the UAE.
2. Fill out the Application Form. Completely fill out all the needed information on the Application Form with black ink.
3. Attach the supporting Documents required. To avoid delays, all supporting documents should be submitted at the time of lodging a completed application. Your application form should be submitted with the following documents:
Valid passport
Passport pages with stamps
Certified copy of birth certificate
Certified copy of marriage certificate (if married)
Documentary proof showing you have sufficient financial means of support (bank statements within the past 6 months and payslip).
Recent passport photograph with white background  (45mm X 35mm) taken within the last six months;
Copy of resident card
Copy of labor card
No Objection Certificate to travel (NOC from company indicating current position, monthly salary, and purpose of travel)
Documents about your trip (Flight reservation and Hotel reservation)
Travel itinerary in Australia
Travel insurance
4. Pay the application fee. Application fee for Visitor Visa of 135 AUD may be paid online via debit or credit card.  Payments depend on the existing exchange rate. Card charges may apply.
5. Personal appearance at the Australian Visa Application Center (AVAC) and Biometrics. After payment, an email with instructions to go to the nearest Australian Visa Application Centre (AVAC) in UAE will be received. Print the email and appear at the VFS Global. Pay the amount of 198 AED, proceed to the counter to have your biometrics taken
6. Await approval. Await approval notice regarding the status of your application via email. The process can take as short as a few days up to a month. 
Fees
Visitor Visa                   135 AUD
Biometrics                    198 AED
* Other fees as applicable
Please verify all information relevant to the visa category applied for, including visa fees, VFS service charges, documents required, photo specifications and processing time along with the Visa Application Form within that category.
Contact Information: VFS Australia in Dubai
For further inquiries, you may check the website www.vfsglobal.com/Australia/GCC/ or contact the AVAC helpline.
Address: WAFI Mall VFS Global Australia
Australian Visa Application Center (AVAC)
located at the 2nd Floor, WAFI Mall Level 2, Falcon Phase 2, Umm Hurair 2, Dubai
VFS Global Dubai Website: http://www.vfsglobal.com/Australia/GCC/
Phone Number: +971 4 205 5900
Office Hours: (Sunday to Thursday between 0900-1700: regular working hours and betwen 0900-1500: Ramadan hours)
Location Map:
DUBAI: Check out this Google Map location where the VFS Global Australia office in Dubai WAFI Mall is located:
ABU DHABI Office
For those who are applying from Abu Dhabi, please be advised that you can visit the application center located at the Shining Tower in King Khalif Bin Abdel Aziz. More or less the steps are the same, but the location to process the application is different.
Australian Visa Application Centre Abu Dhabi
Shining Tower, Level 25 King Khalid Bin Abdel Aziz
26th Street Adjacent to Khalidyah Mall – Abu Dhabi