Travel from Dubai-Abu Dhabi in 12 Minutes using Hyperloop Transport
Hyperloop One in Dubai during UAE's Innovation Month
Today, people from all over the world would receive a chance to see the initial design of the Hyperloop in Dubai for the very first time. This technological transportation system could travel from Dubai to Abu Dhabi in just 12 minutes or less.
As part of the Innovation Month in the UAE, the very first model and design of the Hyperloop was released to the public by the Virgin Hyperloop One together with the Roads and Transportation Authority (RTA).
Also read: Hyperloop One: Mumbai-Pune in just 25 minutes
Hyperloop One: Dubai-Abu Dhabi in 12 minutes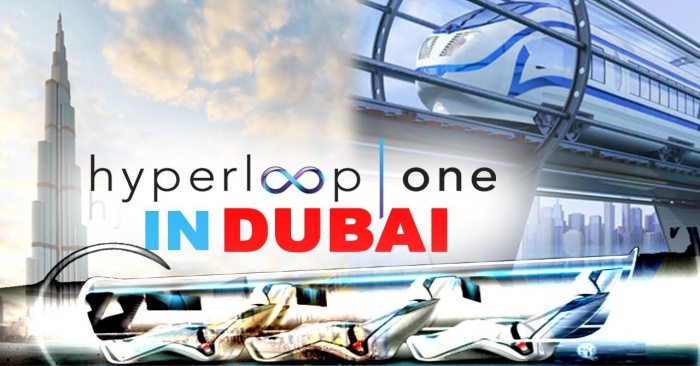 The routes for the Hyperloop has already been identified by the Virgin Hyperloop One and the RTA.
The Hyperloop has a deluxe interiors, entertainment, technological broadcasting and even leather seats for its passengers. The technology of the Hyperloop is powered by electromagnetic propulsion a system that accelerates the movement of the hyperloop through a tube. The hyperloop is also designed to have a nerve-wrecking speed of up to 1,200 km/ph.
Al Tayer said that "The Hyperloop can travel between Dubai and Abu Dhabi in 12 minutes, and lift about 10,000 passengers per hour in both directions."
"When introduced in the future, the Hyperloop technology will impact town planning and availability of parking spaces. It will revolutionise people mobility between various destinations in the city, logistical hubs like airports and ports, and shipping patterns." he added.
The CEO of Virgin Hyperloop One, Rob Lloyd, stated that the early supporters of this technology were the UAE and the RTA. "It is particularly exciting to be unveiling the Dubai Hyperloop pod with the RTA tod-ay. Our focus in 2018 would be continuing the close collaboration with the RTA, to progress to the next phase of the project. Our aim is to explore the viability of a wider UAE Hyperloop network."
Video: Hyperloop One System
Here's a video hyperloop one system :