Tallest Hotel in the World Opens in Dubai
Dubai opened the world's tallest hotel called Gevora Hotel in Sheikh Zayed Road
Dubai has opened and revealed the world's tallest hotel to the public, adding another world record in its name. It is located in Sheikh Zayed Road.
The hotel is named Gevora and is measured 356 meters high and has a total of 528 rooms inside. The previous holder of the world's tallest hotel is only one meter smaller, the JW Marriot Marquis, located also at Dubai.
Gevora Hotel: World's tallest hotel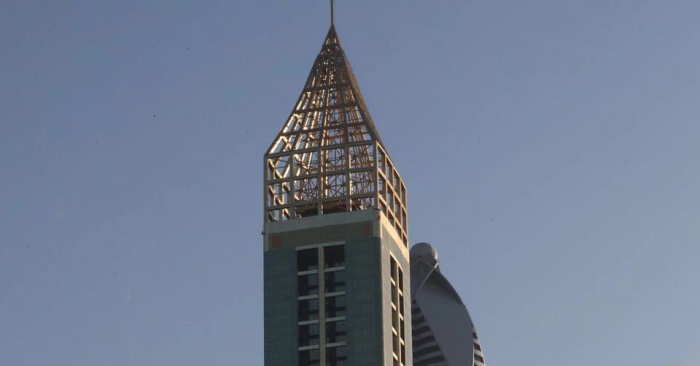 Gevora Hotel has 528 rooms designed like an Art Deco-style. These rooms are divided into three categories:
Deluxe Room (46 sq. meters)

One-Bedroom Deluxe (62 sq. meters)

Two-Bedroom Suite (85 sq. meters)
This four-star hotel is built and designed to satisfy guests in terms of business or leisure needs. Inside of this hotel is a pool with an amazing view, a cafe and even a bake shop. It also offers a business center and a boardroom for business meetings.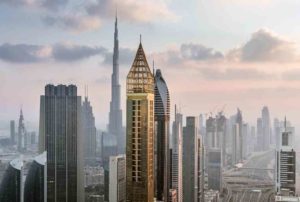 This hotel is located near the Rose Rayhaan, which is also a previous record holder for being the world's tallest hotel.
Guests of this hotel will enter through a solid gold doors and also have access to health clubs and luxury restaurants.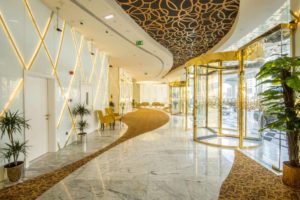 This 75-storey hotel is taller than the Eiffel Tower by 56 meters. Dubai also has the current tallest building in the world, Burj Khalifa which is 828 meters high.
The United Arab Emirates, also aims to attract at least 20 million tourists annually by the year 2020, when the UAE would hosts the global trade fair Expo 2020. These exciting new projects and attractions add another exciting spot to the many options available for residents and tourists.
Images: Gevora FB Page