Deira Mall: Biggest Mall in the Middle East soon to be constructed in Dubai
Construction of the Deira Mall will be the biggest mall in the Middle East
The city of Dubai is surely a paradise for shopper's from all over the world. Dubai has some of the world's most luxurious malls available. But, Dubai isn't over yet on constructing and providing the best attractions in the world.
Recently, the contract for the construction of Deira Mall was signed by the developer Nakheel. Deira Mall will be the biggest mall ever built in the Middle East and would provide new shopping experience, entertainment and fine dining.
Read: Gevora: World's Tallest Hotel
Deira Mall: Biggest Mall in the Middle East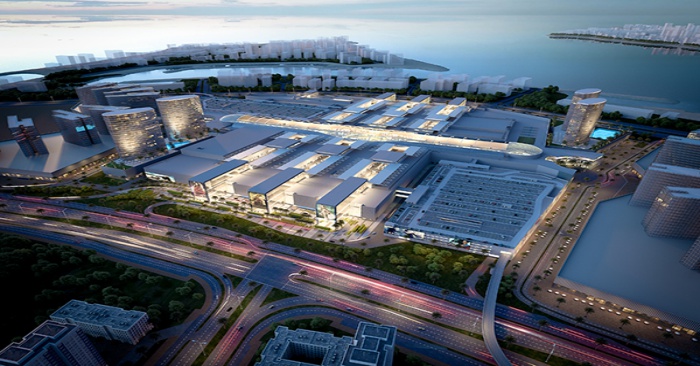 The Dh4.2billion contract for the construction of the Deira Mall, is one of the most expensive construction contract for a single project. United Engineering Construction (UNEC) is the construction company assigned to build the Deira Mall.
Deira Mall is a part of the Nakheel Malls' and would take a retail space over 17 million sq ft. The mall is also expected to house over 1,000 outlets/shops, entertainment outlets and more. The Deira Mall also have a leasable space of 4.5 million sq ft.
The most anticipated attraction and highlight of the Deira Mall is the state-of-the-art retractable glass roof. This retractable glass roof will bring in natural light in the mall and would be open during cold months for open-air shopping.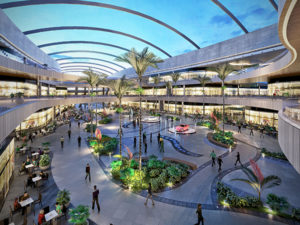 Deira Mall will be located at the heart of Nakheel's 9 million sq ft. community at Deira Islands. This island contains several hotel and residential buildings, retail outlets, mosques and even fitness facilities for residents.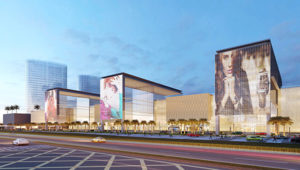 The construction of the mall will begin in the 1Q of 2018 and the mall is expected to be finished in the year 2021. Deira Mall is expected to make several jobs and attract thousands of businesses and investments from people all over the world. The Deira mall is also expected to increase the ever-growing tourism and business industry in the city of Dubai.
Image credit: Nakheel