Indian Expat from Abu Dhabi Wins 10 Million Dirhams in Big Ticket Abu Dhabi Raffle
Sunil, an expat based in Abu Dhabi, won the top prize and will receive AED 10 Million cash.
Another lucky Indian has become an instant millionaire after getting the jackpot prize of the Big Ticket Abu Dhabi raffle draw. Last month, an Indian from Dubai won AED 12 million.
Also read: Indian Teacher Wins AED 1 Million In CBI Draw
Sunil Mappatta Krishnan Kutty Nair is based in Abu Dhabi and has won the AED 10 million cash award, which is the 2nd largest reward given away this 2018.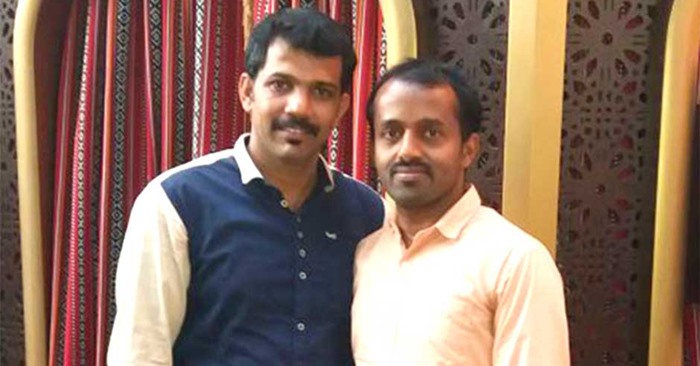 Below are his details as published from the Big Ticket website:
MR.SUNIL MAPPATTA KRISHNAN KUTTY NAIR
THE BIG 10 Series Winner
Draw Date : 05 Feb 2018
Ticket Numbers: 016299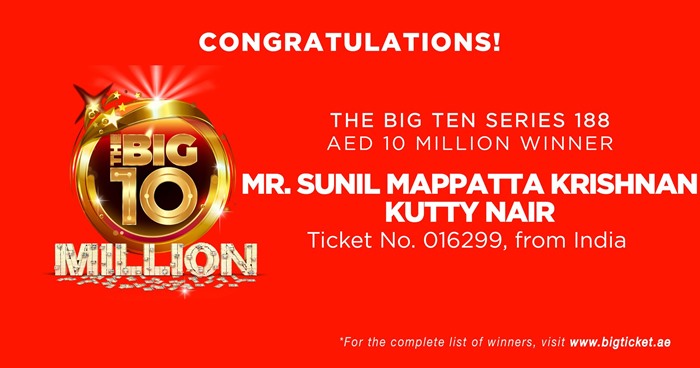 What makes this story interesting is that Sunil will be sharing the money with 4 of his friends. Given that the tickets cost an expensive AED 500 per entry, a number of raffle entries are composed of players pitching for the ticket price and then splitting the cash prize later on should they win.
Sunil mentions he will share the prize money with Sainudheen, Shamshudhee, Abhilash and Dipindas.
Krishnan's winning ticket number was 016299
Below is a list of all the winners (all Indians) who won in this ticket raffle series, with cash prize that range from Dh10,000 to Dh100,000.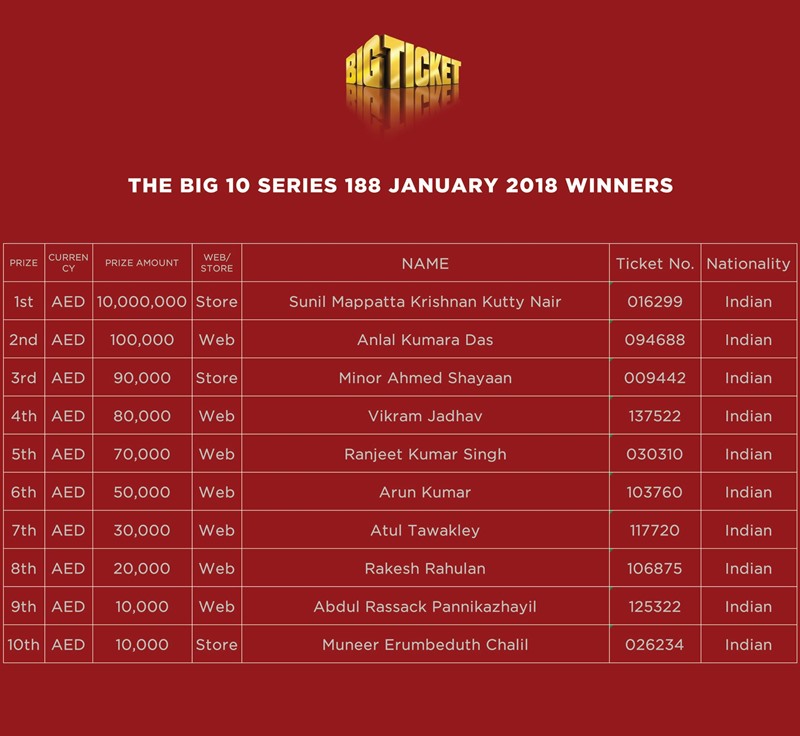 Those who are planning to join the raffle, Big Ticket Abu Dhabi has monthly draws. Ticket prices are currently 500 AED and you can join the raffle draw when you visit the website at bigticket.ae.
You can also purchase tickets at the City Terminal Abu Dhabi, Abu Dhabi International Airport or Al Ain Duty Free.
Here's a video clip of the said raffle draw: