Indian Expat from Dubai Wins 12 Million Dirhams in Big Ticket Abu Dhabi Raffle
Indian expat from Dubai has won big in a recent raffle draw organized by the team behind Big Ticket Abu Dhabi.
Hari Krishnan, the lucky Indian from Kerala, has won 12 Million Dirhams, which is the biggest prize money raffled by Big Ticket Abu Dhabi and was held at the Abu Dhabi International Airport.
Krishnan's winning ticket number was 086828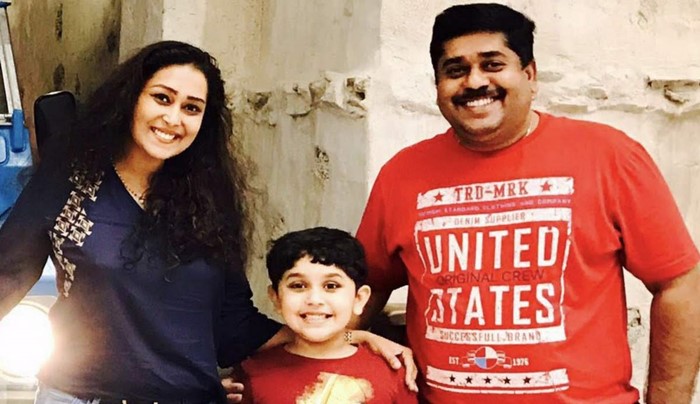 Kerala Expat Wins 12 Million AED in Abu Dhabi Raffle
This is great news especially with the current cost of living in the UAE that seems to constantly rise. More so with the introduction of the 5% Value Added Tax (VAT) this January 2018. The money will definitely be of big help to this lucky expat.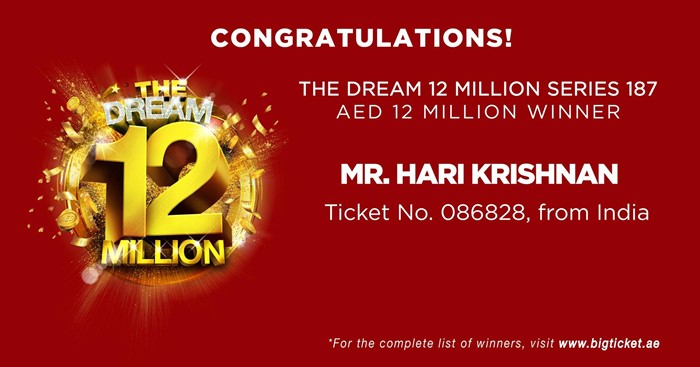 Check out the full list of winners of this raffle draw series below. A total of 5 Indians won the prize, with 1 Filipino winning 2nd prize and a Korean winning the 7th prize.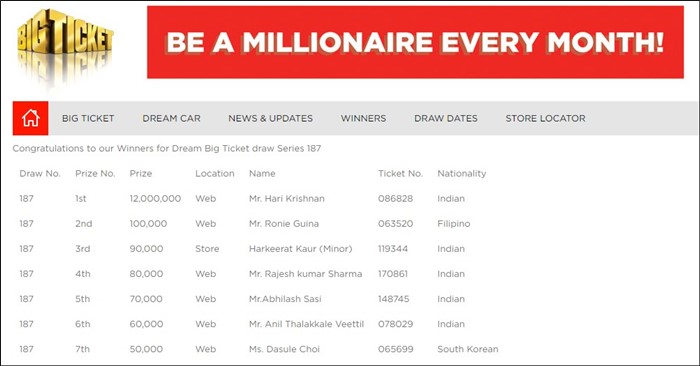 For those of you who are planning to join the same contest, Big Ticket Abu Dhabi has monthly draws. Ticket prices are currently 500 AED and you can join the raffle draw when you visit the website at bigticket.ae.
You can also purchase tickets at the City Terminal Abu Dhabi, Abu Dhabi International Airport or Al Ain Duty Free.