UAE to Set up Driving Schools in India
The UAE has recently announced that it would build several driving schools around India.
The Emirates Driving Institute (EMI) and the National Skill Development Corporation (NSDC) of India are joining forces to make UAE driving classes available in different centers throughout India. This move is expected to give valuable initiation to millions of Indian workers who will be working in the UAE since a driver's license is one of the vital factors to enhance their job prospects.
Also Read: How to Get a Driver's License in Dubai
UAE Driving Schools Soon to be Built in India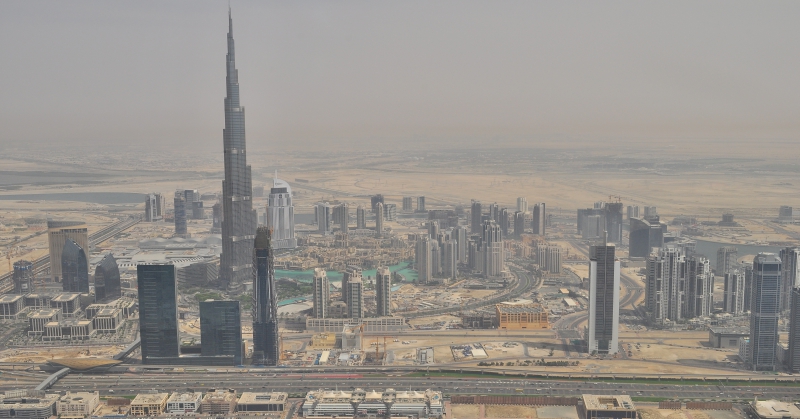 The collaboration between EMI and NSDC is loaded with a wide range of objectives which include teaching the trainers for India, tutoring Indian learners on the cultural sensitiveness of UAE, and helping them acquire soft skills such as speaking English which is also a great way to improve job prospects. Indians who can complete these classes will be issued a certificate which will enable them to test a modified course before taking written examinations to secure a license.
Dr. Manish Kumar, MD, and CEO of NSDC believe that the new initiative will be vital to expediting the employment prospects of Indians who are hoping to migrate to the UAE and the Middle East for work. He stressed that they would also develop institutes in India that will be equipped with left-hand drive cars to facilitate left-hand driving.
"We are trying to create a system where driving institutes will be established across India that will allow job seekers to finish the mandatory training hours in India itself. Once the training and preparations are done here, they will obtain a certificate with which they can undergo a tailor-made program at EDI campuses in the UAE and appear for the driving test," Kumar said. "This will save time and reduce the cost of aspiring job seekers who want to go to the Middle East."
Kumar added that the NSDC is hoping to establish 10 out of the 15 driving schools throughout India with a particular concentration on Orissa, Andhra Pradesh, Punjab, and Kerala. He also mentioned that their programs would be upgraded regularly to meet the regulatory requirements of the EDI and other authorized agencies.
Amer Belhasa, Chairman of the EDI and Vice-Chairman of the Belhasa Group of Companies, said that the EDI would be offering specialized training for job aspirants for the preparatory classes in India. Belhasa added that Indians have the option to join any driving institute in the UAE.
"This collaboration with the NSDC and YCC (Youth Chamber of Commerce, UAE) has given us a path to set up driving institutes in different parts of India. Estimating a huge demand for drivers in the UAE during Expo 2020, and other initiatives across the region, the EDI is aiming at providing job solutions to Indian youth in the Gulf." Belhasa closed.
Image: Unsplash