UAE Introduces 48-Hour Transit Visa for Travellers
A FREE two-day visa for transit passengers when entering the UAE.
Although millions of passengers transit through the UAE every year, a huge portion of them are simply "stopping over." Fortunately, the UAE Cabinet recently introduced changes in visa rules. One of these is the transit visa, which allows eligible passengers to stay in the country for 48 hours, free of charge.
And so, if you will be stopping over the UAE on your way to another destination, why not get a transit visa? With a couple of days to spare, there are many exciting things you can see and do in the country!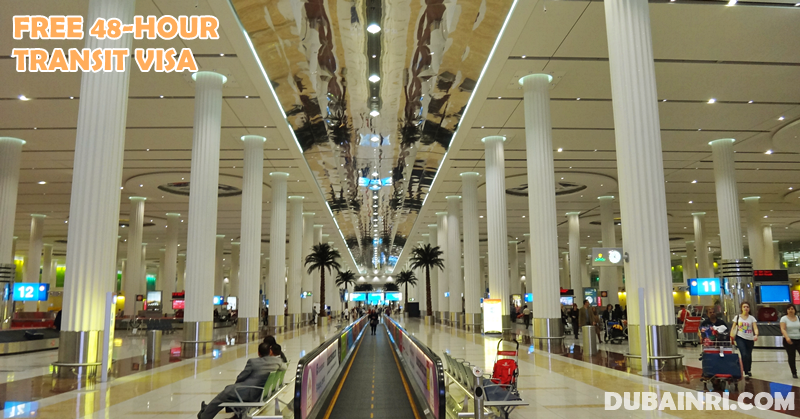 Transit Visa Allows Passengers to Stay for 48 Hours
Under the new visa rules, transit passengers can stay in the UAE for 48 hours — without having to pay any fees! Transit visas may be obtained at the airports' express counters. For those who want to stay longer, the visa may be extended up to 96 hours, for a minimal fee of AED 50.
Not everybody can expect to get a transit visa, however. If you would like to obtain one, you need to meet certain requirements, namely: (a) confirmed flight tickets for your next destination; and (b) hotel reservations.
UAE Transit Visa: What You Need to Know
Here is what we know about the UAE transit visa so far:
Passengers stopping over the UAE (with confirmed tickets for a third destination) may get transit visas upon arrival.
For the first 48 hours (two days), the transit visa is free.
For a minimal fee of AED 50, the transit visa may be extended up to 96 hours (four days).
Passengers can get transit visas at express counters in UAE airports.
The period of stay may depend on the passenger's citizenship. For instance, those coming from visa-free countries approved by the UAE government can stay for 30 – 90 days. On the other hand, citizens of Malaysia and select countries can obtain a 30-day visa upon arrival.
Video: Transit Visa Valid for 48 Hours in UAE
Here is a summary video about the UAE transit visa:
Aside from the transit visa, the UAE has also introduced other major changes. These include a 6-month temporary visa for job seekers and 1-year visa for widows, divorcees, and people from war-torn countries. There's also an upcoming amnesty program for visa violators. All in all, these policies make the UAE more "user friendly" for residents, job seekers, tourists, and visitors.
NOTE: As of this writing, further details about the UAE transit visa have yet to be announced. Hence, this post is presented for information-sharing purposes only. Stay tuned as we will keep you posted on the latest updates!