UAE Announces 6-Month Temporary Visa for Job Seekers
A new temporary visa for those who have overstayed in UAE but still stay in the country to seek job opportunities.
Recently, the UAE announced new visa rules that have been gaining positive feedback from expats and residents. All of these changes are bound to make life easier for workers, students, and even passing travellers. The new policies will surely boost the country's economy as well!
One of the latest offerings is the 6-month temporary visa. If you have overstayed your current visa, but you still wish to work in the UAE — then this is your best option. The visa would allow you to stay in the country as you continue to seek better career opportunities.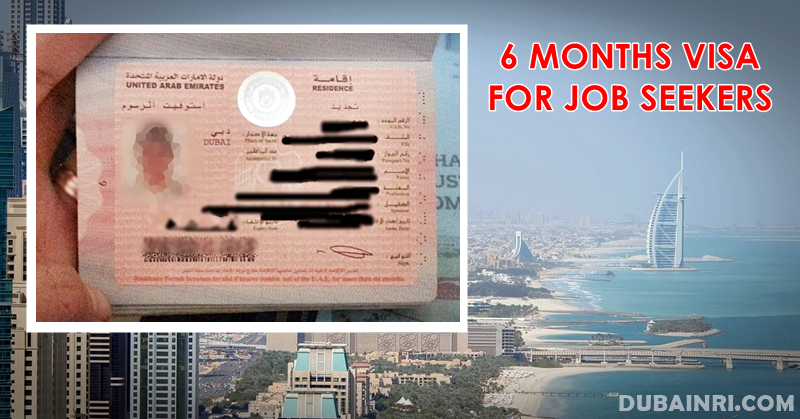 6-Month Visa for Job Seekers in the UAE
Usually, workers who lose their jobs or whose visas are cancelled are given a 30-day grace period to look for another job. Another option for them is to exit the UAE so that they can re-enter with a new visa. Similarly, those who arrive with a tourist visa/visit visa have only 1-2 months to find a job. Oftentimes, they become desperate and accept job offers from scrupulous employers, even if the pay is low.
All of these cases can be considered as "limiting" and disadvantageous on the part of the job seeker. Fortunately, a 6-month temporary visa would provide a greater chance to look for better career opportunities in the UAE, and getting a new working visa would be much easier!
UAE as a "Land of Opportunities"
Here is what the UAE Cabinet has to say about the 6-month temporary visa, according to their official website:
"In the same context, the Cabinet adopted a decision to grant people overstaying their visa a chance to leave the country voluntarily without a "no entry" passport stamp. A new 6-month visa will be introduced for job seekers who overstayed their visa but wish to work in the country. The temporary visa enhances the UAE's position as a land of opportunities and a destination for talents and professionals."
A Big Help to Expats in the UAE
Indeed, the 6-month temporary visa is a big help to all expats in the UAE, especially those who are looking for new jobs. You don't have to worry about not having enough time. What's more, you don't have to "settle" for a job that pays low or is unrelated to your knowledge and skills!
Given that much time, you can search for a job that is in line with your capabilities and interests. When you are happy and satisfied with your job, you become more productive in the workplace. It's a win-win situation for everyone — the employer as well as the employee!
Of course, as we benefit from this new policy, we should remember not to abuse it. Let us simply be grateful and make the most of this opportunity, without taking advantage!
Video: 6-Month Temporary Visa for Job Seekers
Here is a summary video about the 6-month temporary visa for job seekers in the UAE:
NOTE: As of this writing, no definite date has been announced regarding the implementation of the 6-month temporary visa. Other news sources mention that it may be during the last quarter of 2018, though this is not yet final. Stay tuned as we will keep you posted with news and updates!