Fine Dining Indian Food at Carnival by Tresind
Delicious and unique way of presenting Indian food at Carnivaly by Tresind, located at DIFC's Burj Daman building.
One of the exciting places where you can dine Indian food in Dubai that offers a unique and quirky way of presenting their food is Carnival by Tresind. This is a restaurant located in DIFC's Burj Daman building and offers a variety of vegetarian and non-vegetarian options for any certified foodie.
The way that Carnival by Tresind stands out is through the stories that come with them showcasing their menu. In the Season 6 of the restaurant, they are offering a Bookmark tasting menu that is made up of of six courses. for AED 259, you will have a detailed bookmark note on the table, explaining each course and telling a story as to how that course is a part of Carnival by Trèsind's complete Season 6 menu, Books.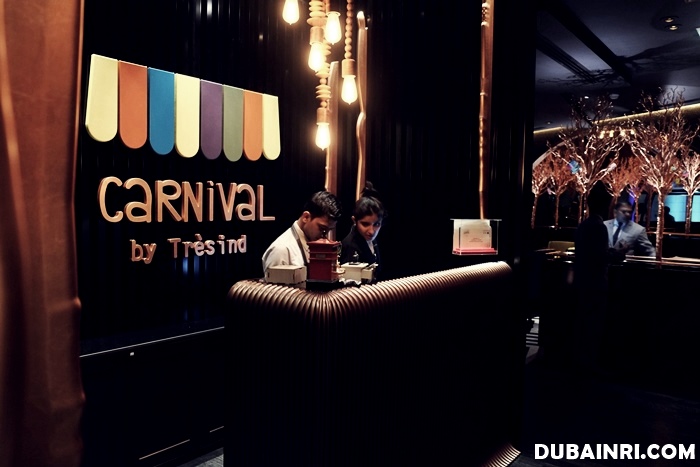 Carnival by Tresind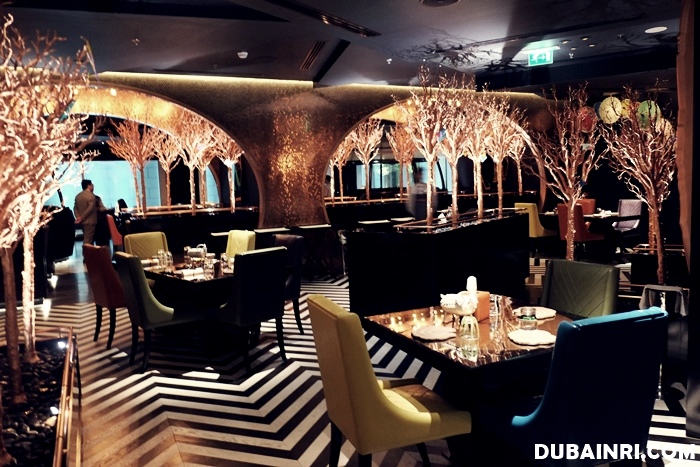 inside the restaurant
Fine Dining Indian Restaurant – Carnival by Tresind
If you have a friend who hasn't tried Indian food but is a bit apprehensive, take them to this restaurant. Take note that this is a 'fine dining' restaurant and the chefs and staff really did well in creating amazing dishes. In fact, HH Sheikh Hamdan (Crown Prince of Dubai) has visited this restaurant one evening and even shared it on his social media.
The restaurant is definitely one for the books! You should check them out as they will leave you in awe with how they serve the dishes. Here are some pictures of the food when we visited the restaurant during a taste review experience:
The Bookmark Menu -non veg- AED 259  
Bread
Pani Puri (tanga)
Momo-fuku – chicken momos, red chili chutney, charred cucumber salad
Hot Sauce Nation – shrimp mezhukkupuatti, homemae black pepper tobasco
Meatilicious – grilled lamb chop, mysore masala, mini dosa crips
Sorbet (palate cleanser)
Encyclopedia of Nilgiri – nilgiri chicken korma, aromatic green spices,
Fish Tajine – seabass curry, preserved lemon, kalamata olives
Gajak – caramel, peanuts and chocolate – done the alinea way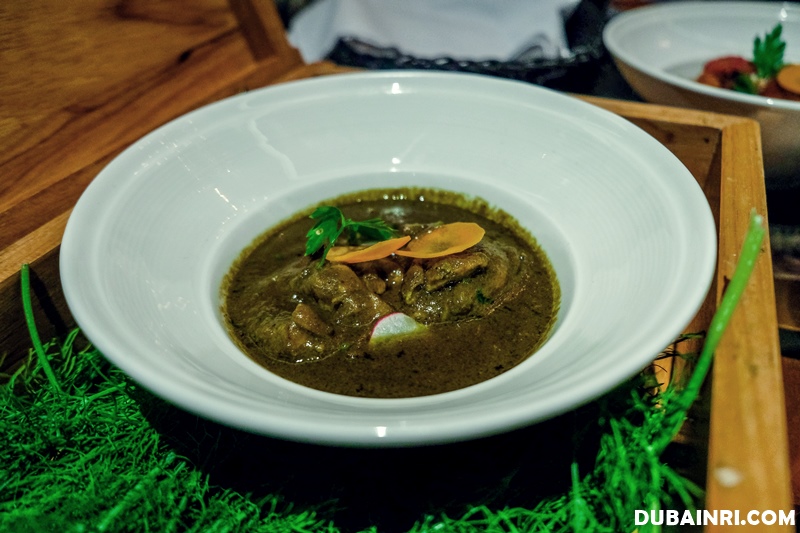 Encyclopedia of Nilgiri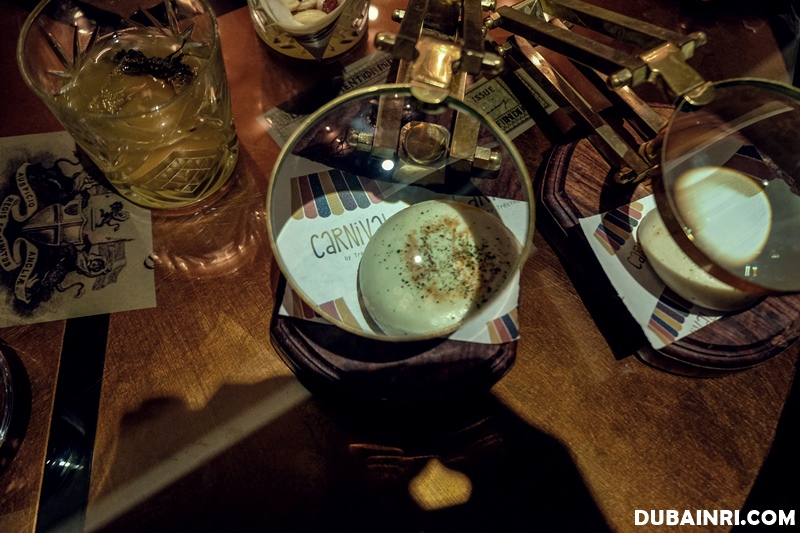 complimentary bread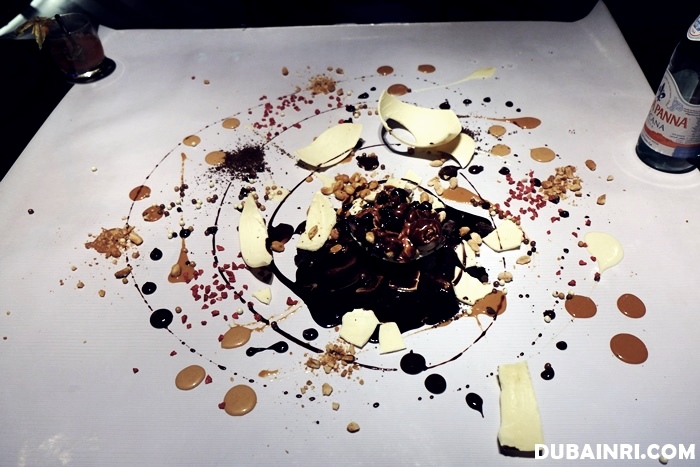 Gajak dessert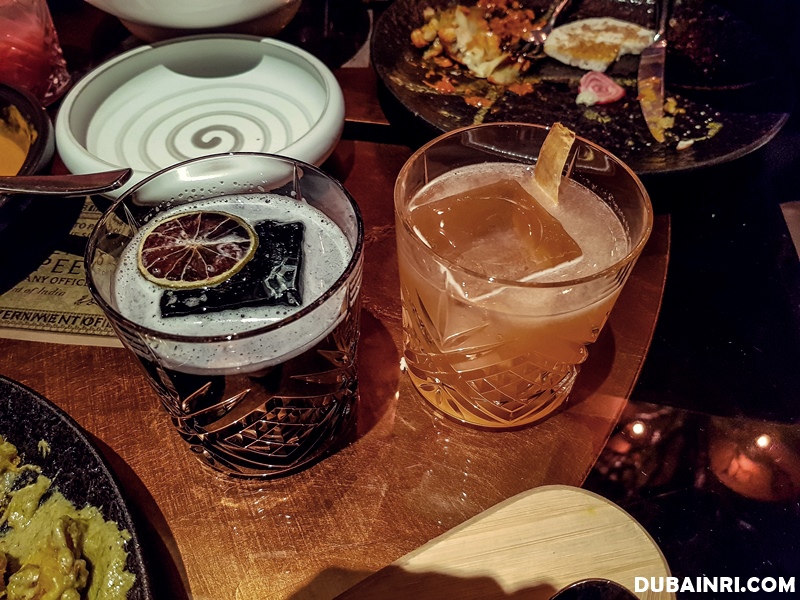 bar drinks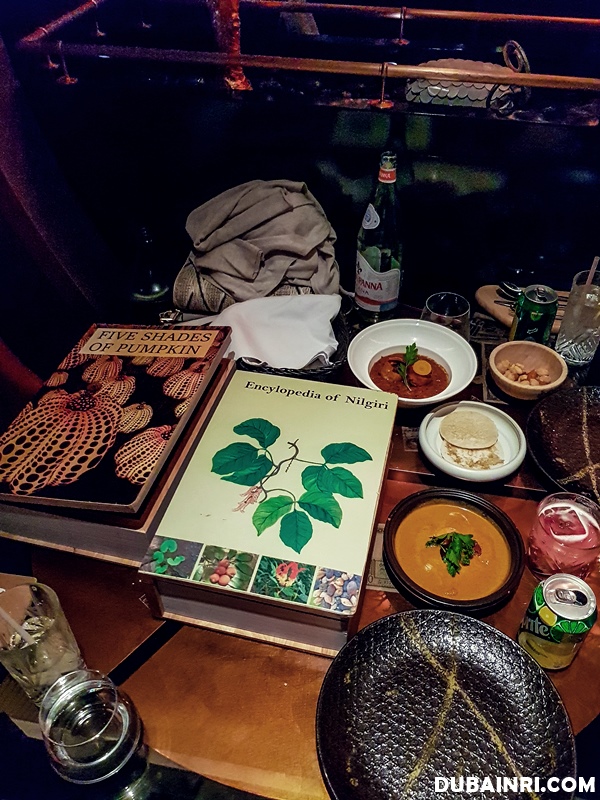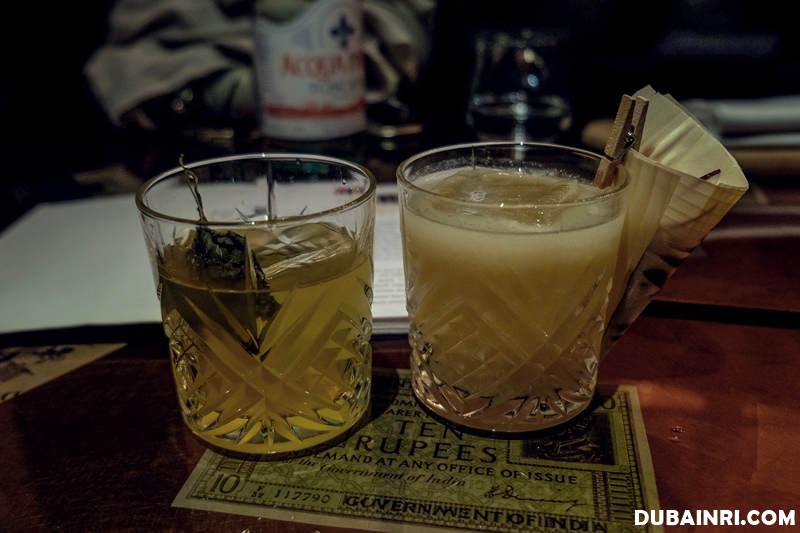 another round of drinks from the bar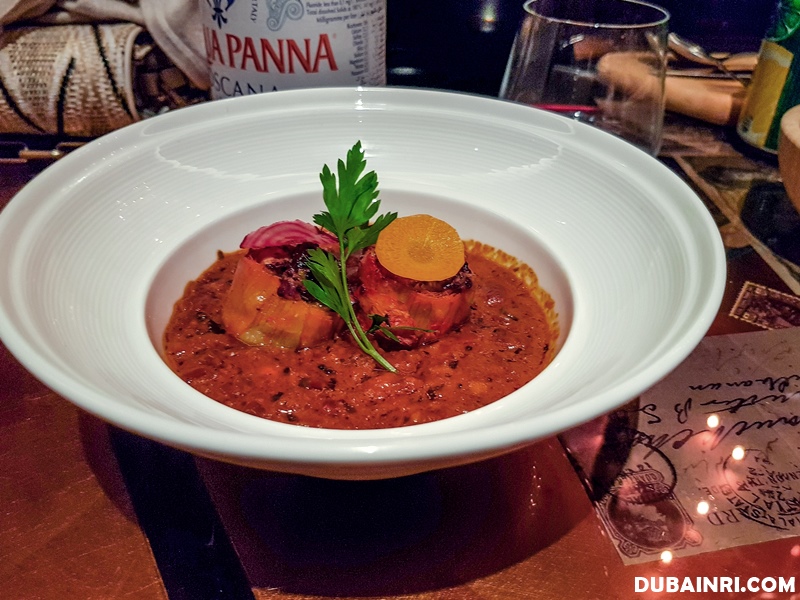 artichokes dish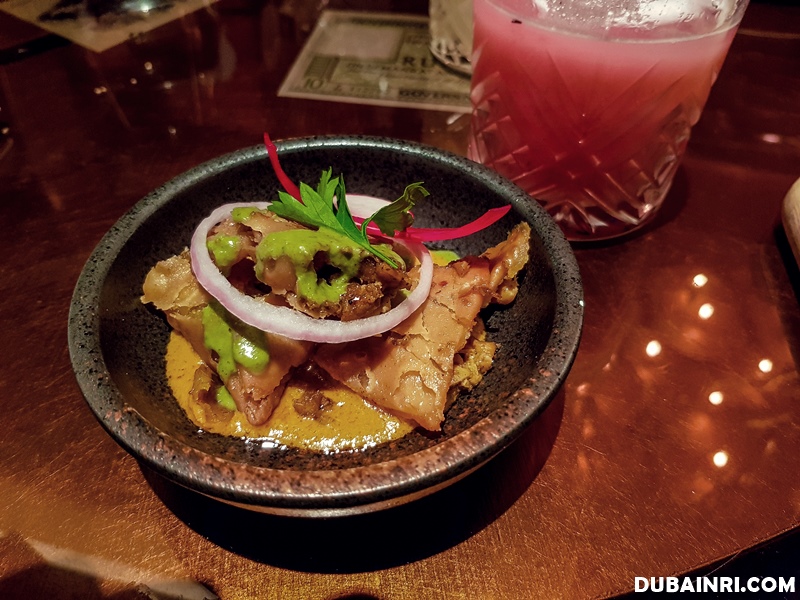 samosa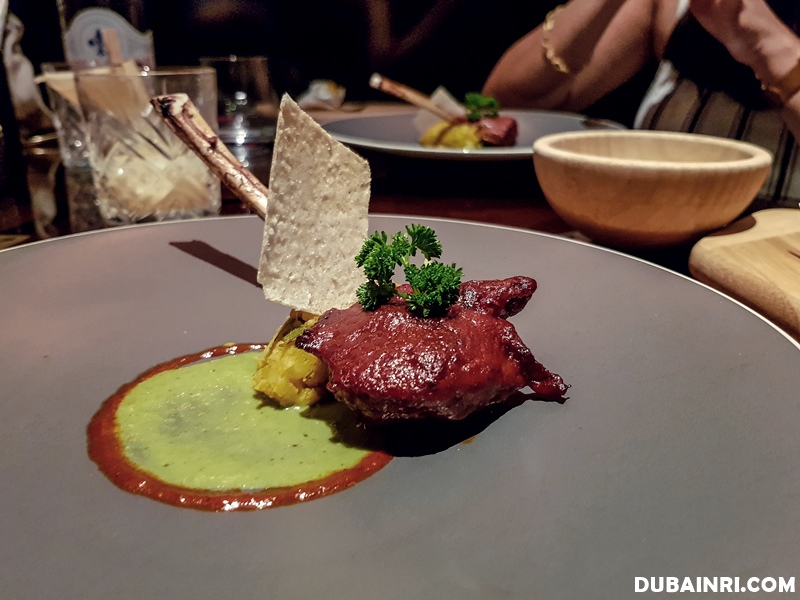 meatilicious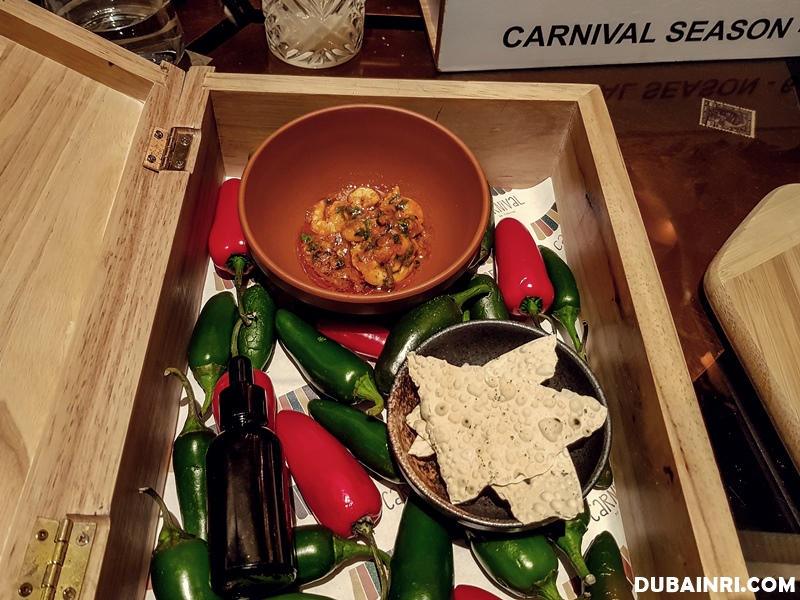 spicy shrimp dish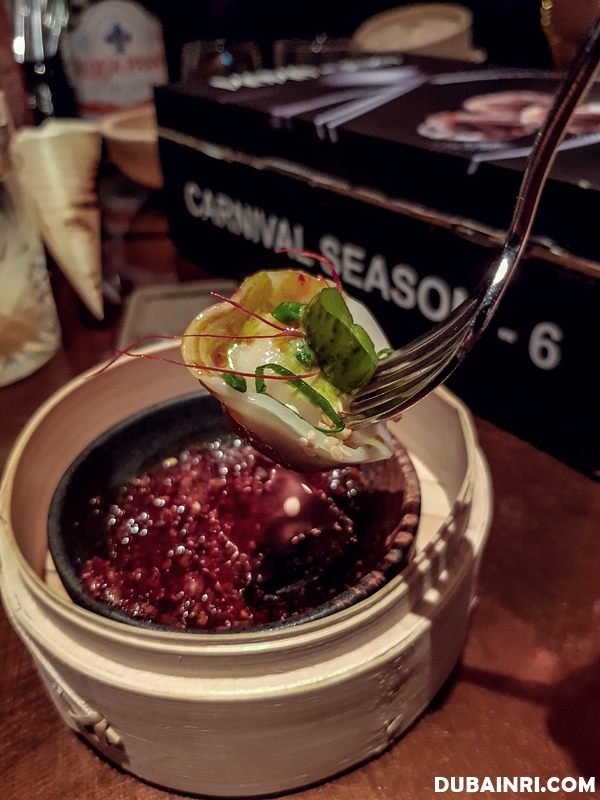 momo fuku – chicken momos with chili sauce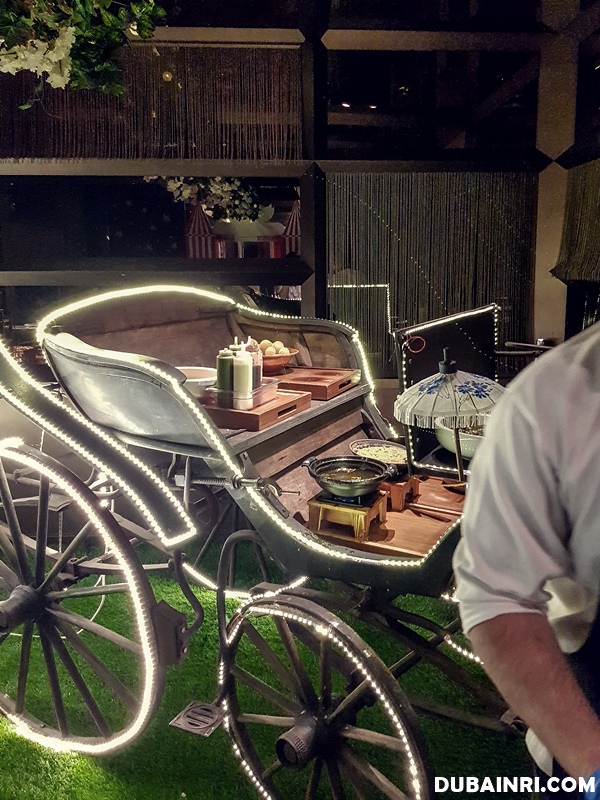 preparing the pani puri
Passion F&B's multi-award winning fun, casual-dine restaurant Carnival by Trèsind, serving post-modern food, has introduced its new Season – 6, titled Books. The cuisine philosophy of Season 6 menu is based on the culinary team's interpretation of books from around the World, incorporating their influences, to bring forth an exciting and theatrical rendition to Indian food, retaining the culinary profile of each dish.
Speaking about the launch of its new Season, Bhupender Nath, Founder & Managing Director and the visionary behind Carnival by Trèsind, DIFC, Dubai, says, "the idea for us to introduce Carnival was to present the playful side to Indian food, while retaining it's cuisine essence. Indian food, till a few years back, was relegated to terms such as heavy, boring and spicy, something that bothered me. Carnival was developed to present to a global audience that Indian food is anything but all that. Serving Seasons at Carnival is in continuation to and realizing our aim for showing the playful & fun side to Indian food. With each Season at Carnival, we twist the cuisine in its entirety, with the culinary team spending months on research and understanding of the nuances that form the basis of the complex cuisine from India. We hope our guests enjoy the innovations being presented in our Season 6 menus, as much as we have enjoyed putting it together."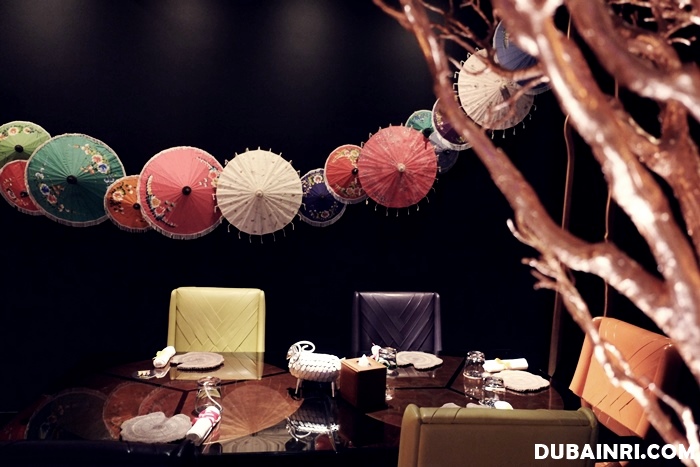 interior – playful colors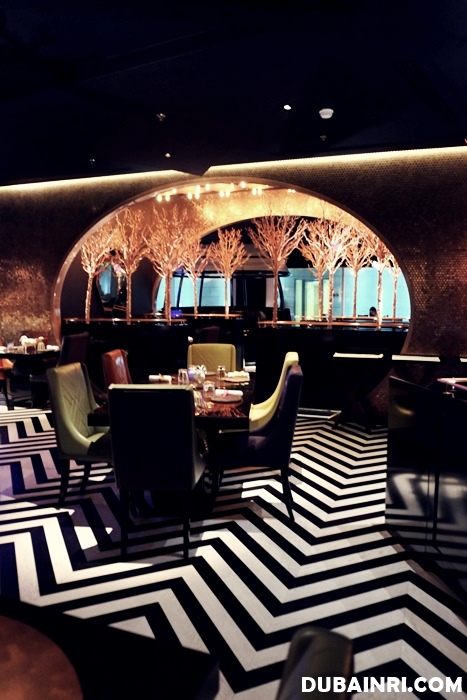 Carnival by Tresind restaurant
Google Map Guide: Carnival by Tresind
In case you want to know the location of Carnival by Tresind, please check out the map guide below to help you: