Dubai Shopping Festival: Biggest Shopping Event in Dubai
DSF is a month-long shopping event which includes discounts, cash prizes, raffle, fun and entertainment.
The biggest shopping event in Dubai where tourists from the MENA region also flock because of the discounts being offered in every shop in participating mall outlets. This is a city-wide sale on clothes, perfumes, home furniture/appliances, technology, shoes, and other merchandise and almost all retail stores participate in this festival that lasts for a month.
An event  of shopping & glamour, multi-international cuisine foods and Cosmopolitan culture was mixed together to create the Dubai Shopping Festival or DSF. This month long festival takes place every year at Dubai in the end of December until January and offers great adventure to tourists visiting the emirate.
DSF offers something different and interesting for tourists every year! It's considered a shoppers paradise, a kids Disneyland in many ways and even a food festival for food lovers.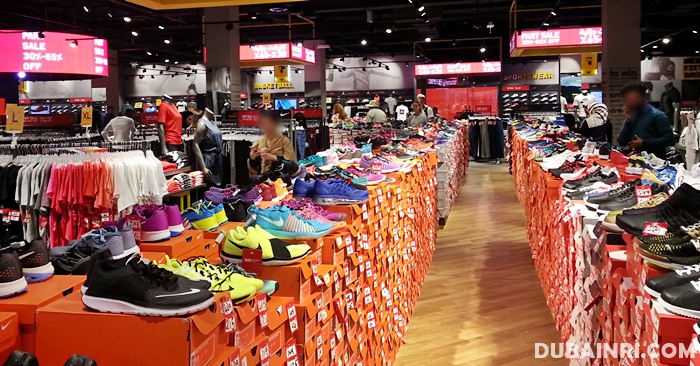 DSF: One Month Shopping Event in Dubai during Winter Season
DSF also has partners with different retail outlets that offers massive discounts of up to 90%! Some shops are even willing to give 100 lucky winners that can win 33 kilograms of gold!
Bargain hunters can take advantage of the massive discounts of up to 90% at Dubai's biggest malls. Mall of the Emirates, City Centre Mirdiff and City Centre Deira are some notable malls that participate here. There is also a raffle that shoppers can enter that can win Dh50,000 in cash prizes for every Dh300 spent in their shops.
There is also a 'Friday Surprise' that takes place every Friday throughout the duration of the event that offers exclusive retail product sold at discounted prices at a specific shopping location.
After a long day enjoying the whole day shopping, you can also join and watch spectacular fireworks show during the festival. Tourists can book a table for a great spot for viewing the show to enjoy the fireworks show with your loved ones. These fireworks show would be hosted at different places in Dubai: The Beach and Al Seef are notable places to go when the fireworks is happening.
What is Dubai Shopping Festival Pass?
The Dubai Shopping Festival pass is an exclusive deal for people to get entries to different attractions in Dubai, this pass can also be use to save 65 per cent on your bills such as tours and shopping bills.. There are over 60 attractions in Dubai and dining outlets that you can use this pass, attractions such as Burj Khalifa, Desert Safari Tours and much more. There are plenty of options available when it comes to purchasing the right DSF pass, Dh399 being the cheapest of all pass.
The Global Village is a one of the places to go as a highlight, as it offers international cuisine options from different countries. It's a nice place to take your loved ones during the festival.
Where's the Location for Dubai Shopping Festival?
DSF is held across the city. The city of Dubai is filled with different offers and deals at discounted prices to attract a lot of shoppers. Big brands or even small shop owner has unique deals to offer for everyone.
When does Dubai Shopping Festival Start?
The 2018 Dubai Shopping Festival began on the 26th of December 2017 and ended on the 28th of January 2018. This festival usually starts at the end of December and ends at the end of January.
This event is definitely perfect for those who wants to relax and explore Dubai. Make this a must-go and list it in your bucket list next year! Who wouldn't want to shop in discounted prices at an extravagant city, right? You surely won't regret it and never forget the experience!