How to Apply for a Certificate of Good Conduct for UAE Employment
Guide to applying for a good conduct certificate to be used when processing a work visa permit in the UAE.
Beginning February 4,  those who are already working in the UAE and planning to apply for another job are required to secure a "Good Conduct and Behavior Certificate."  This is part of the implementation of Cabinet Resolution No (1/8#) for 2017 wherein all job applicants planning to work in the UAE will be screened first and secure a Certificate  to legally work in Dubai.
Also Read: Types of Ban in the UAE
The Good Conduct certificate aims to help develop a more secure and safe environment for all UAE residents. In case you are wondering how to apply for the certificate, here are some guidelines to follow.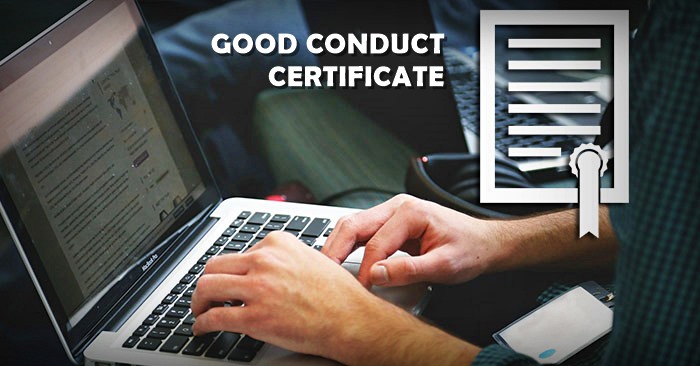 Step by Step Guide: Applying for a UAE Good Conduct Certificate
In a general sense, the certificate should be issued by the worker's country of origin or place of residence within the last 5 years. Take note that this is only for those who are applying for employment visa. Those who are coming to the UAE under a Tourist Visa or Visit Visa need not apply for the said requirement. Here are the steps if you are inside or outside the UAE.
Getting the Good Conduct Certificate inside the UAE
Inquire or apply for the Good Conduct Certificate by following these procedures:
Send a message to mail@dubaipolice.gov.ae or call 901 (for inquiries only)
Log in online via the Dubai Police Website
Make a personal appearance at any Police Station or Office of the General Department of Criminal Investigation (from 7:30am to 2:30 pm on Sundays to Thursdays only)
Make sure to bring a copy of your active email address and a valid Emirate ID. These must be always ready to be submitted. If your Emirates ID is not valid because you are in-between jobs, you may be asked to present an old ID or ID number as proof that you have one. The ID  is important in the online issuance of Certificates in a very short time. Effort and time is minimized and procedures are simplified because of the ID's unique security features and value of the ID number.
Getting the Good Conduct Certificate when outside the UAE
It was announced by the UAE Government's Coordination Committee  that before foreign workers are allowed to work in the country, background checks are required.  All UAE nationals, residents, and applicants who live outside the country are required to secure  a "Good Conduct and Behavior Certificate."
The Good Conduct and Behavior Certificate is is now part of the requirements to get a work visa permit in the UAE.  The Good Conduct Certificate must be issued by the applicant's home country or country of residency for the past five years and attested by the UAE diplomatic missions abroad or through Customer Happiness Centres  of the Ministry of Foreign Affairs and International Cooperation.
First, you need to go to the nearest police station. The local police will have your fingerprints scanned and submitted to the UAE Embassy in the country of residence or of your home country.
The cost of the Good Conduct Certificate is as follows:
For UAE Nationals – AED 100
For UAE Residents – AED 200
For Applicants outside UAE – AED 300
Knowledge Fee – AED 10
Innovation Fee –AED 10
Adding a Good Conduct Certificate is now a requirement for a job visa contributes to the UAE Government's effort to ensure a more trustworthy system and  to build and a safe community.  Do remember to add this to your list of documents, whether you are applying for a job outside the UAE or already a resident.