Best Nature Attractions in Dubai
Natural & relaxing attractions to visit in Dubai, UAE
Now it is the time to look away from the stunning skyline of Dubai for a moment, and you will find great natural wonders present to be explored. A massive amount of visitors comes each year attracted by the magnetic opulence. The city of Dubai is not only a home of massive concrete structure but stunning natural landscapes, wildlife and desert as well.
Also Read: Attractions to Visit in Al Ain
Make your way through steep mountains of Hatta or take yourself in Hajar mountains for most rugged adventures. In this article, we will discuss the unexplored side of the city filled with nature's gifts.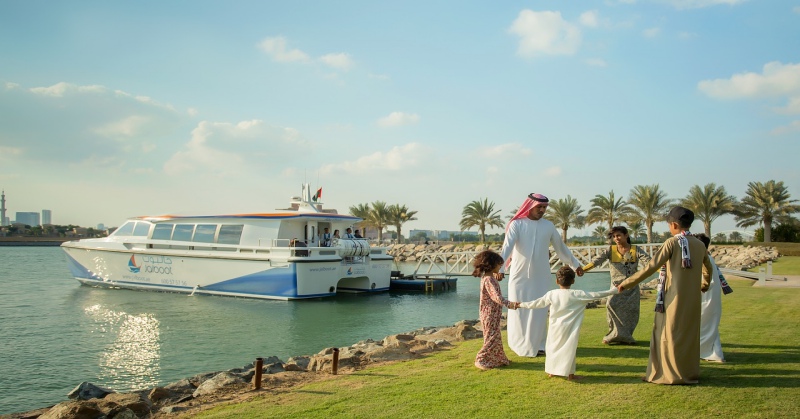 Top Nature Spots in Dubai
In case you're wondering what these places are, we've compiled them here below (with photos).
Did you ever wonder about climbing the stairway to heaven? You can go ahead and explore the Wah Ghalilah located in Ras Al Khaimah, a great place for adventure seekers. The presence of mountain trails links it with the village in Oman going up to 1,500 meters high by becoming a grand invitation for mountain climbers. The winding cliffs, narrow paths and steep rocks will make your adventure more challenging.
Jump into a desert oasis by a quick drive of 30 minutes, and you will be amazed by the impressive landscape. A series of lakes present across the Al Qudra makes it an ideal spot for a picnic with a cycling track and enjoy the beautiful sunset with waterfronts. The wildlife can be spotted in its natural habitat consisting of foxes, around 170 different bird species including flamingos, swans, ducks, geese and much more that always comes around to beautify the iconic scenes of Al Qudra lakes. The presence of a five-star hotel Bab Al Shams provides you with the ultimate Arabian style cuisine present inside the fort.
Dive into an ultimate experience of majestic deserts giving way to lush mountains as you enter Hatta. To the south of Hatta, a Hatta dam is presently giving you incredible feeling to escapes from the desert heat. A right place to enjoy some adventure activities including biking, camping, hiking and surely you do not want to miss a chance of water sports. 
Just a few meters away from the bustling city of Dubai Ras Al Khor wildlife sanctuary can be found in the wetlands leaves you astonishing with a view of almost 10,000 different bird species can be spotted easily. The wildlife sanctuary also serves as a breeding ground for flamingos, fishes, crustaceans, mammal species and the dance show of flamingos won't go unnoticed.
It is also known as "Cape of Creek" Ras Al Khor is monitored by Dubai Municipal Authority protected by fenced area. The sanctuary covers the area of around six kilometres with a variety of features like mangroves, the lagoon for their nests and intertidal mudflats.
Dubai doesn't only boast its modern architecture and buildings, but it also has several natural attractions in its vicinity that is both relaxing and amazing. When you're visiting Dubai, you should visit the mentioned attractions above for a much better experience.