How to Purchase your Own Home in the UAE as an Expat
Step-by-step guide on how to purchase your own property as an expat in the UAE
If you're currently working as an expat in the UAE, the chances are that you might have thought of buying and having your own house in the UAE. However, buying a property as a foreigner in Dubai could be confusing and hard if you don't have the right knowledge.
In this article, we would provide you with a step-by-step guide on how to successfully buy & have your property in Dubai, UAE
Also Read: How to Save Money as an Expat in Dubai, UAE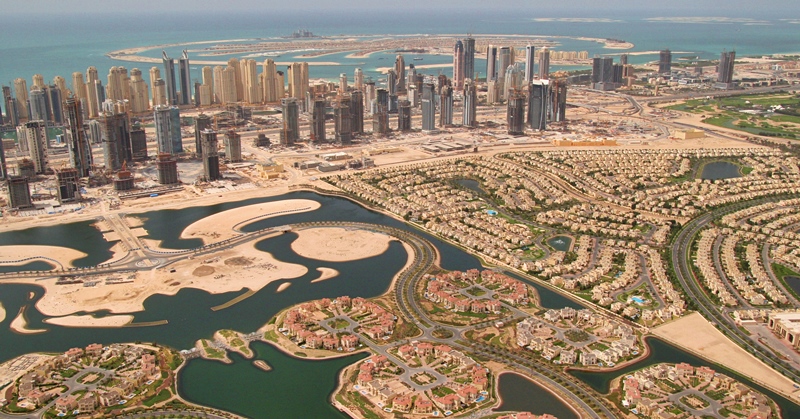 Step-by-step Guide on How to Purchase a House in the UAE as an Expat
1. Timeframe
After the "Agreement of Sale" is signed, a duration of 30 days is required to complete the property transaction.
2. Procedure
The procedure is detailed and straightforward stepwise process is mentioned below:
The agreed terms and conditions between the seller and the buyer.

A dully signed MOU (Memorandum of Understanding) with an initial deposit, i.e. 10% already paid.

Both parties should be present at the developer's office to apply for "No Objection Certificate" to sale the property.

NOC will be issued once all the dues outstanding are paid fully to the developer.

Both buyer and seller can proceed to Dubai Land Authority to transfer the property.

Once the entire price paid to the seller in the form of the cheque the new ownership will be issued by Dubai Land Department.

In case the buyer is purchasing with a mortgage the involvement of bank is compulsory. While on the other hand if the seller has the lease, the seller should settle the mortgage in full prior applying for the NOC.
3. Required Document/s:
4. Fees
The following fees will apply in case of sale or purchase of property:
The price for the issuance of NOC which is usually between 500-5000 AED, which has to be paid to the developer by the seller. Some developers also impose the fees to buyers as well which will be refunded later once the new ownership is presented to the developer to update the land record.

A commission of 2% is applied by the Real Estate Agent.

A sum of 4% of the transfer fee is applied to the purchase price plus the admin fees which can go up to 5000 AED paid fully to the Dubai Land Department.

The fee for the mortgage at the rate of 0.25% is applied to the registered loan amount payable to the Dubai Land Department.

The annual service charges to be paid in full to developers.
Buying a property in Dubai as an expat would be easy if you're armed with the right knowledge. We hope that this article would help you gain that knowledge to make your purchase easier & faster.