5 Best Budget Supermarkets in Dubai, UAE
5 of the best supermarkets in Dubai to shop for goods at a convenient price.
Life does cost more in Dubai. Dubai has a cost of living index of 68.77, which ranks 112th out of 383 cities in the world. Among the significant factors that add expense for foreign expatriates in Dubai is the cost of converting foreign currency into AED and the price of retail food prices.
While it can be hard to stick to a budget in Dubai, there are some grocery chains which offer discounted deals, promotions, and economical prices on food. Here are some of the top budget-friendly grocery stores in Dubai.
Also Read: Living in Dubai: How to Pay Utility Bills
5 Budget-friendly Supermarkets Around Dubai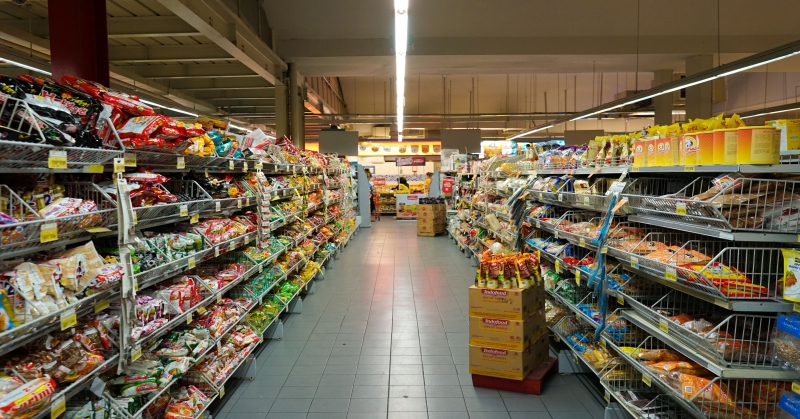 1. Carrefour
Situated all around Dubai, Carrefour is a French establishment which is famous for its great deals and cheap cost on grocery products. In a recent survey conducted by Souqalmal.com, researchers found out that Carrefour was 11 percent less expensive than the average with a bill of Dh 149.75. It is, however, essential to note that Carrefour is not only prominent for groceries as it also offers lower-budget items such as electronics, accessories, appliances, and clothes.
Always pay close attention to the generic items of Carrefour since they are relatively more cost-effective compared to refined products. At present, Carrefour has smaller markets, express stores, and larger supermarkets which are located in the city's malls.
2. Union Coop
Recognized as one of the oldest supermarkets in the United Arab Emirates (UAE), Union Coop has been providing expats and the people of Dubai fresh groceries at affordable prices for more than 25 years. Primarily, the goal of Union Coop is to help the community get a taste of the best shopping deals and special offers on a wide range of products from globally recognized brands. Presently, Union Coop has 11 branches in Dubai, including Umm Suqeim, Rashidiya, Jumeirah, and Satwa.
3. Baqer Mohebi Supermarket
Established in 1931 as a part of the Baqer Mohebi Enterprises, the Baqer Supermarket is widely known for its economical prices on sweets and chocolates. It is one of the top supermarkets in the UAE when it comes to retailing and distributing products. In addition to their multiple warehouses located in Muwallah, Mussaffah, Al Quoz, Sannaiya, and Al Ain, Baqer Supermarket also has a "Dh1 per item" section where soon-to-be-expired products are sold at discounted prices.
4. Emirates Cooperative Society
The Emirates Cooperative Society or Co-op is one of the most well-established supermarkets in the UAE. It is distinguished for its fresh fruits and vegetables, affordable goods, and responsive customer service representatives. Other than that, Co-op also treats customers with weekend promotions and "products of the day" promos wherein they can buy goods at a lower rate.
5. Geant Hypermarket
Like any other stores on the list, Geant Hypermarket offers customers affordable prices on food, clothes, and other items. The only caveat is that Geant Hypermarket only has limited physical stores in Dubai, which are situated in Remram, Jumeirah Park, and Ibn Battuta. However, they offer their customers online shopping and delivery.
As mentioned, living in Dubai does not come cheap so it is essential for you to to be aware of the fact that large grocery stores and supermarkets have professionally built and inviting aisle designs that can entice anyone to buy things they aren't planning to consume. Always plan your shopping itinerary and stick to your list until you form a habit so that you can enjoy Dubai and save up for a good future as well.
Image: Unsplash.com