6 Amazing and FREE Parks to Visit in Dubai
Best parks in Dubai that are absolutely free and open to the public.
Dubai is world renowned for having tall skyscrapers and innovative architecture and designs. However, Dubai has a lot of environmental parks to offer for its residents and tourists. Different parks are spread out in the region of Dubai where tourists and locals can relax, engage in sports, and increase their productivity and positive vibes. If you're up for a visit to one of these parks, you can simply drive there or take public transportation to get to the destination.
Also Read: Best Souks in Dubai
Furthermore, most parks in Dubai has no entrance fees making it accessible by all locals and tourists easily. That's why we provided you with a list of amazing parks that are free and accessible by everyone.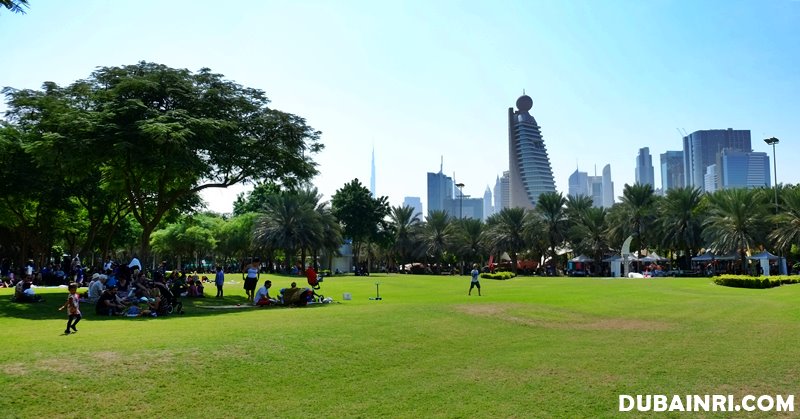 Dubai Parks with no Entrance Fees
Please note that we have categorized these parks according to free entrance. There are other places in the city where you can find good parks, but some of them may have a minimal fee.
Bay Avenue Park in Business Bay
This park has been publicly open since 2014, and it has a total area of 100,000 sq. ft. This park offers visitors and locals a massive playground for kids, a running track, a public gym, and more. Bay Avenue Park also values it skaters by building a skateboard track in its vicinity. You can also have the chance to buy organic goods during Friday where shops and stalls are installed.
Operating Time: 10 A.M to 12 A.M (Daily)
Location: 
Al Ittihad Park in Palm Jumeirah
One of Dubai's famous park since it first opened to the public in 2012 during the UAE's 41st Anniversary. This park is also considered as one of the biggest parks in the UAE with a total area of 1.1 million sq. ft. or 25 acres. This park offers features such as a 3.2-kilometre running track and a vast collection of native plants in the UAE.
Operating Time: 24 hours/day
Location: 
Burj Park in Downtown Dubai
True to its name the Burj Park is the best location to view or take a photo of the world famous Burj Khalifa. It is also the best spot to see Dubai's Dancing Fountain and the famous Dubai Opera Theatre. It is also a perfect place if you're planning to host weddings, company events, and more.
Operating Time: 6:30 A.M to 8:00 P.M (Daily)
Location: 
Al Khazzan Park in Al Safa
The Al Khazzan Park has been around Dubai since the 1980s, making it one of the oldest parks located around Dubai. However, this park has been recently renovated to become UAE's first park that is entirely run by solar panels.
Operating Time: 8 A.M to 10 P.M (Saturday-Wednesday) and 8 A.M to 11 P.M (Thursday-Friday)
Location: 
JLT Park in Jumeirah Lakes Towers
JLT Park was first a lake before being converted into a park in 2014. During the winter season in Dubai, this park hosts a funfair and host a JLT Outdoor Cinema event frequently.
Operating Time: 24 hours/day
Location: 
If you're currently in the Deira Gold Souk and planning to rest in a park after a tiring day, then Port Saeed Plaza Park is just a few minutes away from you. This park offers its visitors a 400-metre jogging track for athletes and several benches for those who want to relax or read their favourite book.
Operating Time: 24 hours/day
Location: 
It is true that Dubai is an industrialised city filled with modern architecture and innovations; however, it still provides residents and tourists with a place where they can relax and interact with nature. If you're planning to take a break from your work, then these parks would surely help you relax and refresh your mind.