The Dubai Frame Attraction in Zabeel Park
Dubai attraction which offers a unique viewing deck showcasing New and Old Dubai.
The Dubai Frame is the latest attraction of Dubai. It has a unique design that offers an overlooking view of the city. Located in Zabeel Park, The Dubai Frame is 150 meters-high and 93 meters wide. It is a two-towered building connected by a bridge that is 100-square-meter long. It has a 25-square -meter glass panel situated in the middle that offers a 360 degree view of Dubai.
Also Read: Global Village in Dubailand
Dubai, popularly known for its epic skyscrapers and world-class Burj Khalifa, adds a new tourist attraction to their list. Urban designers predict Dubai Frame to be a hit destination for tourists, just like the Burj Al Arab and Burj Khalifa.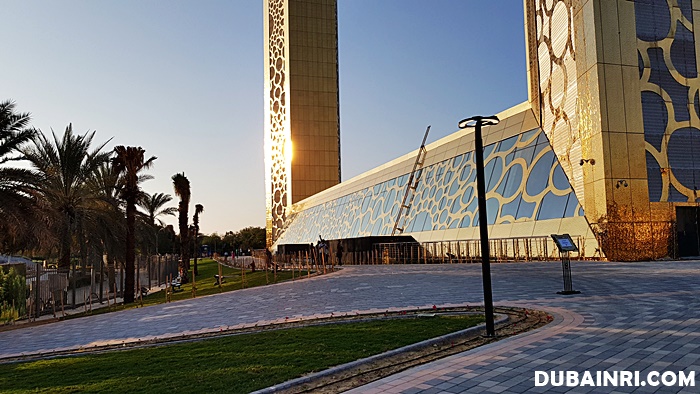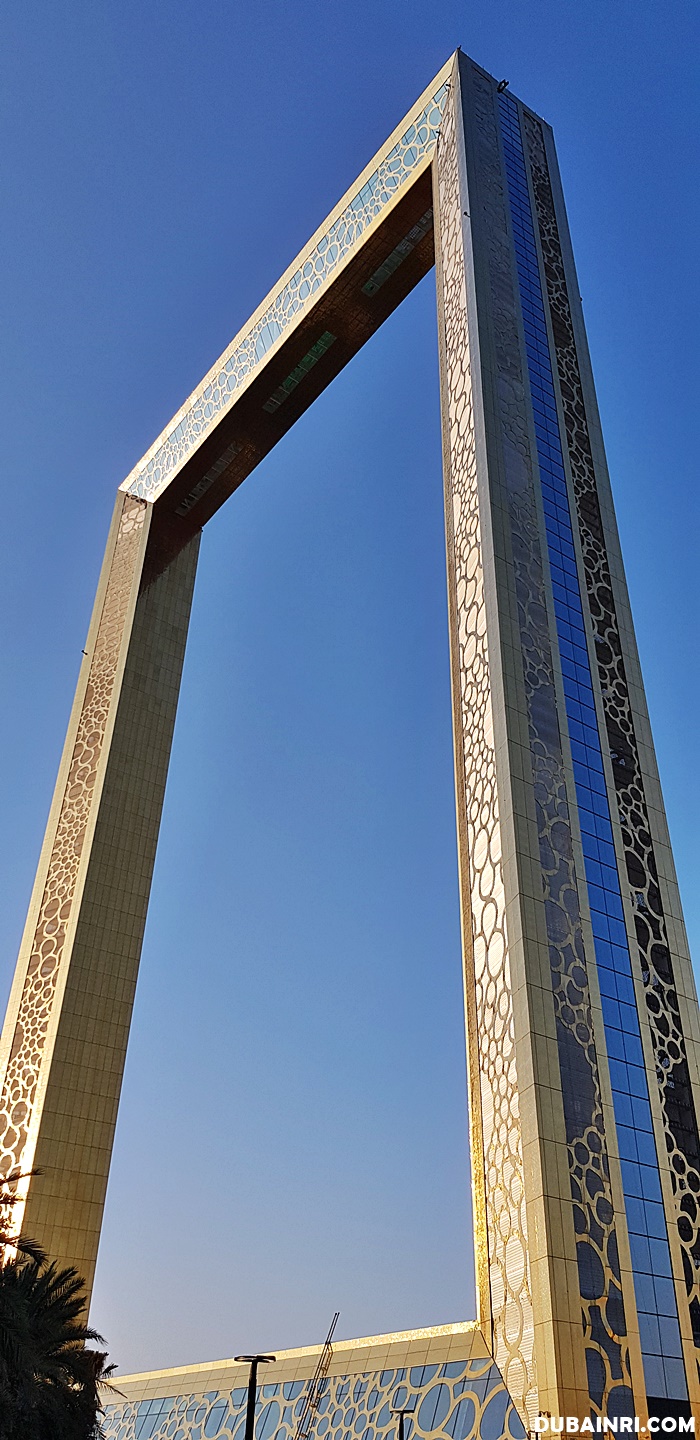 The Dubai Frame Review – Tourist Attraction with a View of Old and New Dubai
The Dubai Frame has an eye-catching facade of its building, offering beautiful overlooking views of the old and new Dubai. The exterior design has a touch of Expo 2020 logo design.
Old and New Dubai
At the top of this huge picture frame, one can enjoy the modern landmarks (I.e. Emirates Towers and Burj Khalifa) on one side while the older landmarks (I.e. Umm Harare, Karama, and Deira) on the other side.
Dubai Frame is designed by the renowned architect Fernando Donis. He also designed Dubai's other towers namely, Dubai's Porsche Design Towers, and Dubai Renaissance Tower. The entire project costs Dhs160 million.
At the ground floor of the building, a museum can be found. It showcases the transformation of Dubai as a once fishing village to its current state now, a metropolis.
In 2017, Dubai Frame received an award from a UK-based newspaper as one of the world's best new attractions of the same year.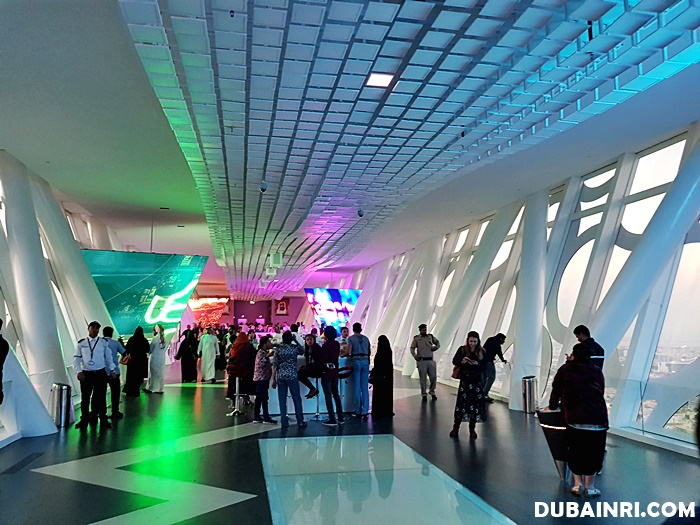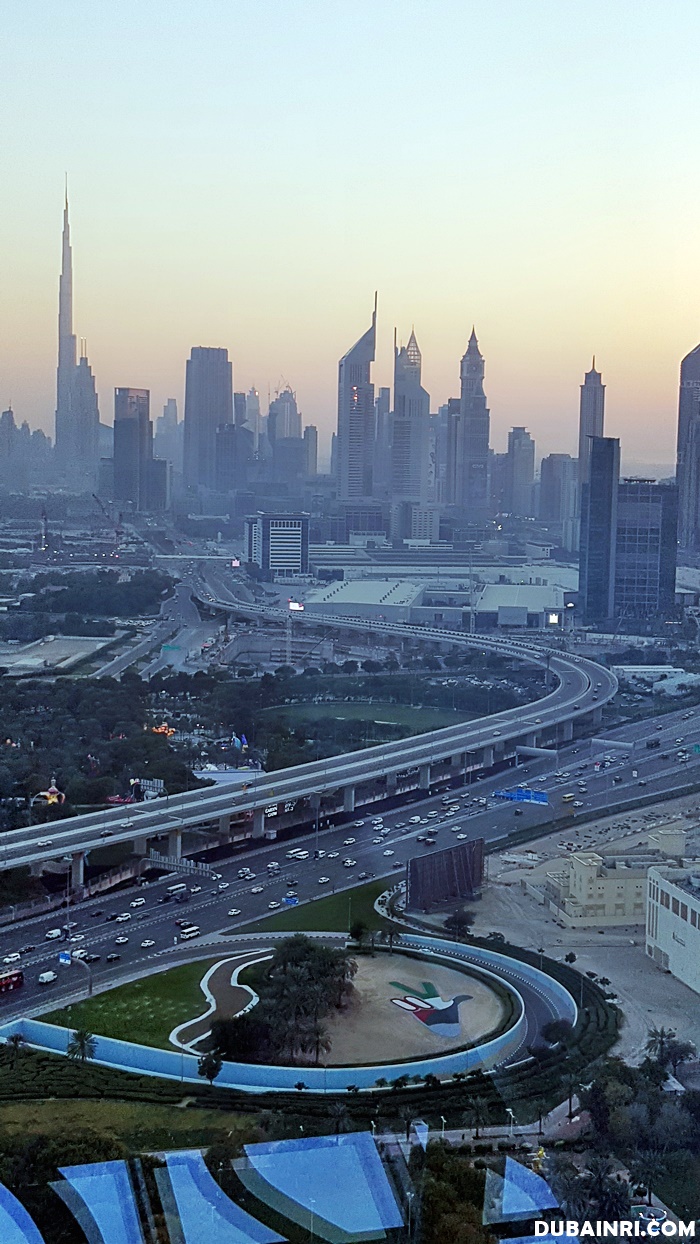 Inside the Dubai Frame Tour
The Dubai Frame experience would not be complete without the following amenities one can enjoy all throughout their stay:
Dubai Past Gallery – Holographic images and videos of the past Dubai are shown in here.
Dubai Future Gallery – Visions of the future Dubai, around 15 years from now, are displayed in here.
Sky Deck – At the topmost of the Dubai Frame, one can walk over the glass bridge. It is like walking through the clouds of Dubai!
Social Media Wall – This wall showcases the photos taken at the bridge. A professional photographer is hired to take these photos. Visitors can purchase them but the cost is still tentative.
Souvenir Shop – Dubai Frame souvenirs are available at Dh 920 each. Other souvenirs include mugs, tumblers, and caps.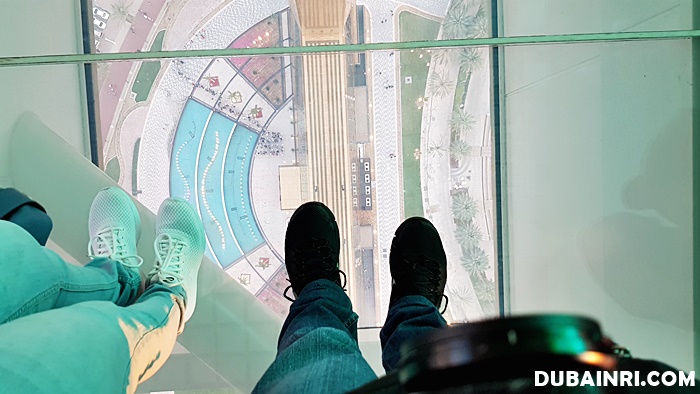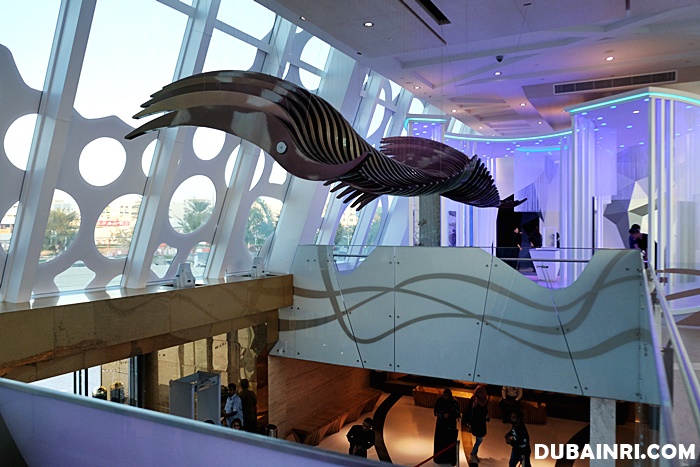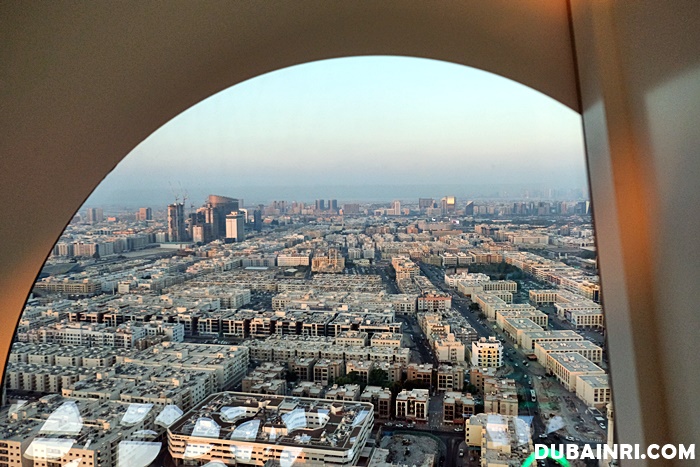 This rectangular frame is situated in Zabeel Park, a perfect location for people to enjoy the view of both old and new Dubai. Visitors can come here by taking a red line to the Al Jafiliya metro stop. A parking area is also available near the gate one of Dubai Frame.
Dubai Frame only accepts 200 visitors per hour. Groups of 20 s sent to each of the batch stops. So if you want to assure a slot, come by the place early as the tickets are issued based on the available time slots.
Opening Hours: It is open daily from 10 AM to 7 PM.
Entrance Tickets:
The following shows the entrance fee:
Adult – AED 50
Child (between 3-12 years old) – AED 20
Child (under 3 years old) – Free
Elderly and People of Determination (accompanied by 2 persons) – Free
Photos of the Dubai Frame Attraction
Below are some pictures of our Dubai Frame experience:
The Dubai Frame photos
Prev
1 of 19
Next
Video of Dubai Frame
Below is a video of what you can expect from the Dubai Frame
How to Get There: Google Map
The Dubai Frame is located in Zabeel Park. You can get there by going to Gate #4 of the park. Please see the directions in the Google map guide below: