Best Indian Schools in Dubai, UAE
List of best Indian academic institutes based in Dubai, UAE
Dubai has become one of the most diverse cities in the world in terms of ethnic backgrounds. This is because it has a great working and living environment. People from different parts of the world are continually looking for employment and business opportunities in Dubai. In as much as there are people from different Ethnic backgrounds, the ones that stand out are the Indian community. Every year, there are hundreds of Indians going to Dubai, searching for better employment opportunities. The relationship between the Indians and Dubai is dated back to several decades.
Due to the high number of Indians, it is necessary to enroll your children in an Indian school. Getting the right School for your child may be a hard task, but we will make it easy for you to compile the seven best Indian schools in Dubai. This list looks at the school's facility, the fees structure as well as the overall ratings as conducted by the Knowledge and Human Development Authority (KHDA). With this list, you will be in a better position to secure a bright future for your kids by giving them the best education.
Also Read: Useful Tips When Enrolling Your Child on UAE Schools
6 Best Indian Academic Institutes in Dubai, UAE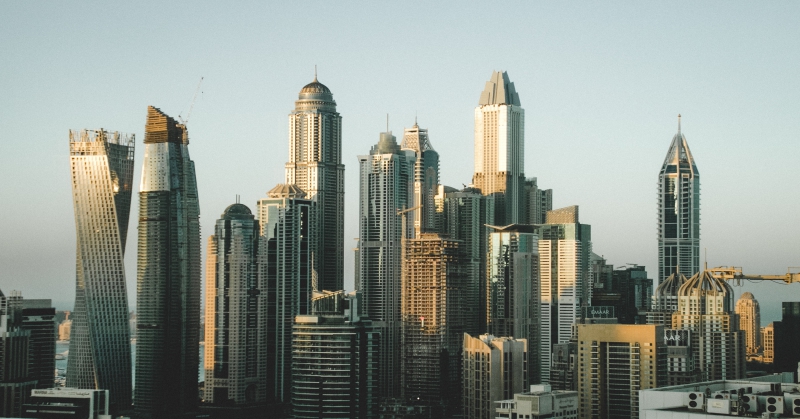 1. The GEMS Modern Academy
This is one of the best schools in Dubai, and it is the only school that has been rated by KHDA as 'outstanding.' Gems Modern academy offers classes from Pre-kindergarten up to Grade 12. The students in this School are taught on the responsible use of technology. In addition to this, there are various facilities that students enjoy, such as, the presence of a meditation garden, a discovery center, innovation center, as well as a state of the art library. Like the other GEMS schools in Dubai, the students are offered transport, and as much as it is an expensive school, you get the value for your money. The current fees structure for the school is AED 28,065 to 51,364.
2. Indian High School
This is one of the first Indian schools in Dubai. Just like the GEMS Modern school, it offers classes from Kindergarten up to Grade 12. It has five labs that are specifically for Home science, engineering graphics, biology, chemistry as well as Physics. This School also has a separate transport department which serves all its branches in Dubai. Indian High School also has a dedicated reference and research center known as Aryabhatta. If you are renting a property in Oud Metha, this school would be the best option for you. The fees structure for the Indian High School is AED 5,413 to 10,253.
3. Delhi Private School
This is a co-education school which targets the expat families living in the Discovery Gardens. The students are provided with transport. Delhi private school has partnered with Al-Saraya Buses Rental LLC Company to facilitate the transport. There are two clinics in the school, a cafeteria, oval field, and a sports complex. Also, it has three computer labs to ensure that their students are up to date with the latest and essential computer skills. There are four labs in the school. The fees structure for the school is AED 10,089 to 14,124.
4. GEMS Our Own English High School.
This school has more than 10,000 students offering classes from Kindergarten to Grade 12. There is co-education for courses up to grade 4 and from Grade 5-12 are girls-only classes. The students in this school are prepared for life-long learning. This is by providing the most excellent education in the UAE. This school is convenient for people living around Al Warga 3. This school contains three large libraries, eight ICT labs, eight science labs, social rooms, four prayer rooms, three first aid rooms, a central art room, three basketball courts, and an Astroturf playground. The fee structure for this school is AED 7,090 to 15,002.
5. The Millennium School
The school focuses mainly on making real change in society. It is the first Indian school that allows the students to board so long as they are from Grade 3 to grade 12. Their primary focus is to develop the students' confidence, intellect as well as problem-solving abilities. Also, it offers career counseling to its students. This is one of the most traditional schools in Dubai. Its fees structure is AED 16,555 to 24,345.
6. The Ambassador School
Since its establishment in 2010, this school has worked hard to help its students grow in a way that they will find a calling in their lives. The students are trained to become responsible members of society. The school is located near the Consulate General of Malaysia. If you rent a property in this neighborhood, then this would be the best school for you. The fees structure for this school is AED 20,500 to 41,440
These schools are chronologically arranged based on the ranking posted by KHDA. If you're currently living in Dubai with your child or children, then you should consider the schools mentioned above to enroll your child & ensure a quality education for them.
Image: Unsplash.com