5 Tips: Avoiding Fake Job Ads in the UAE
Step-by-step guide on how to save yourself from fake job ads in the UAE
Are you reading too much too much about fake job ad scams in the UAE? As the internet brought many facilities in our life, it also brought on aspects of our day-to-day life. One of the most common scams that are taking place today is people getting conned by the fake job ads which allure people to give them some money and promise a great job.
But once the money is given, they magically vanish from the place without fulfilling the promise. By taking notice of small things while applying for a job, you can avoid these fake job advertisements. In this article, we would provide you with a list of helpful tips that can help you avoid clicking on false job advertisements.
Also Read: How to Make a Good Impression During Job Interviews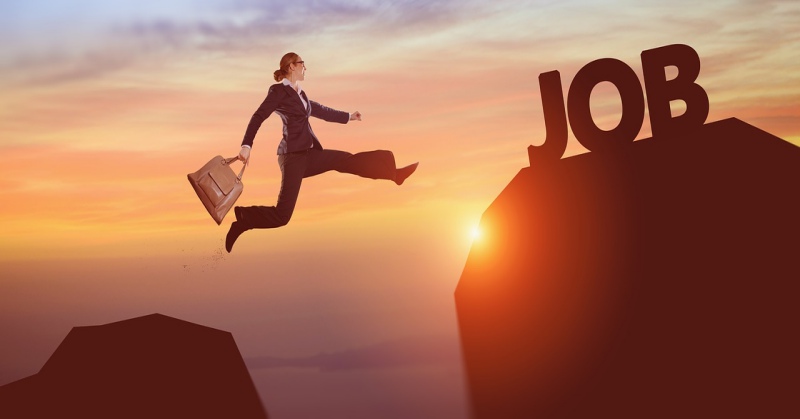 Don't Get Scammed, Avoid Fake Job Offers in the UAE
Below are some helpful guides and points in order for you to understand better how you can avoid getting conned by a fake job opportunity. Please read them and take notes for you to apply them in your job search.
1. They provide an alluring job offer
The people give a job that seems to be too good, for example- a lot of salary for a simple task, significant incentives, rent-free living and extra holidays. All of these sounds appealing, but this is too good to be true. Try to understand why someone will want to offer you such type of work opportunity unless they have an evil motive behind it.
2. You are asked to pay a fee and job is guaranteed
The people ask you to pay a high fee and tell you that once you pay the charges; the position is yours for sure. With no test or interview? Beware of such people as they will leave with no way to contact them once you have paid the money. This is the most common type of fake job, providing an offer that interests many people. Many people till date have been a victim of such scams.
3. The Company exists only online
They will call it a virtual company, but it must have an address which is registered with the government of UAE because that's what makes it an official company. Ask them the address and then confirm for yourself if the company exist at that location or is it a made up an address that does not exist at all.
4. Did you apply for that job?
Did you apply for the job or they offered you a job through a suspicious looking email address? That is a scam. Do not trust such job offers and delete them from your Inbox.
5. Grammatical and spelling errors
If a person claims to be from Human Resource Department of the company and his/her English is not up to the mark, then you cannot trust the person or the company to give you a decent job offer. That is again a scam. A reputed company will send you to offer letter in a clear English language.
The points mentioned above would help you avoid wasting time, money, and effort on applying for a job in the UAE. Please think twice before you think that an offer is too good and you should try to research and learn more about it. Better also to ask advice (if you are a complete newbie) from your friend/family/relatives already living in the UAE if an offer is real or not. They have some experience that can give some reasonable advice to you. Always make sure that you're referring to a credible website or company. Good luck as you apply for new opportunities!.