Reasons Why a Work Permit Could Get Cancelled
Why a UAE work permit could get cancelled.
Long term employment needs a work permit to make one eligible and a lot of rules that has to be followed otherwise the chances of getting your work permit cancelled increases. In a free zone, the work permit is not required as compared to the worker working outside. In this article, we will discuss some main reasons why your work visa can be revoked or gets cancelled.
Read: What You Need to Consider before Getting a Job Offer in UAE
The MoHRE maintains the work permit (Ministry of Human Resource and Emiratisation) once issued you can enter the UAE for work. MoHRE issues the work permit upon the request submitted by the specific company and the workers are allowed initially since the date of issue.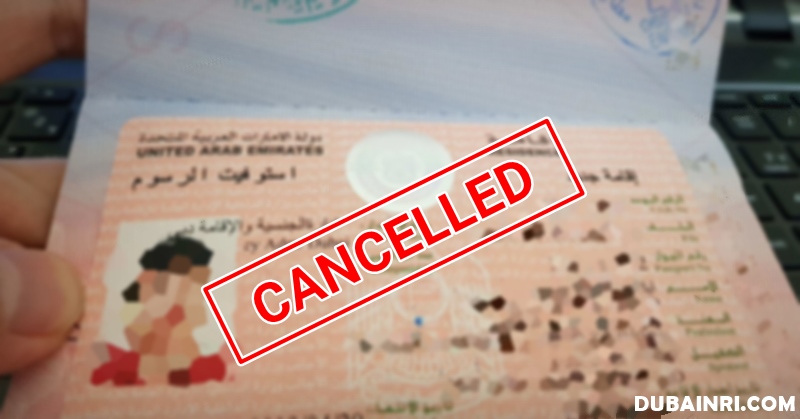 Reasons Why a Work Permit Could Get Cancelled
1. Reasons why a visit visa is revoked
According to MoHRE work permit is a document issued on the request made by the employer and it also makes sure that a single company only sponsors him and he is working for it. However, both employer and employee should be well aware of the reasons due to which the work permit can be revoked:
Violation of any conditions imposed during the issuance of work visa.

If a worker remains unemployed for three consecutive months.

If an expat replaces a UAE citizen.
2. Types of Work Permit
The cost to get a work permit is ranged between 200-5000 AED depending upon the category of the company. The classification of companies is based on the skill level of employees. The different types of work permit are mentioned below
Regular work permit

There is also a temporary work permit for part-time jobs.

Special work permits which are for skilled workers with multiple part-time jobs.

Teenagers can also apply for work between the age of 15-18 sponsored by their parents.
These are the reasons why a UAE work permit could get cancelled. Having this in mind would help you understand why following the rules of your employer and the UAE government can surely help you avoid having a working permit cancelled.