How to Get Work Permit in Dubai, UAE
Step-by-step guide on how to apply for a work permit in the UAE
There are several rules and regulations you have to follow and consider if you're planning to work and move in the UAE for a few years, and one of the rules is to apply for a work permit or labour card. A work permit is valid for a minimum two year period.
Also Read: Getting a Driver's License in Dubai
Furthermore, if you're seeking employment to companies that are not on the free zone areas, then applying for a work permit is not necessary; however, you would be required to apply and acquire an entry visa. Authorities would collect employment entry visas upon your arrival on the UAE at immigration desks, which would be valid for 60 days while your work permit is on the process.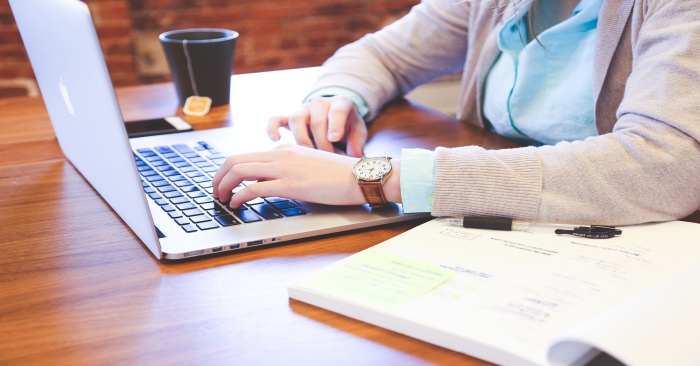 Getting a Work Permit in UAE
Below are the series of steps you have to take to receive your work permit and residence visa:
Step 1: Acquiring an Employment Entry Visa
Getting an entry visa is the first step when planning to work in the UAE. You must go to the office of UAE's Ministry of Labour (MOL) and get an approval on your visa. Luckily, your employer would be the one to apply for you. Furthermore, if you're working on a free zone, visa approval must be obtained and authorised before you enter the UAE.
This process usually takes three working days before getting approval.
Labour contracts and signature
The second step is to send a job contract to you for your signature and should be returned after signing to your employer. The contract should be written in Arabic and English. This is done to verify if you are getting a work position. The Ministry of Labour would also evaluate and analyse the contract.
This process is done electronically and shall be finished in two working days.
Application for a Work Permit
The Ministry of Labour should approve your application for a work permit before issuing your employment entry visa. You should be emailed or informed about the approval of your application in 3 to 5 days.
Entry Visa for Employment (Pink Visa)
If your work permit has been approved, the Ministry of Labour would then issue you the entry visa that would allow you to work and enter the UAE legally for two months. However, the permit can be extended twice while you wait for your work permit get approved. You should receive your temporary work permit in 1 to 3 days.
Step 2: Receiving Your Work Permit and Residence Visa
New Entry Visa or Current Visa Change of Status
There are two ways to enter the UAE for work. If your Entry Visa is ready before your scheduled arrival, you could quickly pick up your Visa at the airport. However, if you're already in the UAE using a different visa, you would be required to apply for a visa 'change of status'. You have 60 days to complete all the necessary documents and finish all the steps required to obtain your formal work permit and residence visa. We highly recommend you to finish all the steps needed as soon as you step your foot on the UAE.
The United Arab Emirates government implemented a strict rule that would require all expatriates to undergo a series of medical examinations before they receive their work permit. The medical screening would take one day to complete.
Application for Emirates I.D
The next step for you to take is to apply for an Emirates I.D. You would need to prepare your passport and employment entry visa before going to an I.D service centre. Application for an I.D lasts typically for one day.
Medical Examination Result
If the results of your medical examination have been released, you would need to receive a copy of your medical result, and this would be included in your work permit application. The process of medical results would take one day to complete.
You need to sign your job contract and submit it within 14 days after getting your medical results to the Ministry of Labour. Moreover, you can send your job contract through the MOL's website.
Labour Card or Work Permit Receipts and Job Start Date
If you have received your formal work permit, that would be the official start of your employment and payroll.
Application for Medical Insurance Card
Having health insurance is mandatory for all workers in the UAE. You can't receive or renew your work permit if you don't have an insurance card. Processing your application would take 3 to 5 days.
To legally live in the UAE, all foreign workers are required to have a residence visa. This visa would also help you open accounts on UAE banks, registering a car, etc. The process of acquiring a residence visa would take three days after applying.
Collection of Emirates I.D
The Emirates I.D would be very useful for you when wandering around the UAE for easier identification, instead of bringing your passport that could cause you problems once lost.
Getting a work permit in the UAE can be confusing and cause problems especially if you don't have knowledge about it. With these steps having in mind would surely come in handy when you're on the process of applying for a work permit.