UAE Expat: New Policy when Sponsoring your Family to the UAE
Updated policy regarding the family sponsorship program in the UAE.
If you're living or working in the UAE – the chances are that you'll like to sponsor members of your family to live or visit the UAE to spend time with you, or eventually live with you. However, the UAE government has released new guidelines regarding family sponsorship.
New fees, process, and limitations were added on the family sponsor policy. Throughout this article, we would elaborate on all changes made in this policy.
Also Read: Guide for First-timers in the UAE
UAE Expat Update when Sponsoring Families in the UAE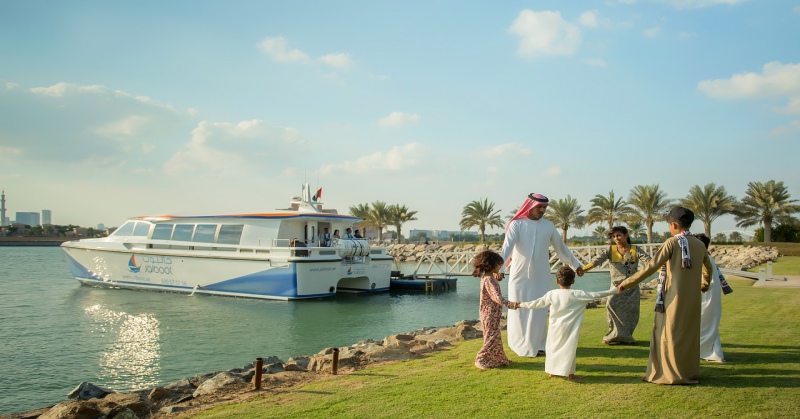 A. Sponsoring a family as a legal employee
Employees are allowed to sponsor their families for a visa in the UAE as long as they are:
Legally employed in the country.
Regularly receiving a monthly salary capable of paying for their family's expenses,
A wife that can sponsor their husband, or vice-versa.
B. Sponsoring Spouse and Children
A total of two requirements will be required for a family to visit the country. The first is the Entry permit which can be obtained by gathering the following documents: an application, copies of the family's passports with at least six months' validity, a passport-size photo, bank statements for the last three months, recent utility bills, rental contracts, and 250 AED for processing fee.
Only an employee earning at least 3,000 AED (accommodation by employer) or 4,000 (own accommodation) is allowed to sponsor their family members. Teachers, bus drivers for schools and educational institutions, and imams are exempted. To sponsor their spouse, a marriage certificate will be required. Proof of 5,000 AED from the sponsor's bank is required for those with a second wife.
To sponsor their children, a birth certificate for each will be required. A statement proving they are not married is required for daughters older than 18.
The second requirement is the residence visa that shall be done within 60 days from arrival. It is valid for three years. Along with the requirements for the entry visa, additional documents will be required including an application form, an entry permit, medical certificate, proof of health insurance, original passports along with copies, three passport-sized photos for the family members, a medical check-up for the adults, and a fee of 370 AED. The sponsor is required to submit an Emirates ID card, labour card, and residence visa.
C. Limitations for female sponsors
A wife working in the medical sector, an engineer, and a teacher can apply with the same requirements as long they can testify a monthly salary of 3,000 AED for those with accommodation and 4,000 AED for those who do not. For those with other professions, a petition will be required along with proof of a monthly salary of AED 9,000 for those with accommodation and AED 10,000 for those who do not. The visa for the husband is valid for one-year while available for two years for children.
D. Sponsoring parents
Employees are allowed to sponsor their parents as long as they earn 20,000 AED monthly. The sponsor must prove that they are the only financial provider for their parents. The latter should also be sponsored together unless proof of divorce will be given.
Getting your family to visit or live in the UAE is a huge privilege, and with these points in mind, the process of your sponsorship would be easy & faster. These points would also help you avoid facing problems that can cause your family not being allowed to enter the UAE.