What to do in case of Emergency in Dubai
Step-by-step guide on how to report an emergency in Dubai, UAE
The person reporting the emergency should be aware of the situation and type which will help you to contact the relevant authority and save a life since it is very critical to know the correct way to report an emergency that will help the emergency response units to reach on time. For instance, if a person is reporting some accident and he/she fails to mention that someone is injured by the time police arrives and assess the situation, it will consume more time to call an ambulance which can put the lives at risk.
Also Read: How to Behave in Public in the UAE
Keep in mind while reporting an emergency you should be aware of the situation and guide the authorities properly by providing the proper address, your name and the type of emergency like a fire, accident, or hostage condition etc. Now let's discuss the kind of authorities you might need to contact in case of emergency;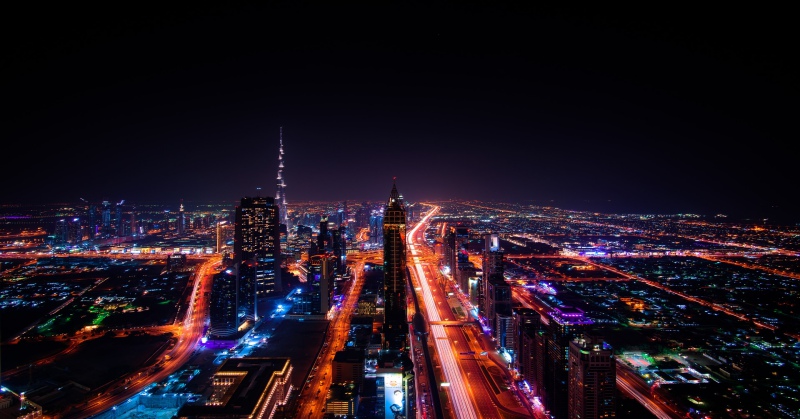 How to File a Report during Emergencies
Below are some very helpful information and important telephone numbers you need to be aware of especially if this is your first time in the UAE.
1. National Helpline Numbers
The emergency contact numbers mentioned below can be dialled anywhere in UAE:
Dial 999 for Police

Dial 998 for Ambulance Service

Dial 997 for Fire Department

Dial 996 for Coast Guard Service

Dial 911 in case Electricity Failure

Dial 922 in case of no water supply
2. To Handle Medical Emergency
In case of a medical emergency, one can contact on national helpline by dialling 998. While reporting keep in mind to clearly state the nature of emergency your name and proper address which will help the ambulance to reach on time. Air ambulance will also be provided in case you need it. After reporting you can give first aid to the patient until the ambulance arrives. After the patient is stabilized, he/she will be transported to a better medical facility. The initial medical treatment is free of cost and if the death occurs the relatives have to register the death to obtain a death certificate.
3. To Handle Road Accident
In the case of road accident contact 999 from anywhere in UAE and mention your current location and inform if anyone is injured in case the patient needs medical attention. If there is a minor accident, the car should be moved to the shoulder of the road to avoid any further incident and traffic congestion. If you are involved in significant accident leave your car on its original position and move away from the road.
4. To Handle Fire Accident
To handle the fire accident please reports it to Civil Defense by dialling 997 immediately. To avoid any mishaps, please follow the proper guidelines mentioned below:
Evacuate the building as soon as possible. Please follow the emergency exit sign as all buildings are marked with it.

Do not rush, try to exit the building calmly.

Do not engage yourself to collect your items in case of fire.

Try to close the doors to avoid the fire from spreading further, if possible.

Never use the lifts in case of fire.

If possible, try to put off the fire by using fire extinguishers.

Never enter the building until it is marked safe by the relevant authority.
5. In the case of Marine Emergency
If you are living in Abu Dhabi, you can contact the Critical Infrastructure and Coastal Protection agency by dialling 996. But if you are living outside Abu Dhabi, you can contact the police helpline on 999.
6. In the case of Death at the Workplace
In case of the death of a person at the workplace, you should contact the Ministry of Human Resource and Emiratisation immediately on 80060 within the 24 hours of the incident. The Employer can also report the event through the SALMA app available on the apple store.
7. In the case of Natural Calamity
In case of natural calamity, you should report it to National Emergency Crisis and Disaster Management Authority which is responsible for the safety of the citizen and their property in the case of a natural disaster like flood, earthquake sandstorm etc.
8. Emergency Contact in Case of Crime
Incidents related to safety or harassment contact the following authorities

You can contact Aman Service of Abu Dhabi Police by dialling 8002626 or by sending SMS on 8002828.

You can contact Al-Ameen Service of Dubai Police by dialling 8004888 or by phoning +9718004888 while outside UAE.

You can contact Najeed Service of Sharjah Police by dialling 800151 or by sending SMS on 7999.
9. To Report Cyber Crime
In the case of cybercrime, please report it online to the Computer Emergency Response Team (TRA) by visiting their website.
10. Human Trafficking
To report human trafficking contact, the following authorities mentioned below;
Contact EWAA by dialling 800SAVE

Contact National Committee to Combat Human Trafficking by phoning +9712-2222000

Contact Dubai Police helpline for Control Center of Human Trafficking by dialling +9714-6082347 or by sending an email on htccc@dubaipolice.gov.ae.
11. To Report Domestic Violence
Contact Ministry of Interior by dialling toll-free number 116111.

Contact EWAA Shelter for Women and Children on helpline l 8007283

Contact Dubai Foundation for Women and Children by dialling 800111.

Contact Child Protection Centre in Sharjah on toll-free number 800700.

Contact Hemaya Foundation for Children and Women-Ajman on helpline 800himaya (800446292)

Contact Aman Centre for Women and Children through RAK Police – 07-2356666
12. To Report Animal Abuse
Contact Ministry of Climate Change and Environment on number 8003050.

Call Dubai Municipal Authority on hotline 800900.

You can also contact Local municipalities across the UAE.

Call Emirates Animal Welfare Society on 9712-5010054.
13. To Report Human Rights Violence
Judicial Department –Abu Dhabi

Community Development Authority (CDA).

You can also contact CDA on their toll-free helpline 8002121 or by sending an email on human_rights@cda.gov.ae.
14. For Food Safety Issues
Contact the Abu Dhabi Food Control Authority

You can also contact Dubai Municipality by dialling 800900 or sending an email on or foodpoisoning@dm.gov.ae

To Report harmful or fake drugs, you can contact the Ministry of Health and Prevention by phoning 80011111.  
Having an emergency can be nerve-wracking and hard for some, and we hope through this article would help you gain knowledge on how to handle and report an emergency in Dubai.
Image: Pixabay.com