Living in Dubai: Guide to Moving Houses
Step-by-step guide on how to move houses when living in Dubai, UAE
Moving a house can be a daunting task if you have not planned the whole thing before. A lot of things should be kept in mind if you want no stress when moving house in Dubai. Here is a guide and things to do for a hassle-free experience of moving.
Also Read: How to Rent a Property in Dubai, UAE
Even if this can get stressful, there are many services available that make the packing and unpacking quite easy. There are mover's services in Dubai where they will pack everything safely and securely, and then assemble everything again in the new location. It's quite convenient for the manual labour to be handled by an agency.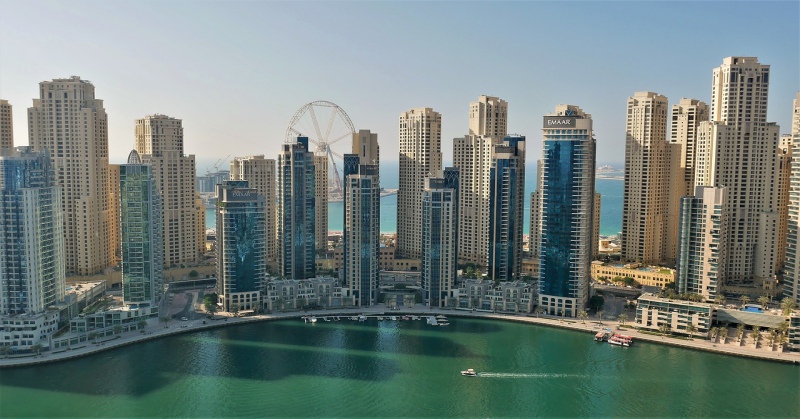 How to Move Houses in Dubai, UAE
Before moving to a new apartment, please understand that there are some rules and guidelines in terms of informing your landlord, preparing your things, getting your next flat ready, etc. It is wise as an expat to know these tips beforehand to avoid the hassle of transferring to different flats. Please check out the steps below to guide you:
1. Tell your landlord you are moving
It is compulsory as per the property law that the tenant should inform the landlord 90 days before moving out of the house or apartment. This way, it becomes easier for the landlords to find the next tenants for themselves and gives you enough time to move out.
2. Hire a Moving Company
If you have a lot of things to pack and you want a hassle-free moving, then it is the best idea to hire a moving company for moving. The hire companies have different packages, and you can buy the one that suits your need exactly. In fact, they will even pack your underwear (if you're too lazy to pack your clothes) and transfer it to the new location. Of course, we don't advise you to let them handle your personal stuff.
You can choose from different packages which offer just moving your things, moving your things and redecorating the new place, etc. This service is a must if you ask us.
3. Maintain the originality when you leave the old house
If the property goes through any damage when you are living in it then it a good way to mend it before you leave. This way you leave the property to the landlord on good terms. Also, there is a law that states that the property should be returned to the landlord by the tenant in its original condition when it was hired.
4. Complete all the formalities of moving into the new place
There are certain formalities you have to take care of when you are moving into the new house like paying the deposits, signing the contract, giving the agency fee, etc.
5. Inform DEWA about moving out/Pay for EJARI
On the final moving out day, it is essential that you contact DEWA, you can also do this through their website and pay the final DEWA bill. You can easily transfer your account and deposit it to your new property. Paying for EJARI is must according to the new laws.
6. Getting Settled
In this new age, it is essential to make sure that the internet service provider has a connection to the building or apartment you are shifting to. If not, then apply for it in advance. Putting all the things in the new place is a task. You can decorate the new home just as you want.
So, if you have already planned the above-given steps, then you won't have any problem moving into the new house. It will become a pleasant experience. Happy moving!