How to Apply for a Korea Tourist Visa in Dubai
Step by step guide to getting a tourism visa for Korea from UAE.
Korea is fabulous travel destination to go and explore. This country, found in the South Pacific Rim, is among the most dynamic and exciting places to visit. Korea has an ancient culture, natural beauty and booming economy to speak of. In case you have plans to visit this beautiful country, you may want to verify if you need to secure a tourist visa prior to arriving. Here are some steps how you can get a visa for tourism in Korea from Dubai.
Also Read: How to Apply for a Schengen Visa from Dubai
Enjoy Korea's tourist-friendly attractions and panoramic sites to include Seoul, Gyeongju, and Jeju Island. There are many interesting options and a wide range of irresistible activities that await tourists in Korea. These may range from visiting Korean folk villages, palaces or a Buddhist temple; guided hiking, touring top museums, tasting rice wine (makgeolli), having private Korean cooking classes, spending a day at Korean amusement parks, or watching famous Korean drama filming sites.
Definitely, the first thing to do is apply for a Korean Tourist Visa. The following guidelines will help facilitate the processing of your visa.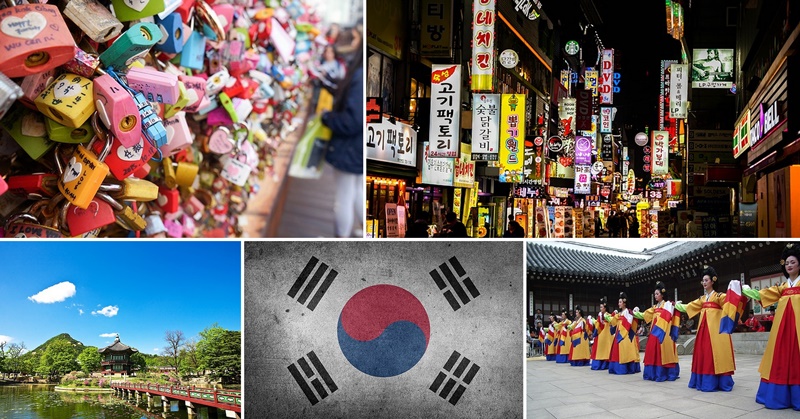 Procedures in Applying for a Korean Tourist Visa in the UAE
Completely fill out all the needed information on the Application Form.
Personally visit the office of the Consulate General of the Republic of Korea where a ticket number will be issued to you.
When called, present your documents to the officer. Answer questions about your work and the purpose of your visit to Korea. Wait for the visa to be processed.
A receipt will be issued to you. Present this receipt when you collect your passport.
Reminders:
Visa submission time at the Consulate General of the Republic of Korea is from 9:00 am to 11:30 am (from Sundays to Thursdays).
Visa collection time is from 3:00 pm to 4:00 pm.
Visa processing time may take about 4 working days.
Make sure all documents are complete before going to the Consulate General's Office.
Supporting Documents required:
Completed and hand-signed Visa Application Form
One passport-size photograph with white background
Original and photocopy of passport (valid for more than 6 months, with 2 blank pages left)
Copy of UAE Residency Visa (valid for more than 6 months)
Original copy of bank statements within the past three (3) months
Travel Documents (Copy of round-trip tickets, Hotel reservations, and itinerary)
No Objection Letter from your employer (indicating current position, monthly salary, and purpose of travel, etc.)
Note: If you are unemployed, you can obtain a no objection letter from your UAE visa sponsor.
Fees
Visa Application Fee is 160 AED (single entry), 280 AED (double entry), and 360 AED(multiple entry).
Fees may vary depending upon the nationality of the applicant.
—————
There are four unique seasons in Korea: a dry, cold winter running from November to March; spring lasting from March to May; a rainy monsoon season extending to the summer months; and autumn season running from September to November. Remember that spring and autumn are the best seasons for travel to Korea, although this is not to discourage winter sports enthusiasts who may decide to visit Korea for a winter getaway. Enjoy a seamless travel experience while in Korea, whether it be for business or pleasure.
Contact Information: Consulate General of Korea in Dubai
For further inquiries and an updated list of requirements, you may contact the Office of the Consulate General of the Republic of Korea in Dubai.
Address:
Villa #39, Street 24b, Area 341
Jumeirah 2
Dubai, U.A.E.
Website: http://overseas.mofa.go.kr/ae-dubai-en/index.do
Phone Number: +971 4 344 9200
Google Map Location:
Below is a map guide to the Consulate General of the Republic of Korea located in Jumeirah 2.