Landing on Dubai International Airport
What to know when landing on DXB International Airport
Dubai is famous because it is an excellent place for travellers to visit. A multi-culture lifestyle is alluring for everyone. When you first come to Dubai, you land at the Dubai International Airport. It is so big that you might get confused in the beginning but interlaced with world-class facilities, it will win over your heart soon.
Here, we would discuss more about Dubai's International Airport, and make your arrival at Dubai a better experience.
Also Read: Modes of Transportation in Dubai
Dubai's International Airport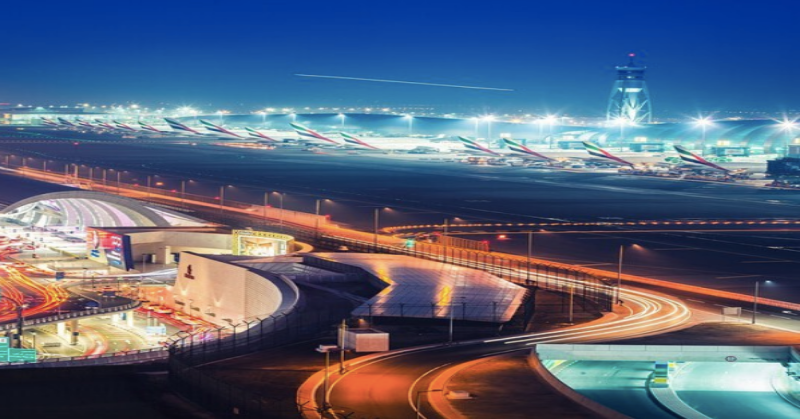 The ruler of Dubai Sheikh Mohammed Rashid Al Maktoum calls Dubai International Airport as the 'Gate of peace between the west and the east' which is true as you will notice with your experiences when you visit Dubai. Let us talk about Dubai Airport to know how it provides the state of art facility to its visitors.
The most popular airline of the Dubai International Airport is Emirates Airlines. It is growing at a fast speed. This airline has immersed as an innovator and broken many previously made records in aviation. The Emirates Airline and the International Airport has played a significant role to increase the number of visitors in Dubai.
If you are travelling via Dubai, then you are in for a big treat. The onboard entertainment in the flight is world class and have won many awards. The flight's economy class has many luxuries, and the premium class is way too comfortable and advanced in technology. Emirates also provide the private jets for the charter if you want to spend on an extra luxurious experience.
Talking about the airport facilities, the International Airport sells alcohol at duty-free prices. You can buy an abundant supply of alcohol, cigarettes and tobacco from here. The airport has many brand shopping centres and classy restaurants where you can spend your time if you are in transit. There are rooms available with the DXB where you can relax between the flights and get fresh; there is a separate play area for the children and a beautiful swimming pool, sauna and spa to chill.
About the terminals of the international airport, there are three terminals. Terminal 1 is for international carriers, Terminal 2 is a low-cost carrier, and Terminal 3 is the largest terminal in the world. The International Airport of Dubai is so big and famous that there are many films shot in this location and there are several documentaries about the airport you can check out online before landing here.
Dubai International Airport is a world-class airport, and if you are an enthusiastic traveller, then you must land on this airport to start your vacation at Dubai with a blast.