The Dubai Police has created an online guide to investigate if you have a financial case in Dubai. You can check via the Dubai Smart Police Application. Below is a step by step procedure so you can check if your have a travel ban in UAE.
The General Department of Artificial Intelligence in Dubai Police, in cooperation with the General Directorate of Criminal Investigation and Investigation, has launched the Criminal Case Information Service on Dubai Police Smart Applications and Dubai Police Online website, inquiring about the criminal status of the auditors in financial cases at police stations .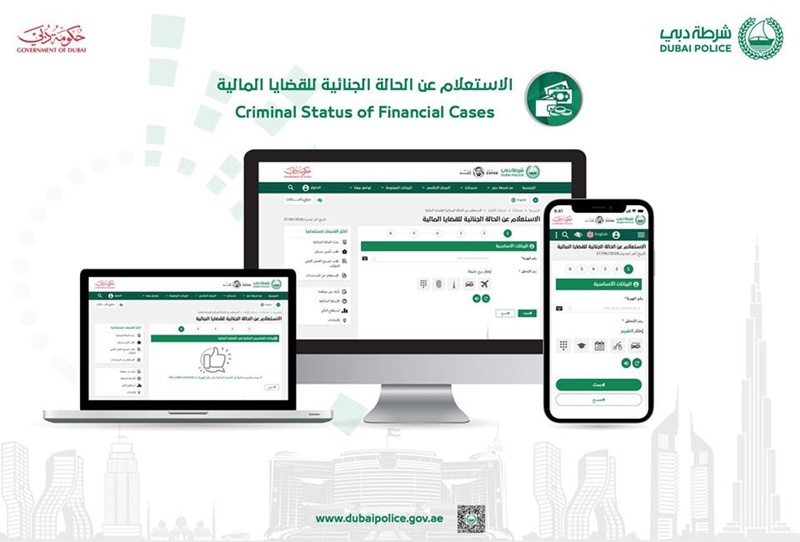 How to Verify if You have a Pending Financial Case in Dubai
Below are the steps you need to follow to see if you have a case in Dubai. Take note that you need to provide your Emirates ID number for the app to identify your details and scan it in their system.
Step 1: Visit dubaipolice.gov.ae website (make sure it's set to English language) or download the Dubai Police app on Android or iOS
Step 2: Click the 'Services' then Click 'Individuals'
Step 3: Choose 'criminal status of financial cases' (or just click this link – https://www.dubaipolice.gov.ae/wps/portal/home/services/individualservices/financialcircularpayment?firstView=true)
Step 4: Supply your Emirates ID to search
Brigadier Khalid Nasser Al-Razzouqi, Director General of the Department of Artificial Intelligence, said: "This service allows the public to inquire about their criminal cases in the restricted financial cases at the Dubai Police stations, as well as to inquire about preventing such travel around the clock. Dubai and Dubai Police Official Site.
Brigadier General Al-Razzouqi called on the public to take advantage of these services, which provide them with the time and effort, after they can use these services and characteristics more easily than before, to keep pace with the development of the Emirate of Dubai in providing unique services to make the public happy.