How to Renew Indian Passport in Dubai
A step by step process in applying for a new passport in the Consulate General of India embassy in Dubai.
Indian residents can renew or apply for a new passport in Dubai and here are the steps to process it at the India Consulate General of Dubai.. An ordinary passport is valid for ten years from the date of issue. If the final validity of the passport is less than one year, an application for renewal of passport can be submitted.
If the validity of the passport expired more than six months ago, this must be supported by a request letter with reasons for late renewal and explanation of circumstances. If the passport expired for more than a year, a letter with explanation and prior approval from the Consulate General of India, Dubai together with a note from BLS is required.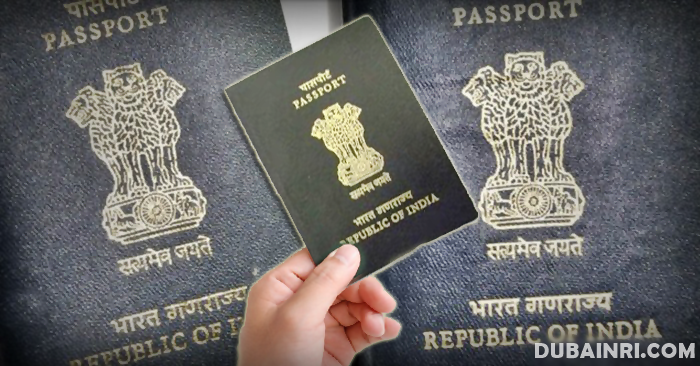 Guide to Renewing Your Indian Passport in Dubai
Applying for a UAE Passport renewal requires you to be physically present at the office to submit the application. BLS International Passport Services – UAE is responsible for passport processing services for the Embassy of India in UAE. The Embassy of India, Abu Dhabi / Consulate General of India, Dubai has the sole and absolute discretion to either Accept or Refuse an application.
To renew a passport, the first step is to complete the Indian Passport Renewal Form. The form may be downloaded at BLS website http://blsindiavisa-uae.com/. Once downloaded, print and fill out the application form using blank ink. The applicant's signature should fit exactly in the prescribed column (4.5 x 1.5 cm).
There are supporting documents that should be included. These are:
Form EAP-1 (one set and the personal particulars form in triplicate with photo pasted in each of them)
Original Passport
Current original Indian Passport with photocopy of passport pages – first, last, address page )if separate page), any other endorsement pages and visa page with additional booklets (if any)
Proof of identity with expiry details (Can be labour card or any other UAE Identity card such as driver's license or health card)
You also need to submit a recent photo with dimensions of 35mm x 45 mm and should be in color, against a white background. Six copies are necessary – three to be attached in the EAP-1 and  one each for the Personal Particulars Form.
An applicant has to affix the same signature as the current passport. The signature needs to be done in the presence of submission officer. If changing the signature, a request letter addressed to the  Consulate General of India has to be submitted.
Once all the required documents are submitted, a receipt with a web address and a tracking number wil lbe given by the the BLS official. The tracking number may be used for following up your passport. Upon processing by the Consulate of the documents,  these will then be sent  to the applicant via courier. Updates on tracking the passport may be received through SMS by paying an extra AED5.
Fees
Under the TATKAL Scheme, emergency service for issue of passport can be availed by payment of a total fee of AED 855 (for 36 pages) and AED 950 (for 60 pages jumbo booklet).
For Adults, the fee is  AED 285 (for 36 pages) and AED380 (for 60 pages) while for minors up to 18 years of age, passport renewal  is AED190.
A service charge of 9 AED and Indian Community Welfare Fund of 08 AED applies.
Processing Time
There is a minimum processing time of five (5) working days for Dubai Issued passport.  A minimum of five (5) working days processing time is also required for other passport issuing authorities.  For TATKAL, the minimum  processing time is two (2) working days.  Working days is based on the working dates of the  Consulate General of India, Dubai (CGI, Dubai) which means Sundays to Thursdays (except public holidays).
The processing time and validity of the passport is under the sole decision of the Consulate General of India, Dubai. The CGI, Dubai  stil las sole and absolute discretion to accept or refuse the application
You may refer to the following, to check the status of your passport renewal: http://www.blsindiavisa-uae.com/passport/passport-track-your-passport.php
CGI Dubai Office Address and Contact Information:
Address: 8th Street, Al Hamriya, Diplomatic Enclave – Dubai – United Arab Emirates
Phone Number: 971 4 397 1333
Website: cgidubai.org
Location Map: Consulate General of India office in Dubai
Below is the location map guide on how you can get to the CGI Dubai office: