How to Apply for US Tourist Visa in Dubai
Step by step guide in getting a tourism visa for USA in Dubai.
If you currently reside in Dubai and want to travel to America (USA), to travel legally you will need to acquire a US tourist Visa to do so. Unless the passport you are currently using allows you to go to the US without restrictions or issues.
Have you imagined yourself touring the United States of America and visiting places like the Empire State Building, the White House in Washington DC or even explore the world-famous Grand Canyon. If you are living in Dubai or UAE, this article would surely help you on how to acquire and apply a visa as a tourist in the US.
Also Read: How to apply for a Schengen Tourist Visa in Dubai to travel to Schengen European countries
In order to apply for a US tourist visa you will need some important documents as well as some other requirements. Check the details below so you can process it properly.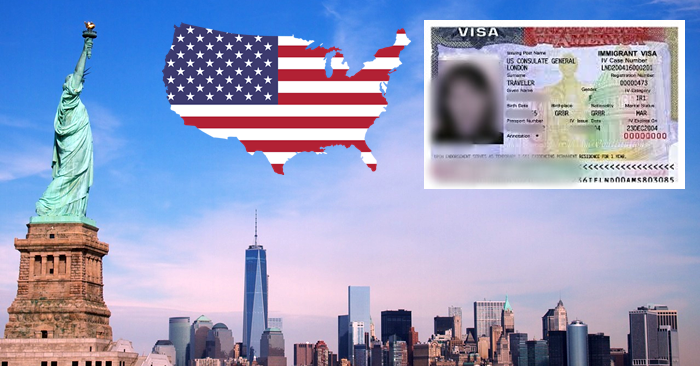 Requirements for USA Visa in Dubai
Before you apply for a US Visa, you would need to prepare the following documents:
A copy of your Passport
2×2 Photo
Permanent or Temporary address
Resume
You would also need to prepare the following details:
Your full name
Birthday
The place of your birth
*This informations are also required to your wife, children, father and mother*
Travel History
Contact number
Once you finished the application you'll receive an application id, copy it because it's required in the future to create an appointment for the visa interview.
When you are applying for a visa, there is one section that would ask you the contact names and addresses of your friends or family who are living in the United States. In this section you will need to fill the name and the relationship of the person to you.
Steps to get a US Visa in Dubai
Visit this link to start the process of your US Visa.
Complete the Non-immigrant Visa Application Form, also called DS-160 through the link we provided.
Provide the ID of your application.
*If travelling with your loved ones or friends, choose the option "Family or Group Application" at the last part of the application*
By visiting this link you will proceed to the website of US Visa Information and Appointment Services
Upon entering this website, you will need to choose "Non-immigrant Visa Applicant"
You will then be redirected to a page where you can create an account.
Provide all the required details. (full name, passport number & contact details)
Pay the fee of your visa.
After completing your application, you will then be redirected to a page with your receipt.
Print your receipt because it would be used on the day of the interview.
During and Before the Interview
During your interview, some information may be asked about yourself or why you are travelling to the US. It would be a good decision to prepare documents like:
Certification of Employment
UAE visa
Bank Statement
Before the actual interview that day, be sure that you are:
30 minutes earlier prior to your scheduled interview
Gather all the important documents in a case or folder
VISA FEES
As of 2016, the fee for a Tourism Visa in the US is $160 or AED 590. Be advised that the fee is only the processing fee of the actual US visa stamp. It does not include the hotel fees, flight expenses, etc.
CONTACT DETAILS:
The US Embassy in Dubai is located at Corner Sheikh Zayed Road and Al Seef Road Bur Dubai, UAE
You can also contact them thru your mobile phone: +971 4 309 4000
You can also visit their website by visiting: https://ae.usembassy.gov/embassy-consulates/dubai/
We hope this article would be a great help on how to acquire a US tourist visa in Dubai.

Location Map: US Embassy in Dubai
The US embassy is in Bur Dubai. Below you can find a Google Map to guide you towards the application centre