Is there a way to lift immigration ban in UAE?
Understanding immigration ban or residence ban.
Is there a way to lift immigration ban in UAE? For those who are sanctioned an Immigration Ban, it is important that you are aware what it means and what it implies.
An immigration ban or residence ban means you are prohibited to enter or reside in a country. Hence, if join this case you are forbidden to do so in the UAE. It's quite depressing having a ban on you but there are different kinds of ban, I will list the reasons on what will cause the UAE to ban you for life:
Related Post: Type of Ban in the UAE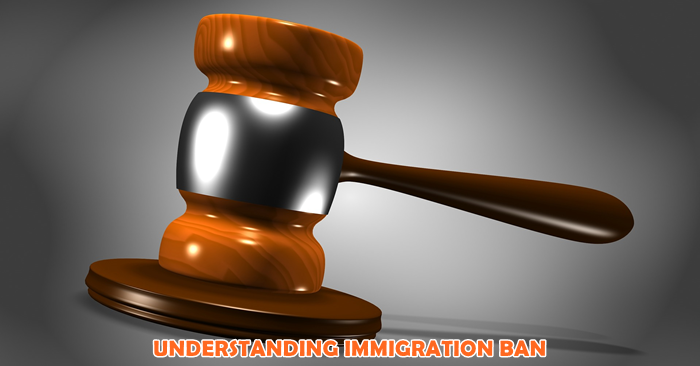 UAE Guide: What is an Immigration Ban?
mployment ban deals more with UAE Labour issues and is different from the immigration ban. If you have an employment ban, it means you are not allowed to work in the UAE under certain conditions. But for Immigration Ban, it means that you are not allowed to enter the country at all. It's the same as getting deported if you are still in the UAE.
 Two types of ban in the UAE:
Immigration Ban
Employment Ban
Reasons for Immigration Ban in the UAE:
Entering the UAE illegaly;
Carring unlicensed firearms and ammunition;
Bounced Cheques;
Rape;
Theft;
Drug dealing and using;
Committed any kind of Criminal Offences;
Abusing UAE citizens;
Illicit relationships;
Breaking any kind of UAE laws;
There are many more reasons you could get banned from the UAE. For more information, consult a lawyer who knows international laws, particularly in the UAE.
How to know if you are banned in the UAE as an immigrant?
Contact any friends or relatives who live the UAE to check if you are banned from entering the UAE. Your representative (friends or family) may go to any of the Dubai Police stations with a copy of your important documents like passport, visa , Emirates Id, and an Authority letter to check if there are any cases against you. If there are any cases against you then you are most likely banned from entering and residing in the UAE. If you don't have any relatives or friends in the UAE then you can check your ban status by calling the Immigration department if you have immigration ban and not labor ban.
Is there a chance to lift your Immigration ban?
No, not even a slight chance of lifting it as when you are proven guilty, you're name is blacklisted for entering the UAE. There are some cases of mistaken identity where a blacklisted person's name is the same as another person who is not blacklisted due to confusion, the best chance to solve this to send a representative or mail them your passport copy, visa, birth certificate and any other supporting documents that you feel will help with clearing up the confusion.
Financial crimes that you committed but has been cleared up needs a proof of no liability letter from the bank to the Immigration department to lift your ban. Always have a lawyer so that you can be out of legal trouble quickly and the cost is worth it if you want the ban to be lifted.
What is a Permanent Residency Ban?
A permanent residency ban is for heavy labor offences committed, which are usually meant for felons, illegal workers and aliens. A file filled with fingerprints and retina scans are kept so that no illegal person may enter UAE successfully.