How to Fly Your Parents into Dubai
How to sponsor your parents & fly them to Dubai, UAE
If you're planning to move your parents into the UAE to be with you, then it can be a hard task to do if you don't know how to do it. The process might be confusing and can cause you problems if not done the right way.
That's why in this article we provided you with a step-by-step guide on how to fly your parents into the UAE, from paying fees and preparing necessary documents.

Also Read: UAE's Major Changes in Jobs & Visa Policies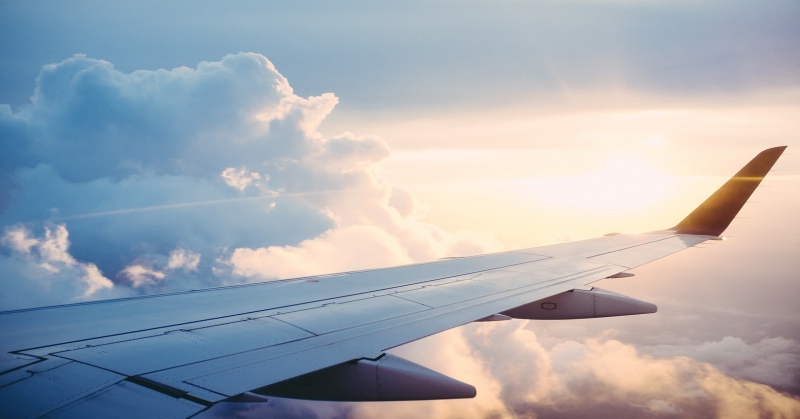 How to Fly Your Parents into Dubai
1. Basic Criteria
The persons having a valid UAE resident visa with a minimum salary of 19,000 AED with accommodation and a minimum wage of 20.000 AED without shelter can obtain a 1-year renewable resident visa for his/her parents. You can also reach the Humanitarian Desk at DNRD if your salary is below as mentioned earlier by dealing the cases on a humanitarian basis.
According to rules the visa should be sponsored for your father and mother in case there is no available for them to take care of them in your native country. In the example, your mother or father is divorced, or any of them is deceased then you should provide valid proof before visiting the DNRD to obtain the visit visa for them. You will also need to purchase an insurance policy of 600 AED for both of them for each year.
2. Required Documents
Application form.

Original Passport of a sponsor.

Parent's passport copy and one photo.

Relationship proof is required from the respective embassy.

A copy of a job contract and latest salary certificated duly signed by the employer.
A new requirement is imposed, i.e. the submission of DEWA bill with your tenancy contract showing that sufficient space is present in your house. Your tenancy contract should be stamped by the Land Department certifying the presence of at least two bedrooms is present in case of sponsorship of a visa for your parents. If the two bedroom requirement is not fulfilled, then you should need to submit the affidavit provided by your landlord.
3. Procedure
A detailed stepwise process is mentioned below;
Take all of your documents to General Directorate of Residency and Foreign Affairs and submit along with the appeal for the issuance of a visa on a humanitarian basis for your parents. The final decision made by the approval committed will be disclosed within two weeks.

If your application is accepted, proceed to a registered typist to complete your application.

Go to the DNRD residency section and hand over the documents.

If your visa is finalised, then the visa will be sent to you by post within 48 hours. But in case of urgent visa, it will be issued in just a few minutes.
4. Applied Fees
Security money of 2000 AED is applied which is given back in case of the death of a parent, or the visa is cancelled.

Regular application with a fee of 110 AED plus the charge of the typist. In case of urgent application, an additional charge of 100 AED will also be applied.

Once your parents arrive, you can convert your entry visa to residence visa within 60 days of first entry.
5. Documents required for obtaining a residence visa
To convert the entry visa into residence visa following documents are required:
Application form.

Original passport of a sponsor and parents.

Original Entry visa.

Health insurance policy for parents.

Cash deposit slip.

Original salary certificate or job contract of the sponsor.
6. Fees
A fee of 110 AED is applied in the form of residency charges for each year.

100 AED for urgent applications.

10 AED as postal charges.
7. Procedure
Obtain a medical card upon the completion of health checkup.

Visit the General Directorate of Residency and Foreign affairs.

A typist will complete your form after paying a fee.

Go to the residency department and hand over the documents.

The passports with valid resident visa will be sent to you via post.
By following the series of steps we mentioned above, you can fly your parents into the UAE with no problem. Having your parents by your side is always a fantastic feeling for everyone, and we wish you luck when you're planning to do so.
Image: Pixabay.com