6 Tips: How to Write a Curriculum Vitae in the UAE
Step-by-step guide on how to create a proper curriculum vitae when applying for a job in the UAE
If you are a fresher with a professional degree or someone working in a corporate sector, you might already know you have to make a few changes to your resume/CV corresponding to the job you are applying to. The recruiters in UAE like to go for a long CV that represents not just your education and profession but also explains why you are a genuine human being and why they should hire you.
If you are looking for a job in UAE or want to update your CV to be more suited to the present corporate demand, then follow these points: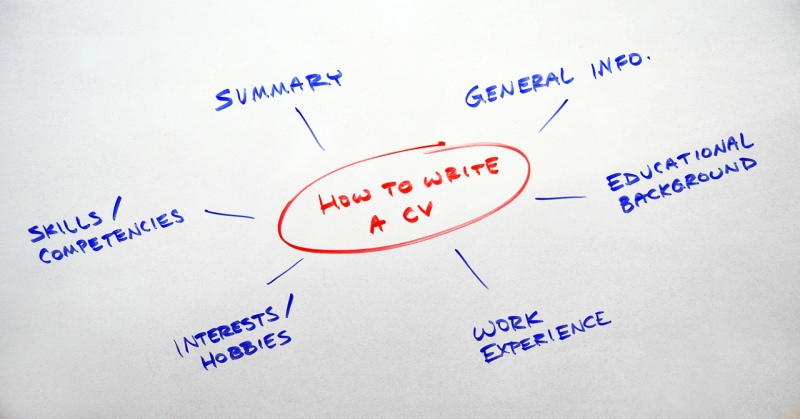 Also Read: Things to Prepare When You Plan on Working in the UAE
Tips When Creating a Resume for Job Hunting in the UAE
It's good to learn a few tips and reminders when you create your resume because as you might not already know, there are thousands of resumes printed and thousands of people applying for jobs on a daily basis. So please take note of these points to guide you and to make yourself stand out from the rest of the people applying for jobs, and avoid getting your resume from being used as a scratch or recycled paper by the company you're applying for.
1. Describe your CV
Curriculum Vitae writing in UAE in an easy task given you know the format of including your information in the CV. The UAE CVs are longer in comparison of CVs of the western countries like America. The length of the CV should be two pages, and if you are a senior executive, the CV can go up to 3 pages.
2. The photo is a must
When you are preparing your CV, you should include the picture of yourself on the right side of the top corner of the CV. The image should be passport size, and it should give the professional looks. While taking a photograph, also keep in mind the cultural do's and don'ts of UAE.
3. Personal details and Contact Section
On the left side in the top, include your name, phone number, email id and address. You can also give your website details here. Once you are completed with this section, move below to write the part about your details. Include your gender, date of birth, nationality, the languages you know, location, marital status and driving license details. Include any other personal information you think is necessary.
4. Strengths and Achievements Section
In this section highlight your strengths and what you are great at. Also, mention your key achievements in this section. Make this section eye-catching because this is a significant deciding factor about the position you will get.
5. Work history section
Mention your employment details in this section starting your latest job first, former employment and the first job at the end. In this section include the duration of time you worked for each company and title of the position you worked one. You can also mention your responsibilities and progress in this section.
6.Anything specific you wish to mention
There might be any other programs you conducted as a professional, or you have any extra skills that will impress the employer. Mention all such things in this section to give an extra boost to your CV.
All these points when smartly described in details can give your career a good push to move forward. When you explain things in more information, it will also make your CV longer which is a requirement in UAE.
Update Your CV
Apart from the tips mentioned above, if you are serious about applying to a position, then you might slight changes in your CV according to the company's profile. For this, note the following points:
•         Why do you want to work for this specific position in the company?
•         Why should the company hire you?
•         How are you a suitable candidate for the specified position?
Describing these points in details with confidence and a positive mindset in your CV can help you immensely to get employment in the UAE.
Note: Do try to upload your CV in online job websites such as Linkedin.com, bayt.com, naukrigulf.com, gulftalent.com, and the company websites where you are applying for the said positions. After all, everybody's going online and you should brush up on your internet skills and be adept with technology. Being computer literate is no longer an added skill, but actually a requirement especially in today's world. So learn to use the computer and also apply online for the said jobs. Good luck!